Jacki Vause on How to Publish Successfully in China
by Will Freeman on 20th Mar 2020 in News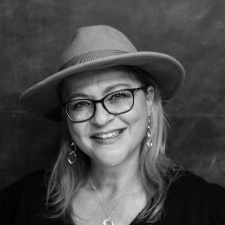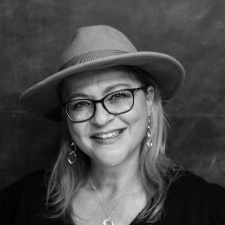 In this special exclusive contributed piece, Dimoso CEO Jacki Vause considers the fine art of publishing mobile games to China. Vause is a widely respected veteran of the tech, mobile and PR space, has been named one of PCR's Top-30 Women in Mobile, and is an experienced entrepreneur and founder.
---
China should be considered by all mobile games developers who are looking to take their games global. Over the years I have represented many developers and publishers both from the East and the West. It takes something special to be able to take Western games to Eastern players and vice versa. And I have observed some of the Western publishers that are getting it right. To do so there are many factors that need to be taken into account before embarking on cracking this hugely disruptive and fast moving market. Here, I want to give some insight into the shaping of China's mobile economy and trends in the market that need to be considered when launching and publishing games and apps successfully.
Sure, there are many challenges associated with the Chinese apps and games market – cultural differences, gaming preferences, copycats and just the sheer volume of the market opportunity and the fact of getting 'lost in the crowd'. Making a really successful breakthrough with an app or a game is hard.
Also there is the current political climate and the restrictions Chinese citizens face now and in the future. Recent protests have resulted in apps like HKMap being removed by Apple from its store in China (as reported in Newsweek) as it 'breaches guidelines' in assisting protesters with locations, leading to criticism of Apple of making a "political decision to suppress freedom". And The Verge reported that Quartz - a news website that has covered the Hong Kong protests among other things has been banned and also had their app removed by Apple from the Chinese app store.
Indeed, from December 1st 2019, Chinese citizens must scan their face before they can get a new phone number or apply for new internet and mobile services as reported by Business Insider. Making China's 854 million internet users even more closely monitored in their transactions and behaviours.
For the game developer the vanguard of the Chinese government makes things even more difficult. The BBC recently reported the authorities are actively legislating to minimise their perceived impact of video games negatively affecting young people: In an attempt to curb addiction a games curfew is now in place for under 18 year olds who are not allowed to play between 10PM and 8AM. Additionally they are limiting how much young people can spend on gaming related purchases: 8-to-16 year olds can spend up to 200 yuan (£24.03) per month, while 16-to-18 year olds can spend up to 400 yuan (£48.06). These are recent announcements and you can expect more.
However, despite these restrictions, the business that can be done in this market is phenomenal. And the Chinese mobile economy is so different to any other mobile economies. Psychologically speaking, if you examine your user base,  China is the largest 'mobile-first' and 'mobile-only' market in the world. As discussed in his breakthrough book China's Mobile Economy, Winston Ma explains how the lack of a developed credit card system in China made mobile payments the "first" and the "only" non-cash payment experience for many users.** This makes all sorts of transactions (if executed smoothly and efficiently) widely used and acceptable to Chinese app and game users. From a marketing and infrastructure perspective: Social networks, smartphones and mobile devices are part of daily routine and indispensable. As Ma says "the development of China's mobile economy is one of the most important trends that will reshape the future of business, technology and society both in China and the world".
INTERNET EVERYWHERE
Firstly, consider the internet penetration in China. Even though the internet penetration rate is only 60%, China's sheer scale means that it has almost three times the number of internet users as the United States. And where mobile payments are concerned, according to the South China Morning Post China Internet Report, the gap is even wider: More people pay with their phones in China than there are people in the U.S.
Growth in China is phenomenal according to the same report: 56 Chinese TMT (Technology, Media and Telecoms) companies went public in 2018 with a total combined market capitalisation of USD$222bn (£188.7bn) as of June 10th, 2019. This reflects the emergence of China on the world stage with a brace of global tech companies that are innovative and competitive. And increasingly, their successes are being studied and replicated in other markets. Global players like Facebook, Amazon and YouTube are now increasingly copying successful Chinese Technology companies.
So how is this happening? In 2015 the Chinese Government unveiled its 'internet plus' strategy in its work report that aimed to 'integrate mobile internet, cloud computing, big data and the IOT with modern manufacturing to encourage the healthy development of e-commerce, industrial networks and internet banking, and to help internet companies increase their international presence. As a result Chinese companies have been investing heavily in internet infrastructure  - cloud, wireless, big data analytics and much more. Winston Ma points out that if you look at 5G take up alone China is racing ahead and positioned to win the global race to roll out a rigorous 5G infrastructure. This can only be great news for game developers and publishers.**
Furthermore, the adoption of innovative cutting edge technology is actively advocated as part of the 'internet plus' strategy. AI is being used on a massive scale as reported in the South China Morning Post China Internet Report- from facial recognition on the subway or for hotel room access  to news delivery on AI driven algorithms, to traffic control, law enforcement and classroom attendance. And with AI increasingly being used in games it indicates a cultural acceptance of the latest technology that poses a great opportunity.
UNDERSTANDING SOCIAL CREDIT
The same report shows that another factor for publishers and developers to consider is the concept of 'social credit' that is being applied by the Chinese government. A system was created (announced in 2014) to rank all citizens by social credit by 2020. It sounds all very 'Black Mirror' but it is happening right now. Citizens are rewarded by abiding by the rules and punished for not doing so. They are rewarded for integrity and trustworthiness, scoring points for positive behaviour. And punishments are very real. Already millions of individuals and businesses have been labelled as untrustworthy on a growing blacklist compiled by China's courts, restricting them from a number of activities, including accessing financial markets or travelling by air and high-speed rail.
Two other trends in China that need to be considered by mobile games developers and publishers as demonstrated in the South China Morning Post China Internet Report are: Cloud gaming being on the rise and the equally slowing take up of Blockchain. Cloud gaming is being driven by Esports with more and more people growing up with eports as a main form of entertainment (and increasingly family entertainment). Revenues will exceed USD$7bn in eports in 2019 and 20% of that will come from China. Blockchain is still struggling to gain momentum in China as it has clamped down on cryptocurrencies: It needs to have more confidence in the security of the blockchain.
So, who is doing it right? Let's look at Gismart, a leading developer and publisher of entertainment-focused apps and games with over 500 million downloads. The company operates within three primary focus areas - music entertainment apps, casual and hyper-casual games, and third-party game publishing.
Gismart is showing great results globally, including the Asian market. The Cool Goal! game launched in August 2019 became a big hit achieving number 1 position in the App Stores in over 55 countries and made it to Top10 in the App Store Games Category in China in just a week after the release. The game generated 15 million downloads within one month after the global release. It currently boasts over 50 million installs.
Cleon, another hypercasual title by Gismart, became the 8th most popular game in the Chinese App Store within two weeks after the global launch.
Besides gaming portfolio, Gismart's music mobile products are also frequent among top ten grossing in the China iOS Music category (Piano - no. 6, Guitar no. 8, Metronome no. 9, (Sensor Tower data January 2019).
Gismart has taken all the psychological, cultural and very importantly the social networks and IT infrastructure into account in China when adapting and marketing its games to this very complex market. This company has uniquely looked at app localisation, adapting to local customs, ASO, market research, plus communication strategies which use the dominant messaging platforms like Baidu, WeiBo and WeChat. This has come about through a strategy of close analysis of the market and having their own people on the ground who can actively contribute to constantly adapting to the fast pace of change.
The amount of expertise accumulated on the Asian market allows Gismart not only to successfully launch its own products, but also to help other developers enter the market. Gismart now acts as publisher to young aspiring developers, helping them bring their games to top charts in both Asia and the Western markets.
GETTING IT RIGHT
Another company getting it right is Playrix. With their first hit game Township they really considered culture above everything and the quality of their localisation. The company rapidly became one of only two non-Asian mobile game publishers to have their titles included in the top 100 grossing charts. Today Japan, China and South Korea represent strong growth drivers for Playrix. Japan and China account for USD$92.5m (£78.5m) and USD$74.4m (£63.1m) respectively, behind only the USA, which is responsible for USD$331.6m (£281.2m), and Germany, at USD$143.7m (£121.9m).
Everyone looking to target the East needs to do their research and invest significantly in immersing themselves into the whole mobile economy to achieve results.
In conclusion, everything is moving at a great pace in China. The game player's and app user's way of life is massively influenced and underpinned by a societal attitude to and willing take up of technological innovation (all backed and invested in by the Chinese government and the big three – Baidu, Alibaba and Tencent – known as BAT).
So what of the future? The Chinese mobile gaming market is predicted to reach USD$30bn (£25.4bn) annual revenue by the end of 2020, according to Beijing-based data consultancy Analysys. However, the prediction is that the country's mobile game industry will continue on a moderate growth path for the upcoming three years – 14.3%, 10% and 8.4% respectively. A slowdown is happening. It appears this was mostly attributable to the government's 9-month freeze of new game approvals. But also other factors such as the decline of new players, loss of user attention and a lot of players being drawn to Tencent's PUBG Mobile, one of the top grossing games worldwide but one that has failed to monetize in China so far according to the South China Morning Post China Internet Report. So BAT will be looking further afield making more and more global acquisitions.
We can see the opportunity in the East but also watch your backs or  equally open your doors as the East is acquisitively coming West. Companies like Gismart may well get acquired by BAT or other large Eastern players as the barriers start to break down.
Bibliography
**Ma, W. (2016). China's mobile economy.
Analysys (www.analysys.cn)
Newsweek
AgencyAnalyticsApp StoresAppleAudienceChinaDeveloperesportsGovernmentHyper CasualMarketingMobileMonetisationOpinionPlayersRegulationTechnologyUncategorizedUser Acquisition