Nintendo Targeting Record Annual Sales; Team17 Records 34% Revenue Increase
by Mathew Broughton on 16th Mar 2021 in News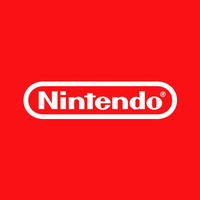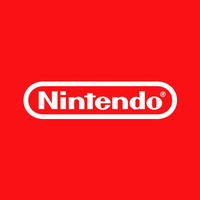 TheGamingEconomy's Daily Digest brings you the prevalent business stories in gaming. In today's news: Nintendo targeting record annual sales; Team17 records 34% revenue increase; and Fomo Games raises TRY₺17m (£1.6m).
Nintendo targeting record annual sales
Nintendo is targeting a record year in terms of both software and hardware sales, in direct contrast with more pessimistic analyst expectations, according to unnamed internal sources speaking to Bloomberg. Executives at the Kyoto-based firm are predicting that a packed release slate ranging from first-party IP, such as multiple titles in the Pokémon franchise, to third-party games such as Mediatonic's Fall Guys, will drive software sales for the financial year ended March 2022 to 250 million units, well in excess of the forecast 205 million.
Alongside the new games, Nintendo is planning on the release of an updated Switch console in the latter half of 2020, which will come equipped with a larger OLED display manufactured by Samsung. However, the ability to shift the revised console may hinge upon the resolution to global supply issues which has so far hindered the adoption of Sony's PlayStation 5 and Microsoft's Xbox Series X/S devices.
Team17 records 34% revenue increase
Team17 has released its unaudited results for the 12 months ended 31st December 2020, revealing a 34% growth in annual revenue to £83.0m, from which it generated a company-record before-tax profit of £26.2m. The strong performance was driven by both its existing catalogue, which contributed towards 78% of total revenue, and the release of 10 new titles released throughout the year, again a record for the Wakefield-based firm.
Commenting on the results, Debbie Beswick MBE, CEO of Team17, wrote, "I am delighted that our Teamsters and the wider Team17 family have pulled together, in what has been a challenging 12 months for many. It is because of their hard work and creativity, alongside that of our brilliant label partners, that we can report yet another record year of profitability. Team17 has been able to offer gamers a means of escapism and a way to interact with their friends and family more than ever before, even when they were unable to meet face to face. The ability to enjoy interactive entertainment between multiple households is something that is almost unique to gaming and we are pleased that our inclusive and family-oriented games have proven so popular."
Fomo Games raises TRY₺17m (£1.6m)
Istanbul-based mobile developer Fomo Games has raised TRY₺17m (£1.6m) in an investment round supported by a number of corporate and angel investors, including Voodoo; Aream Group LLP; Timo Schlaefer; Fisun Koç Doğan; Micheal Kahn; Erinç Özada; Dostan Investments Limited, Alexandre Carel; Bizler Investments; Murat İlbak (Ströer Kentvizyon Reklam Pazarlama); Pamir Gelenbe (Hummingbird Ventures); Fady Mohammed Abdul Latif Jameel; Fuat Pamukçu (GYİAD); Cüneyt Yakut; Mete Tavukçuoğlu (dinamo.fm); Zeynep Yazıcı Irgit; Zeynep Okuyan Özdemir; Mehmet Emre Gül; Muzaffer Berberoğlu; Ümit Bilirgen; and Serkan Ercin. According to details published by Webrazzi, the funding was attained at a valuation of TRY₺163m (£15.5m), with Voodoo holding a stake of 4.47%.
The investment continues a strong run of investment interest in the Turkish video games industry, sparked by Zynga's acquisitions of Peak Games for USD$1.8bn (£1.3bn) and Rollic for USD$168m (£121m) in June and August last year respectively. Earlier this month, Dream Games secured USD$50m in Series A funding, representing the largest Series A tranche raised by a Turkish start-up firm to-date.
ConsoleDeveloperFinancial ResultsHardwareInvestmentMobilePC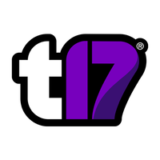 Get the latest news, market analysis, and funding status on Team17 Software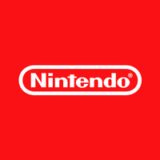 Get the latest news, market analysis, and funding status on Nintendo