Tencent Boosts Century Huatong Stake; ironSource in Rumoured Talks with Thoma Bravo SPAC
by Mathew Broughton on 15th Mar 2021 in News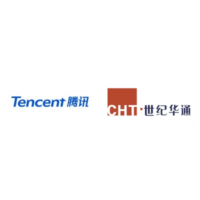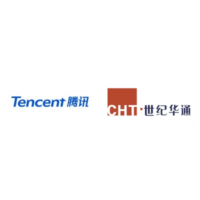 TheGamingEconomy's Daily Digest brings you the prevalent business stories in gaming. In today's news: Tencent boosts Century Huatong stake; IronSource in rumoured talks with Thoma Bravo SPAC; and EA suspends discretionary content allocation.
Tencent boosts Century Huatong stake
Tencent Holdings Limited has announced that it has purchased approximately 373 million shares in internet games provider Zhejiang Century Huatong Group for a total of CN¥2.785bn (£307.1m), thus becoming the second-largest shareholder in the company with total holdings of approximately 10%. Concurrently with the Tencent transaction, current Huatong Group CEO Wang Ji will become the largest shareholder with a total stake of 14.92%, as a result of Wang Miaotong (Huatong Group Chairman) transferring 5% of the company shares to Ji's Shaoxing Shangyu Jiyunsheng Business Information Consulting Partnership and Shaoxing Shangyu Jiren Enterprise Management Consulting Partnership vehicles, again for CN¥2.785bn (£307.1m).
Century Huatong, which pivoted from car parts manufacturing to gaming in 2014 following the merger of Diandian Interactive and Shengqu Games, previously competed with Tencent in the bidding process for fellow Chinese gaming firm Leyou Technologies Holdings, which was eventually acquired by the latter for an estimated HKD$10.25bn (£947.9m). The bolstering of its stake in Century Huatong comes only three days after Tencent was fined CN¥500,000 (£55,143) following an anti-monopoly investigation by the State Administration of Market Supervision (SAMR).
ironSource in rumoured talks with Thoma Bravo SPAC
Thoma Bravo Advantage, a special purpose acquisition company (SPAC) managed by the Thoma Bravo private equity firm, is in talks to merge with mobile monetisation and marketing platform ironSource, according to sources speaking to Bloomberg on condition of anonymity. According to the suggested terms, Thoma Bravo Advantage would pursue a raise of USD$1bn (£718m) to facilitate a transaction which would value the combined entity in excess of USD$10bn (£7.18bn). According to the persons involved, terms of the deal have not yet been finalised and ironSource could still opt for an alternative form of public offering, such as a direct listing or traditional IPO.
In November, it was suggested that ironSource was exploring an IPO on the Nasdaq stock exchange at a valuation of between USD$7bn (£5.0bn) and USD$8bn (£5.7bn), representing a record for an Israeli company on the bourse. Subsequently, the Tel Aviv-based firm has been expanding its portfolio via the acquisitions of user optimisation provider Soomla and playable ads platform Luna Labs, both for undisclosed sums.
EA suspends discretionary content allocation
Electronic Arts (EA) has temporarily disabled discretionary content allocation, whereby employees can issue in-game items, in response to last week's suggestion that a member of staff was selling FIFA Ultimate Team (FUT) cards to consumers for as much as €1,700 (£1,458). According to EA, content granting should only take place in case of technical error, for quality control purposes, and for partner rewards, with such granted items accounting for less than 0.0006% of total player items.
A statement issued by EA reads, "When our investigation is completed, we will take action against any employee found to have been engaging in this activity. Any items granted through this illicit activity will be removed from the FUT ecosystem and EA will permanently ban any player known to have acquired content through these means. Regardless of these actions, we appreciate how concerning this is to all of our players, and we apologize for the impact of these improper grants within the community. We also appreciate how extremely annoying and frustrating it is that this practice might have come from within EA. We're angry too. We know that the trust of our communities is hard-earned, and is based on principles of Fair Play. This illicit activity shakes that trust. We've also been clear since the creation of Ultimate Team that items cannot be exchanged outside our game, and that's key to how we keep our game safe from manipulation and bad actors. This is a breach of that principle, as well – and we won't let it stand."
Ad TechCorporate RoundInvestmentIPO & Public OfferingPublisher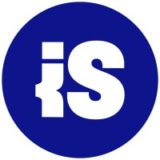 Get the latest news, market analysis, and funding status on IronSource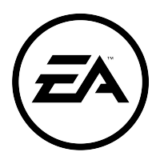 Get the latest news, market analysis, and funding status on Electronic Arts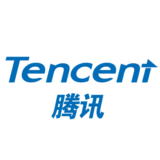 Get the latest news, market analysis, and funding status on Tencent Holdings