IDFA Overhaul to Land in Early Spring; Tencent Acquires Minority Stake in Dontnod
by Mathew Broughton on 28th Jan 2021 in News


TheGamingEconomy's Daily Digest brings you the prevalent business stories in gaming. In today's news: IDFA overhaul to land in early spring; Tencent acquires minority stake in Dontnod; and Huuuge Games sets IPO maximum price to zł1.67bn (£324m).
IDFA overhaul to land in early spring
Apple has announced that privacy changes to its Identifier for Advertisers (IDFA) are set to be implemented in "early spring", upon the next beta release of its iOS 14 software. As part of the changes, users will be provided with a notification detailing what tracking is taking place on each app available through the App Store, and will require an active opt-in to consent to their data being used. As such, the move could have significant implications for the game developers which do not have access to first-party data and are reliant on advertising monetisation. While Apple has highlighted praise from privacy advocacy organisations, several antitrust investigations are underway against the Californian tech giant, with complaints that it will retain access to user-level data while only offering third-parties access to amalgamated data via its SKAdNetwork attribution framework.
In a statement announcing the move, Apple SVP of Software Engineering Craig Federighi wrote, "Privacy means peace of mind, it means security, and it means you are in the driver's seat when it comes to your own data. Our goal is to create technology that keeps people's information safe and protected. We believe privacy is a fundamental human right, and our teams work every day to embed it in everything we make."
Tencent acquires minority stake in Dontnod
Parisian PC and console developer Dontnod Entertainment has announced that it is set to raise up to €50m (£44m) in capital via an accelerated bookbuilding process, which will include €30m (£26m) from Tencent Holdings via its Proxima Beta Europe BV subsidiary. The capital raise has been undertaken to finance the expansion of Dontnod's publishing capabilities, following the release of its debut self-published title Twin Mirror in December, and an expansion into mobile. As previously detailed by TheGamingEconomy, Dontnod raised €26.6m (£23.5m) via its IPO on the Euronext Growth Paris exchange in May 2018, and as of the close of September was held by investor Kostadin Yanev (55.1%); Co-Founder, Chairman and CEO Oskar Guilbert (4.7%); Douglas Hawes (0.5%); and public equity (39.7%).
Guilbert commented, "We are delighted to welcome Tencent as a DONTNOD investor. This is a real expression of trust from a key online game leader, which is behind a number of success stories and has invested in several leading companies in the video game industry. Through this partnership, DONTNOD is perfectly positioned to take advantage of the various growth drivers in the video game industry, in particular in China and on mobile platforms, in cooperation with an industry leader. The capital increase announced today will enable us to step up and boost the roll-out of our development plan, which aims to capture more value from our original creations by self-publishing more games. "
Huuuge Games sets IPO maximum price to zł1.67bn (£324m)
Polish mobile developer-publisher Huuuge Games has announced that the 33.35 million shares due to be floated via its upcoming IPO on the Warsaw Stock Exchange (WSE) will be priced at a maximum of zł50 (£9.71) each, giving a maximum total raise of zł1.67bn (£324m). Should this price be realised, Huuuge would be valued at approximately zł6.68bn (£1.30bn), and the IPO would surpass the zł1bn (£194m) raised by ecommerce platform Allegro in September last year in becoming the largest listing on the WSE on record. Last week, Huuuge revealed that it is set to raise USD$150m (£109m) as part of a directed share issuance ahead of the IPO.
In a statement, Huuuge Games CEO and Founder Anton Gauffin commented, "Mobile gaming is the fastest growing segment of the gaming market, with huge growth potential driven by the growing popularity of smartphones and the introduction of 5G networks."
Ad TechAdvertisingConsoleCorporate RoundInvestmentIPO & Public OfferingMobilePC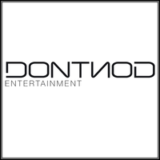 Get the latest news, market analysis, and funding status on DontNod Entertainment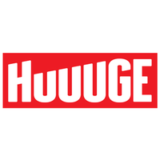 Get the latest news, market analysis, and funding status on Huuuge Games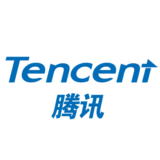 Get the latest news, market analysis, and funding status on Tencent Holdings