Zynga Acquires Rollic; Nintendo Profit up by 427%
by Mathew Broughton on 6th Aug 2020 in News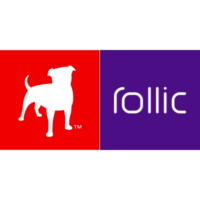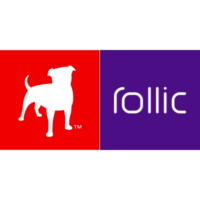 TheGamingEconomy's Daily Digest brings you the prevalent business stories in gaming. In today's news: Zynga acquires Rollic; Nintendo profit up by 428%; Big Run Studios raises USD$5.25m (£4.00m); and Venatus partners with Frameplay.
Zynga acquires Rollic
Mobile gaming giant Zynga has announced that it has entered the hyper-casual market with the acquisition of Istanbul-based developer-publisher Rollic for a minimum cash consideration of USD$168m (£128m). As well as growing its audience by the measure of around 65 million monthly active users (MAUs), Zynga executives have stated that the purchase will facilitate the expansion of its advertising operations. The initial consideration will account for 80% of the final purchase sum, with the remaining 20% to be paid in equal instalments based on profitability targets. The move marks the second major acquisition of a Turkish gaming company by Zynga in the previous two months, having acquired match-three developer Peak Games for USD$1.8bn (£1.4bn) in June.
Zynga has also announced its financial results for the second quarter ending 30th June 2020, with the San Fransisco-based firm reporting its highest revenue performance in its history, climbing by 47% year-on-year to USD$452m (£345m). Though daily active user (DAU) figures began to return to levels seen before the height of the coronavirus pandemic, revenue generated by user spend in online games rose by 61% from the same period last year to USD$388m (£296m). However, as with previous quarters, as Zynga's revenue increased so too did its losses, posting a net loss of USD$150m (£114m) for the quarter, slightly improved from the previously forecast USD$160m (£122m). As in Q1, this has been attributed to continued earn-out considerations to its acquired Small Giant Games and Gram Games studios, as they continue to perform strongly.
Nintendo profit up by 428%
Nintendo Co Ltd has released its earnings report for the first quarter (April-June 2020) of its financial year, revealing a 427.8% increase in operating profit which reached JP¥144.7bn (£1.045bn). Net sales more than doubled year-over-year from JP¥172.1bn (£1.243bn) to JP¥358.1bn (£2.586bn), with its Animal Crossing: New Horizons title cited as the main driver for this growth, having shipped 10.6 million units during the quarter. Ahead of the results, Bloomberg reported that the Kyoto-based firm has requested that its manufacturing and logistics partners ship an additional three million units of the Nintendo Switch console by the close of the financial year, having previously upped production to 22 million units in April.
Statements in the consolidated financial forecast also indicated that Nintendo executives are not planning to actively support its mobile business with new titles as previously reported in TheGamingEconomy, and will instead simply promote its existing IP. The document reads, "In our mobile business, we will focus on operations that encourage more consumers to continue to enjoy playing the applications that have been previously released."
Big Run Studios raises USD$5.25m (£4.00m)
Indie developer-publisher Big Run Studios has raised USD$5.25m (£4.00m) in a seed funding round led by Transcend Fund, supported by Galaxy Interactive and Block.one via their Galaxy EOS VC Fund vehicle. The new funding will be used to facilitate further releases of casual titles from Big Run's development pipeline, including its upcoming culinary-themed title Big Cooking. The California-based firm previously raised USD$1.4m (£1.2m) in an earlier seed funding round in March this year, again supported by the Galaxy EOS VC Fund.
Commenting on their investment, Transcend Fund Managing Director Shanti Bergel wrote, "We share Big Run Studios' passion for transcending boundaries in interactive entertainment and are excited to support their efforts. Combining a focus on traditionally underserved audiences with AAA expertise enables their talented team to consistently create meaningful, fun experiences that are easy to pick up but hard to put down."
Venatus partners with Frameplay
Gaming and entertainment technology platform Venatus has announced that it has partnered with in-game advertising provider Frameplay, which will see the former monetise Frameplay's inventory, which is independently measured and verified by Google. Financial terms of the collaboration have not been disclosed.
Speaking to TheGamingEconomy, Venatus CEO Rob Gay commented, "When searching for an in-game advertising partner, we were struck by Frameplay's advanced technology and their 'gamer first' approach. This unique combination provides a seamless experience for gamers while offering advertisers the same measurement, targeting and transparency as traditional forms of media. We're excited to bring these in-game environments to our clients."
Ad TechAdvertisingConsoleDeveloperFinancial ResultsHyper CasualInvestmentM&AMobilePartnershipPublisherSeed