Super League Gaming to Acquire Mobcrush; Midgame Fund Now Taking Pitches
by Mathew Broughton on 12th Mar 2021 in News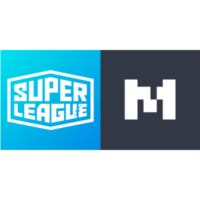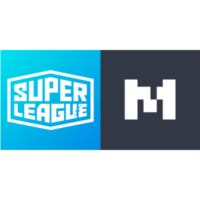 TheGamingEconomy's Daily Digest brings you the prevalent business stories in gaming. In today's news: Super League Gaming to acquire Mobcrush; Midgame Fund now taking pitches; and AudioMob launches proprietary DSP.
Super League Gaming to acquire Mobcrush
Santa Monica-based video game and esports platform Super League Gaming has announced that it is set to acquire live-streaming platform Mobcrush, which also owns Minecraft server provider Mineville. According to the 8-K form submitted to the US Securities and Exchange Commission, Super League Gaming is set to issue 12.582 million shares, currently valued at USD$6.87 (£4.92) per share, to serve as the merger consideration. Concurrently with the acquisition, Super League Gaming has also disclosed its financial results for Q4 and full-year 2020, revealing an increase of 90% in annual revenue to USD$2.064m (£1.479m), driven largely by a climb in advertising revenue, while its GAAP-based net loss of USD$18.7m (£13.4m) marked a considerable improvement on the loss of USD$30.7m (£22.0m) recorded in 2017.
Ann Hand, Chief Executive Officer of Super League Gaming, commented, "Super League and Mobcrush share a mission to empower passionate gamers and streamers through proprietary tools to create gameplay and streaming entertainment content that inspires connectivity and engagement for the greater good of gaming. With this acquisition we are building a formidable, highly scalable gaming-centric media and advertising platform that reaches one of the largest addressable audiences of gamers in the US The revenue opportunities available through our combined advertiser solutions, as well as growth in direct gamer and content monetization, are tremendous."
Midgame Fund now taking pitches
Midgame Fund, a collective investment group comprised of more than 25 Dutch video game industry professionals, is now accepting pitches. According to the terms outlined by the collective, developers based in the Netherlands are able to imply for investment tranches of between €10,000-€150,000 (£8,564-£128,466) to fund upcoming titles, provided a working prototype or detailed roadmap is provided, under a future revenue share agreement.
A statement posted on the Midgame Fund website reads, "We want more sustainable, independent, and diverse game studios in the Netherlands. We believe successful games enable that. And we think we can help teams build successful games with funding, experience, and business connections. The Dutch game industry has very few platforms for successful game developers to reinvest in other members of our industry. We don't think we are the all-in-one solution for all game funding, but an important part of a healthy ecosystem nonetheless."
AudioMob launches proprietary DSP
London-based advertising provider AudioMob has announced the launch of a proprietary demand-side platform (DSP), enabling the placement of in-game audio advertising units and campaign optimisation. According to statements released by the British start-up, established brand partners at launch include Warner Music, Sony, and The Sugarhill Gang. The launch of the DSP comes shortly after AudioMob secured USD$1.5m (£1.1m) in a seed funding round which closed in November, led by Atomico and supported by Supernode Global.
Christian Facey, AudioMob Co-Founder and CEO, commented, "We've always believed in the potential of our non-interruptive audio ad format to meaningfully serve brands and significantly monetise games without intruding on players' experiences. We've already seen our audio ads deliver meaningful, proven results for brands and game companies. Now, with our Demand Side Platform launched, the reach, impact, and results, audio ads can deliver has been considerably elevated. We've built a DSP that respects the conventions advertisers will be familiar with, while making it specialised to the potential and nuance of audio ad placement."
Ad TechAdvertisingAudioesportsInvestmentM&ANew FundStreaming