AppLovin to Acquire Adjust; MPL Raises USD$95m
by Mathew Broughton on 4th Feb 2021 in News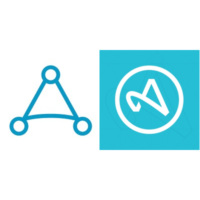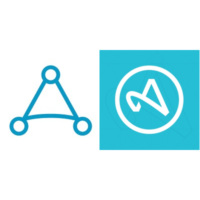 TheGamingEconomy's Daily Digest brings you the prevalent business stories in gaming. In today's news: AppLovin to acquire Adjust; MPL raises USD$95m (£70m); and TT Yuyin secures USD$100m (£73.2m) in Series B financing.
AppLovin to acquire Adjust
Mobile game publisher, marketplace, and advertising technology provider AppLovin has announced that it is set to acquire Berlin-based app measurement and marketing supplier Adjust. Financial terms of the acquisition have not been disclosed, however an anonymous source has suggested to Bloomberg that the deal is worth in the region of USD$1bn (£732m). In recent years California-based AppLovin has been prioritising investments and acquisitions in the mobile games ecosystem, namely Machine Zone; Belka Games; and Redemption Games.
According to statements released by the two firms, Adjust is set to continue to operate as an independent subsidiary. As previously reported in TheGamingEconomy, AppLovin is thought to be preparing for an IPO later this year at a valuation well in excess of the USD$2bn (£1.5bn) figure it garnered back in 2018, with additional reports suggesting the firm has already confidentially filed.
Adam Foroughi, AppLovin Co-Founder and CEO, commented, "We have worked closely with the Adjust team for years and we're thrilled to have the opportunity to team up with them. Adjust's product-first approach to the attribution and analytics space is comparable to how we built AppLovin, and exceptional combinations are born from similar objectives and culture. Together, we believe we will propel marketing tools innovation forward for mobile app developers globally."
MPL raises USD$95m (£70m)
Gaming and esports platform Mobile Premier League (MPL) has raised USD$95m (£69.6m) in a Series D round jointly led by Composite Capital and Moore Strategic Ventures, with additional support coming from Base Partners; RTP Global; SIG; Go-Ventures; Telstra Ventures; Founders Circle; and Play Ventures. The tranche values the Bengaluru-based firm at USD$945m (£692m) and comes less than six months after it raised USD$90m (£66m) at a valuation of approximately USD$450m (£330m) in Series C financing. The latest round will be used to support its expansion to international markets and support a greater number of esports tournaments.
In a statement, MPL Co-Founder and CEO Sai Srinivas commented, "As we grow our presence and expand, this fresh round of funds will help us focus on our core value propositions — a robust platform with the best features for gamers and onboarding the best eSports titles. The esports community in India is thriving, and we believe this is the perfect time to take Indian-made games to the world as well as help Indian gamers get recognised for their talent."
TT Yuyin secures USD$100m (£73.2m) in Series B financing
Chinese esports and game distribution provider Guangzhou Quwan Network Technology Co. Ltd, best known for its Gen Z-focused social game platform TT Yuyin (also known as 52tt.com), has secured USD$100m in Series B financing. The round was led by Orchid Asia and Matrix Partners China, the latter also supporting Quwan in its Series A round in April last year. The funding will be used to solidify its presence in the Gen Z market through the release of social gaming titles and "interactive experiences".
Huadong Wang, Partner at Matrix Partners China, commented, "We perceive that Generation Z's demands of social network service are highly unmet in modern society. To dig into the market, we believe that segments linking to games and esports will be triggers."
Ad TechAdvertisingesportsInvestmentM&ASeries CSeries DSocial Media