Facebook Acquires Cloud Gaming Outfit PlayGiga; Bidstack Secures £10m Agency Trade Deal
by Will Freeman on 19th Dec 2019 in News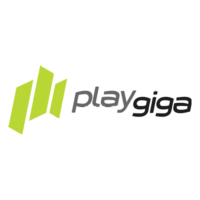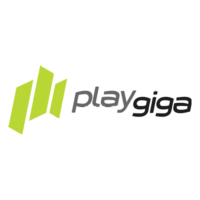 TheGamingEconomy Daily Digest brings you the trending business stories in gaming. In today's edition: Facebook acquires cloud gaming outfit PlayGiga; Bidstack secures £10m Agency Trade Deal; and Call of Duty: Modern Warfare clears USD$1bn (£776.4m) in sales
Facebook acquires cloud gaming outfit PlayGiga
Social networking giant Facebook has acquired Madrid-based cloud gaming company PlayGiga.
As reported by CNBC, the move furthers Facebook's increasing presence in the gaming space, following the news that it picked up VR studio Beat Games last month. Equally, with Google Stadia, Microsoft's xCloud, the recently revealed Tencent START and many more cloud platforms jostling for customers and headlines at the moment, Facebook appears keen to gain a foothold in what could be a defining game industry trend of 2020.
Facebook confirmed the acquisition to CNBC, but has not detailed the price. Spanish business publication Cinco Dias had suggested the deal was coming last week, pointing to an unconfirmed €70m (£59.7m) value.
PlayGiga provides cloud gaming bundles and services to mobile carriers in various countries across Europe and South America.
"We are excited to announce that the PlayGiga team is moving on to something new," a PlayGiga statement read. "We are continuing our work in cloud gaming, now with a new mission. We want to thank all of our partners and customers for their support over the years."
Bidstack secures £10m agency trade deal
Bidstack, the in-game advertising group, has entered into a £10m trade deal that represents the first-ever major investment from an agency group into in-game advertising.
Bidstack has been trailblazing the in-game ad category since it was listed on the London Stock Exchange in 2018 – becoming the first crowdfunded gaming company to go public. Since its arrival on the open market, Bidstack has signed partnerships with game publishers such as Sports Interactive and Codemasters, ad tech platforms such as The Trade Desk, Xandr and also the recently acquired ad fraud prevention platform Pubguard.
The latest deal represents a significant shift in approach from major advertisers looking to engage with gaming and esports audiences on a larger scale. It is the biggest trade deal of its kind to date, and highlights the growing recognition from major agency groups that reaching an affluent, diverse and growing audience through gaming will be critical in 2020 and beyond.
For the full story visit our sister site ExchangeWire.
Call of Duty: Modern Warfare clears USD$1bn (£776.4m) in sales
As of November this year Activision's Call of Duty: Modern Warfare passed USD$1bn (£776.4m) in sales, while surpassing all previous titles in the sensationally popular series with regard to hours invested in multiplayer.
Only launching on October 25th, 300 million online matches have already been played, totalling 500 million hours devoted to connected multiplayer matches.
"The momentum for Modern Warfare from day one has been incredible. Players are having a great time and are continuing to engage across the multiplayer experience at the highest level in years. We're also seeing new franchise highs for this console generation in hours played, hours per player and average daily players," said Byron Beede, executive vice president and general manager for Call of Duty, Activision, in a statement. "It's great to see the fan response to the hard work from our development teams led by Infinity Ward. Players are having a great time, and there's much more to come as we continue to deliver new content."
"We're bringing our players together to play across all platforms and that continues today with a new wave of content coming to everyone for free," added Patrick Kelly, co-studio head and creative director at developer Infinity Ward. "Starting today Vacant and Shipment are in full multiplayer rotation. Players can also jump into new Gunfight maps, play a new Special Ops mission and play fun new modes, starting with Cranked."
For clarity, Call of Duty Modern Warfare is not to be confused with 2007's iconic Call of Duty 4: Modern Warfare - often referred to simply as 'Modern Warfare'.
Activision BlizzardAd TechAdvertisingAgencyCloud gamingConsoleDeveloperesportsGamingGoogleM&APlayersPublisherSocial MediaStreamingTechnologyTencentUncategorized