Google Opens Playa Vista Stadia Studio; Esports Players League Completes USD$1m (£767k) Seed Round
by Will Freeman on 5th Mar 2020 in News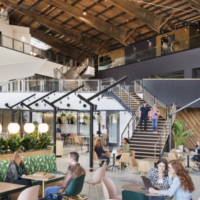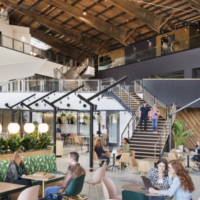 TheGamingEconomy Daily Digest brings you the trending business stories in gaming. In today's edition: Google opens Playa Vista Stadia studio; Esports Players League completes USD$1m seed round; and Phoenix Games acquires Studio Firefly.
Google opens Playa Vista Stadia studio
Google has opened its second studio specifically focused on making games and entertainment content for the Stadia cloud platform.
The studio will be based in Playa Vista, California, joining the existing operation in Montreal, Canada. Former Sony Santa Monica lead Shannon Studstill is to serve as studio director.
"The new Playa Vista studio will focus on delivering exclusive games, using new gameplay mechanics, creative ways to play together and unique interaction models that we're just starting to explore, said Jade Raymond, VP and head of Stadia Games and Entertainment, in a statement. "While we're not ready to share specific game plans yet, rest assured we are listening to what gamers want and adding our own Stadia twists to create new IP and experiences.
"I've been a fan of Shannon's for a long time, and have admired her award-winning work leading Sony's Santa Monica Studio and the industry defining franchises like God of War that have won fans all over the world," added Raymond, who is a highly respected industry veteran, and the creator of the Assassins' Creed series. "She has an extensive background in product development and creative leadership, but most importantly, she's a visionary who, as the Studio Director, will lead and inspire the Playa Vista teams. We're thrilled to welcome her to the Stadia family!"
With the opening of the studio, Google is recruiting to fill numerous roles on the Stadia games team.
Esports Players League completes USD$1m seed round
The recently founded competitive gaming tournament and platform organisation Esports Players League (ESPL) has closed a USD£1m (£767k) seed round led by early-stage VC firm 500 Startups.
The funds are planned to be used to enable ESPL to establish branded tournaments and platforms in ten countries within its first year of operation.
"We are delighted to have secured this support from the highly-regarded team at 500 Startups, and it serves as a very encouraging endorsement of ESPL's vision for the future of esports and our achievements to date," said ESPL CEO Michael Broda, in a statement to the press. "Our team is committed to delivering esports as mainstream entertainment to the global online gamer community and, in order to achieve this, we require the support of a number of robust global partners. As such, we are very excited to work with 500 Startups and future investees of 500 Startups that are aligned with our esports mission as our relationship continues to evolve."
Following an effort to establish franchise globally, ESPL is gearing up for its first season, which runs from April to November 2020.
In other esports news, the expelled League of Legends Championship Series team Echo Fox has reached settlement in the defamation suit between the team and one of its co-foundering investors, reports GamesIndustry.biz.
Phoenix Games acquires Studio Firefly
Phoenix Games has continued its acquisitive streak by picking up Romanian live operations team Firefly Games for an undisclosed sum.
As reported by PocketGamer.biz, Firefly has made its name building live-ops for existing IPs. The acquisition follows Phoenix's purchasing of UK studio Well Played and German Outfit Sixteen Tons Entertainment.
"Phoenix was built to address the needs of today's game developers, and it quickly became clear to us that a skilled live-ops studio would be an extremely valuable component in the Phoenix family," offered Phoenix CEO Klaas Kersting.
"Phoenix provides game entrepreneurs the environment and resources they need to effectively build for long-term success. By adding Studio Firefly's skills to the family, we further our promise to our studios of creating the best ecosystem for their needs in the industry."
Cloud gamingDeveloperesportsGamingGoogleM&APlayersStreamingTeamsTechnologyUncategorizedVenture Capital