Streaming and the Cloud: What We Learned from Microsoft's XO19 Event
by Will Freeman on 15th Nov 2019 in News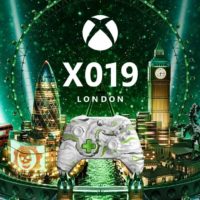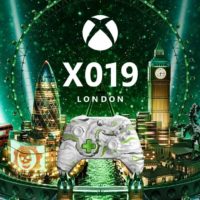 Last night was a big night for Xbox.
Microsoft hosted its X019 event in London, which was plump with announcements. If one theme dominated, though, it was the delivery of games as a service.
Both Game Pass and Project xCloud enjoyed plenty of focus. The former is a subscription service for the Xbox One that adopts the 'Netflix of Games' model, giving users access to a library of titles for a regular fee. xCloud, meanwhile, is the coming Xbox cloud gaming streaming service, that works in a broadly similar way to Google's Stadia.
Stadia is out Tuesday 19th, in a matter of days. At XO19, Microsoft revealed an intention to launch xCloud at some point in 2020, following the ongoing 'xCloud Preview' trial period, which has been made available to a limited number of consumers, and will soon roll out into Canada, India, Japan, and Western Europe. xCloud preview is also to have its library lifted from the current four titles to 50 games, with titles including Devil May Cry 5, Tekken 7, Hitman, Just Cause 4 and Hellbalde joining the line-up.
That could be seen as a perfectly timed response to Google's recent announcement that Stadia will launch with 12 games, as well as a somewhat limited and confusing feature set and schedule for delivery and updates. While it could be reasonable to see Stadia's understated launch package as an unofficial 'open beta' for the service, consumers have expressed much dismay around Stadia's initial offering. There are a number of curious elements to the launch of Stadia. And now xCloud will feature more games in preview that Stadia at launch.
There was, however, no news on pricing plans and structuring for xCloud, which will stream Xbox One games to Android and other devices.
Meanwhile, Game Pass - which launched in June 2017 - is to be bolstered by 35 new titles (see video above). Eight games have been added with immediate effect, eight more will land by the year's close, at at least 19 are planned for 2020.
Game Pass is also moving from its trial phase on PC to offer full support for Windows 10 computers at an unnamed date in 2020. PC titles will begin to be offered over Game Pass, and there is even a possibility of streaming to non-Android mobile platforms.
Clearly, in 2020 the battle to court gamers' attention will be fought with streaming, subscriptions and cloud services, and that was the thrust of much of XO19. There were, however, a number of game reveals at the showcase, including new IP from Rare, Obsidian and Dontnod Entertainment.
The next-generation console from Microsoft, which currently carries the working title 'Scarlett', was not discussed at the event, however. It is expected to launch in 2020, as will the PlayStation 5. Next year is going to be a big year for the global game industry.
Google may have the jump on the current cloud gaming market, giving it a good sales lead on xCloud, as Microsoft's proposition remains a trial service. However, it might just be that the Microsoft's cloud offering is more mature and streamlined at launch; something that may pay off in the long-run.
AudienceCloud gamingConsoleDeveloperGamingGoogleMicrosoftMobilePlayersSonyStreamingTechnologyUncategorized