GDC Day Four Roundup: Microsoft's Stadia Response, Steam Store Redesign & Overwatch's Well-Behaved Players
by Will Freeman on 22nd Mar 2019 in News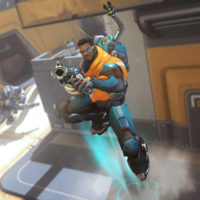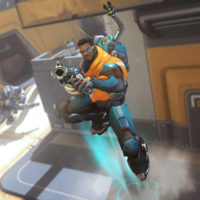 As the Game Developers Conference 2019 nears its end, the news continues to flow. The most interesting story related to the show in this roundup doesn't come from the GDC floor itself, though. Instead, it's from within a reported internal Microsoft email.
Specifically, in an email handed to tech site Thurrott (thanks GamesIndustry.biz), Microsoft's head of Xbox, Phil Spencer, apparently contacted colleagues to assure them that the reveal of Google's game-streaming platform Stadia validated Microsoft's efforts in the same space.
The Google reveal earlier in the week at GDC made headlines across the world, and has the potential to change numerous facets of the games industry and medium. You can check out TheGamingEconomy's analysis right here.
According to the Thurrott report, the email apparently sees Spencer say: "Their announcement is validation of the path we embarked on two years ago."
Elsewhere it adds: "Today we saw a big tech competitor enter the gaming market, and frame the necessary ingredients for success as Content, Community, and Cloud."
Spencer allegedly sees no major surprises in Google's reveal, and goes on to praise the search giant for its Stadia controller, Youtube integration, and Google Assistant use. He also suggests Microsoft will lift the lid on their game-streaming plans at the E3 games expo, taking place in June in LA. As previously reported by TheGamingEconomy, Microsoft has already showcased its Project xCloud streaming tech. Amazon has equally been making moves in the space.
Away from the Stadia hype at GDC, developer, publisher, VR firm, and gaming app store owner Valve announced an update to its long-running, popular Steam store. Steam has enjoyed many years relatively unchallenged by comparable online gaming stores that serve PC, Mac, and Linux users. Recently, however, Fortnite and Unreal Engine outfit Epic revealed its own equivalent store, launching in the U.S. in December 2018. With all that Fortnite cash, Epic no doubt has the budget to make a lasting impact.
As covered by Polygon, Steam will soon provide a more personalised experience, with users' game libraries each having their own bespoke homepage. Overall, the changes seem to emphasise a more direct route to playing favourite games, and a more user-friendly experience; no doubt in an effort to solidify user's commitment to the store as Epic's equivalent rises to prominence. Valve also plans to introduce 'Steam Events' before the store update in Summer 2019. The Steam Events function will draw more attention to the kind of in-game events that have long been important monetisation drivers for mobile games, such as special in-game contests, seasonal specials, and so on. Steam users will soon be able to find existing events more readily and add coming events to online calendars. That may make events for developers and publishers of PC, Mac, and Linux games more profitable.
Also at GDC, it was revealed that the developers of Blizzard's popular online hero shooter and esports star OverWatch have seen greatly improved player behaviour since the introduction of 'endorsements' that reward positive user activity. Online gaming communities can be polluted by a vocal toxic minority that can have profound and damaging impact for some players. Blizzard added relatively simple social measures – thanking players for filing reports, recognising the likes of 'good sportsmanship', or spotlighting being a 'supportive teammate'. Such endorsements can be given out in-game, and add to players' in-game level. Essentially, positive reinforcement was used, and as detailed in Gamasutra's full report, it saw a 40% reduction in games that included problematic behaviour.
GDC is drawing to close, and it's nice to end on some positive news.
Activision BlizzardApp StoresAudienceCreativeDeveloperesportsGamingIn-AppMobileMonetisationMultiplayerNorth AmericaPlayersPublisherStreamingTechnologyUncategorizedUSUSA