What Does House of Lords Proposed 'Digital Authority' Mean for Games?
by Will Freeman on 14th Mar 2019 in News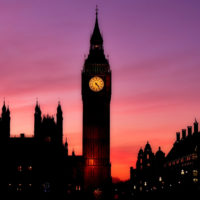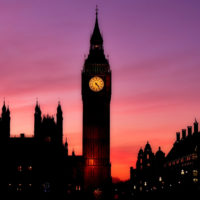 A new report from the House of Lords has proposed the formation of a new 'Digital Authority' to monitor and even regulate technology companies, and make sure that UK law evolves in tandem with technology.
As reported by the BBC, the document looks at tech firms' management of data and privacy breaches, and their handling of problematic social behaviour over online platforms. The reports' authors have branded responses to such issues as 'inadequate', and stress a belief that self-regulation on some platforms is presently not working.
The report, 'Regulating a Digital World', is freely available in full, and contains 85 pages of investigation into the potential and pitfalls of regulating technology and the companies behind it. As noted by GamesIndustry.biz, some of the regulation could have a significant impact on video games companies. It seems very likely the surrounding ecosystem would be similarly effected.
As noted in section 5 of the report's Summary of Conclusions and Recommendations: "Digital service providers (such as hardware manufacturers, operators of digital platforms, including social media platforms and entertainment platforms, and games developers) should keep a record of time spent using their service, which may be easily accessed and reviewed by users, with periodic reminders of prolonged or extended use through pop-up notices or similar. An industry standard on reasonable use should be developed to inform an understanding of what constitutes prolonged use. This standard should guide design so that services mitigate the risk of encouraging compulsive behaviour."
The idea of introducing an obligation to track game consumption and share that information seems motivated by concerns around game addiction, or players simply spending too much time playing certain titles. Certainly, the popularity or online competitive multiplayer releases like Fortnite has thrust the issue to the fore in recent months.
In an era when so many games operate as live services, much else in the report may be relevant to many studios, technology providers, services, and titles. The research by the Lords follows high-profile data breaches such as the Cambridge Analytica scandal that embroiled Facebook, making data and privacy a core theme.
As such, many of the recommendations fall around privacy and data usage, with the report suggesting a 'principles-based' approach to building technology regulation. Themes such as transparency, 'accountability', 'openness', 'ethical design', and 'recognition of childhood' are put forward as key principles around which regulation should be structured.
Myriad different types of games use player data, of course, whether as a means to guide game design, monetise through appropriately targeted ads, maintain subscriptions and online communities, target in-app offers and purchases, and market and promote titles. As such, new regulation around use of data in technology could significantly affect game advertising, monetisation, promotion, connectivit,y and even creativity.
Not that anything will change immediately. The UK Government is due to respond to the report within two months, after considering its findings and recommendations.
AdvertisingAnalyticsApp StoresAudienceDataDeveloperDigital MarketingDisplayesportsGamingIn-AppMobileMonetisationMultiplayerPlayersPublisherTargetingTechnologyUncategorized