GameSquare to Acquire Reciprocity; TinyBuild Backs Hologryph by USD$3m
by Mathew Broughton on 27th Nov 2020 in News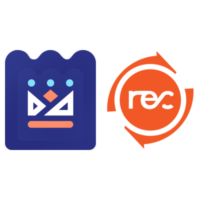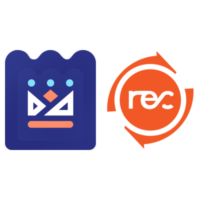 TheGamingEconomy's Daily Digest brings you the prevalent business stories in gaming. In today's news: GameSquare to acquire Reciprocity; TinyBuild backs Hologryph by USD$3m (£2.2m); and Fyber revenue climbs by 94%.
GameSquare to acquire Reciprocity
Publicly-listed esports agency GameSquare Esports Inc. has announced that it has signed an agreement with fellow Canadian gaming and esports organisation Reciprocity for a minimum of 43,750,000 newly-issued shares, valued at €18.375m (£16.381m) at the time of writing, with an additional 20 million shares to be issued within 12 months of the acquisition closure, subject to the fulfilment of performance targets. Reciprocity is best-known for its wholly-owned brand marketing agency GCN, as well as its part-ownership of the LGD.REC Crossfire (China) and Rainbow 7 League of Legends (LATAM) franchises. According to GameSquare executives, the acquisition was made to leverage GCN's position within the US market as well as Reciprocity's high revenue growth profile, while further acquisitions are also mooted. The purchase is the first since GameSquare went public on the Canadian Securities Exchange (CSE) in October via a reverse-merger with Magnolia Colombia Ltd.
In a statement, GameSquare CEO Kevin Wright wrote, "The acquisition of Reciprocity is another step toward building Canada's leading esports company. The team at Reciprocity has built a great organization that I believe will change the way the market looks at esports investing. Reciprocity and its wholly owned subsidiary GCN, Inc. ("GCN") are led by industry veterans that understand the convergence of media, entertainment, sports and finance as shown by the top tier clients that GCN works with, while committing to growing an EBITDA positive business. I have high expectations of the leadership at Reciprocity and believe this will prove to be a transformative moment for GameSquare."
TinyBuild backs Hologryph by USD$3m (£2.2m)
Seattle-based publisher TinyBuild, best known for the Hello Neighbor franchise, has invested USD$3m (£2.2m) in Ukrainian developer Hologryph, giving it a majority stake in the studio. The two firms have previously worked together on multiplayer titles Secret Neighbor and Party Hard 2. Lviv-based Hologryph is set to use the investment for recruitment, doubling its workforce from its current 11, and to aid development efforts for an as-yet unannounced title to be released across the next-generation Xbox Series X/S and PlayStation 5 consoles.
The investment by TinyBuild follows a USD$15m (£11m) injection into the Hello Neighbor franchise in July this year, which also entailed the acqui-hire of the Dynamic Pixels team, which were relocated to a new TinyBuild subsidiary development house Eerie Guest Studios.
Fyber revenue climbs by 94%
Berlin-based mobile advertising technology company Fyber has released its financial results for the third quarter ended 30th September 2020, revealing a 94% year-over-year growth in revenue to €55.5m (). Meanwhile, EBITDA reversed from a shrinkage of €1.7m in July-September last year to positive earnings of €1.8m this year. The sharp climb in revenue has been driven by greater adoption of its programmatic video technology, with revenue attributed to this division climbing by 600% over the nine months of January-September to €35m.
Commenting on the results, Ziv Elul, CEO of Fyber, wrote, "The exceptional performance achieved with our video offering was made possible by the close collaboration of our product, engineering and sales teams, who drove the successful rollout of multiple technological improvements while also onboarding, scaling and optimizing key demand sources. We will continue to focus our efforts in this direction and expect further growth in the share of revenue from video advertising."
Ad TechCorporate RoundDeveloperesportsInvestmentM&AMobile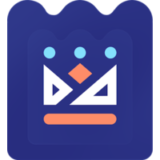 Get the latest news, market analysis, and funding status on GameSquare Esports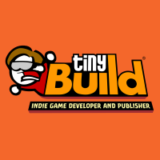 Get the latest news, market analysis, and funding status on TinyBuild GAMES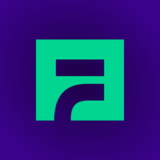 Get the latest news, market analysis, and funding status on Fyber