Genvid Raises USD$6m; Miniclip Acquires Eight Pixels Square
by Mathew Broughton on 18th Mar 2020 in News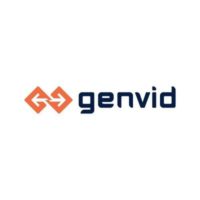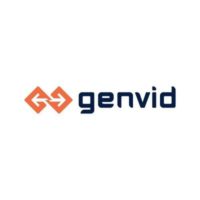 TheGamingEconomy's Daily Digest brings you the prevalent business stories in gaming. In today's news: Genvid raises USD$6m (£4.9m); Miniclip acquires Eight Pixels Square; and Gfinity lowers revenue expectations.
Genvid raises USD$6m (£4.9m)
Interactive streaming technology provider Genvid Technologies has announced it has raised an additional USD$6m (£4.9m) in funding, taking its Series B round to USD$33m (£27m), and total investment to USD$53m (£44m) to date since its formation in 2016. The latest tranche comes courtesy of NTT Domoco Ventures, Samsung Ventures, and Huya. The funding is expected to be used to propel Genvid's expansion in the APAC and EMEA regions, as well as supporting integrations with next-generation console titles.
The New York-based firm has also announced partnerships with five developers, namely Apocalypse Games; Black Block; Impeller Studios; Hearts Technology; and Throw the Warped Code Out, to showcase its livestreaming capabilities. Genvid has additionally announced the appointment of Jt Gleason, former head of developer relations at Twitch, to the firm's advisory board.
Speaking to VentureBeat on the importance of esports to the startup, Genvid Technologies CEO Jacob Navok commented, "Esports has been the first stepping stone toward our larger goal of creation of new content. I see esports as being critical because that's where mass viewership is already today. But we have to differentiate that from content that's built from the ground up for interactivity because in esports, competitive integrity is critical. And so we can enable cheering and enable data access, we can educate viewers, but we don't necessarily want to break the competitive integrity by allowing viewers to affect what they're watching."
Miniclip acquires Eight Pixels Square
Miniclip has acquired UK mobile developer Eight Pixels Square from Outplay Entertainment for an undisclosed sum. The acquired studio is best known for its 2017 title Sniper Strike: Special Ops, which totals approximately 35 million downloads, while it purportedly aims to release three new casual titles this year. The purchase is the second-such acquisition of a mobile developer by Tencent-owned Miniclip since the turn of the year, having bought Ilyon Games for a consideration of USD$100m (£82.3m) in January.
Commenting on the acquisition, Miniclip CEO Jurgen Post said, "Eight Pixels Square are a hugely experienced development team, with over 30 years of development experience, and it is this depth of knowledge that will complement the Miniclip family so well. With Eight Pixels Square as part of Miniclip, we now have an incredibly experienced resource base that can expand our offering into the mobile shooter genre, and we're thrilled to see what the team delivers next."
Gfinity lowers revenue expectations
Esports solutions provider Gfinity plc has reduced its revenue expectations for the full year ended 30th June 2020, in response to a downturn in commercial activity and strategic partnerships, with the ongoing outbreak of the Covid-19 strain of coronavirus cited as an exacerbating factor. The publicly-listed firm is in discussion with potential strategic investors as it looks to secure short-term financing. Gfinity's outlook for H1 of approximately £3.5m in revenue, £2.1m in gross profit, and an operating loss of £2.4m, remain unchanged.
In response to the financial pressure, the executive team of Gfinity have undergone a strategic review of its operations, which will see the company implement a cost-reduction programme, adopt a flexible variable cost operating model, and restructuring focusing on its community output, with a particular emphasis on motorsports. Gfinity has also undergone changes to its directorate suite, with Graham Wallace replaced as CEO by John Clarke (current global commercial and brand officer), and Gary Cook replaced as executive chairman by Neville Upton (co-founder and current president), with immediate effect.
Following the alteration to its financial outlook, Gfinity plc (LON: GFIN) share price fell by 55.9% to GBX0.375. At the time of writing, its stock stands at GBX0.32.
DeveloperesportsFinancial ResultsInvestmentM&AMobileSeries BStreaming