Microsoft Bullish on Xbox Supply Chain; Tencent Replaces DouYu and Huya Directors
by Mathew Broughton on 25th Mar 2020 in News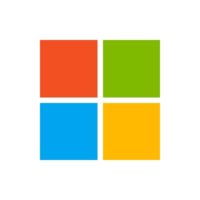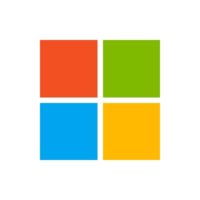 TheGamingEconomy's Daily Digest brings you the prevalent business stories in gaming. In today's news: Microsoft bullish on Xbox supply chain; Tencent replaces DouYu and Huya directors; and Big Run Studios raises USD$1.4m (£1.2m) from Galaxy Interactive.
Microsoft bullish on Xbox supply chain
Microsoft CEO Satya Nadella has responded to concerns over Xbox Series X hardware manufacturing due to the ongoing outbreak of the Covid-19 strain of coronavirus, telling CNBC's Jon Fortt, "On the supply side we are getting back on rails." However, while Nadella was bullish on the firm's supply chain as factories in APAC resume output, he questioned whether demand would recover in Europe and US following the personal economic impact of social distancing actions.
While Nadella's statements suggest that the Xbox Series X is on course to debut later this year as originally anticipated, Microsoft is less optimistic on the revenue prospects across its personal computing division, having previously told investors it does not expect the segment to earn the USD$10.75bn-USD$11.15bn (£9.18bn-£9.52bn) in Q3 FY 2020 as originally forecast.
Tencent replaces DouYu and Huya directors
Tencent Holdings Ltd. has appointed new directors to serve on the boards of its portfolio live-streaming platforms DouYu and Huya, with analysts anticipating the move could be a precursor to merging the firms with its wholly-owned streaming service Penguin Esports. Lei Zheng, general manager of Tencent's user platform division, was appointed as successor director to Xiaoyi Ma, while Tencent vice general manager of finance was appointed to the board of Huya, replacing Ting Yin. Tencent is the controlling shareholder of DouYu, holding approximately 37.2% of shares in the publicly-listed firm, while is also has an exercisable option in Huya to take its stake from 39.4% to 50.1% of total voting shares.
The board alterations have fuelled speculation of a potential merger with Tencent's Penguin esports, given that it previously conducted a similar merger in 2016 with its music streaming businesses, creating the Tencent Music Entertainment Group (TME) from QQ Music, Kugou, and Kuwo, with the combined entity now holding an approximate market share of 76% in the Chinese market. DouYu debuted on the Nasdaq stock exchange in July 2019 with an IPO of USD$775m (£624m) which valued the firm at USD$3.73bn (£3.18bn), while Huya recently participated in a USD$6m (£4.9m) Series B round in streaming technology provider Genvid, along with acquiring a minority stake in Turtle Entertainment GmbH (ESL) valued at USD$30m (£24.7m) in September last year.
Tencent Holdings Ltd. (HKG: 0700) share price closed the day at HKD$380.00 (£41.86), an increase of 4.05% from the previous day's trading. Meanwhile Huya Inc. (NYSE: HUYA) finished up 5.11% at USD$14.18 (£12.11), with DouYu International Holdings Ltd. (Nasdaq: DOYU) closed down 4.43% at USD$6.69 (£5.71).
Big Run Studios raises USD$1.4m from Galaxy Interactive
Big Run Studios has announced that it has raised USD$1.4m (£1.2m) in seed funding from Galaxy Interactive through its EOS VC Fund vehicle. The funding will be used by the Oakland, California-based studio to develop further casual mobile titles, following the recent success of its Blackout Blitz title. Big Run Studios is also staking its claim in the burgeoning mobile esports space through building its games through the Skillz platform.
Commenting on the funding, Big Run Studios co-founder and CEO Andrew Bell stated, "Launching a successful game that stands out in today's multi-billion-dollar mobile games market is extremely competitive and often requires high amounts of capital, large game teams, and massive brands to breakthrough. We're proud that our studio's mission of creating great player experiences for diverse casual gaming-playing audiences continues to thrive with the support of Galaxy Interactive."
ConsoleDeveloperHardwareInvestmentM&AMicrosoftMobileSeedStreamingTencent