Vindex to Invest USD$300m in GAME's Belong; Mobile App Fraud Falls 30%
by Mathew Broughton on 29th Jul 2020 in News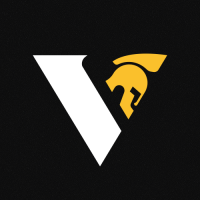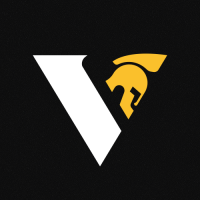 TheGamingEconomy's Daily Digest brings you the prevalent business stories in gaming. In today's news: Vindex to invest USD$300m (£232m) in GAME's Belong; mobile app and game fraud falls 30%; and Polyarc raises USD$9m (£7m).
Vindex to invest USD$300m (£232m) in GAME's Belong
New York-based esports startup Vindex will acquire UK retailer GAME's Belong Gaming network of gaming sites in a deal valued at approximately USD$50m (£39m), and will subsequently invest USD$300m (£232m) over the next few years to scale its operations. According to a report published in the Financial Times, Vindex will utilise the investment and Belong Gaming acquisition to open 500 esports venues in the United States, with a further 1,000 worldwide, with the majority set to be located within Europe. The first of the new venues will reportedly be opened in New York, Dallas, and Columbus (Ohio).
While in-person esports revenue has fallen due to restrictions of movement imposed due to the coronavirus pandemic, the constriction on retail has been more dramatic, leading to real estate opportunities in large shopping centres which Vindex looks set to capitalise upon. Earlier in the year, GAME confirmed the closure of 27 stores in the UK, with a further 13 set to be shuttered before the close of 2020. Vindex previously raised USD$80m (£62m) in Series A funding in October last year, prior to the acquisition of Next Generation Esports, and is backed by angel investors including Joel Greenblatt and Steve Bornstein.
Correction (08:30 BST, 24/05/2021): The original version of this news story erroneously stated that Vindex had raised USD$300m prior to the acquisition of the Belong Gaming Network.
Mobile app and game fraud falls 30%
Total app install fraud within mobile apps and games was recorded at USD$1.6bn (£1.2bn) for the first six months of 2020, down 30% from the same period last year, according to the State of Mobile Ad Fraud report released by AppsFlyer. Increased industry awareness to fraud along with more sophisticated anti-fraud solutions have been cited as the primary reasons for the decline. However, it was also determined that gaming apps are significantly more at risk of attribution hijacking fraud than non-gaming apps, with this type making up 30% of total gaming app fraud, more than double the proportion seen in non-gaming apps.
The report reads, "Although lower fraud rates and reduced financial exposure is great news for the industry, the cat-and-mouse dynamics of fraud suggests that change is likely coming. Fraudsters will undoubtedly come back with newer, and more sophisticated forms of attack. For example, we see a substantial increase in in-app fraud, as the fraudster's eye lucrative cost per action (CPA) payouts on top of cost per install (CPI). Bad actors are also experts at finding loopholes in apps whose protection is weak. The bottom line is that with billions on the table, vigilance must be kept, as fraudsters will never stop innovating."
Polyarc raises USD$9m (£7m)
Seattle-based XR developer Polyarc has raised USD$9m (£7m) in a Series B funding round led by Hiro Capital, with additional support from Vulcan Capital and Galaxy Interactive/Block.one's investment vehicle Galaxy EOS VC Fund. The funding will be used to expand the studio's capabilities beyond virtual reality (VR) development, best demonstrated in its leading VR title Moss, into augmented reality (AR). Hiro Capital Founding Partner Ian Livingstone has also been appointed to Polyarc's board of directors.
Commenting on the funding, Polyarc CEO and Co-Founder Tam Armstrong wrote, "The thing we want people to remember about Polyarc in 40 years is our characters. Our means to make our characters the most memorable is to build a company oriented around introducing them directly to our players in person. VR, AR, and the spectrum in between, offer an opportunity to connect our players with our characters through physical interaction and emotional feedback in a way that no other medium can match. This round of funding was essential for us to expand our development focus to further embrace VR and AR games."