Global Esports Revenue to Hit USD$1.1bn; Facebook Acquires Sanzaru Games
by Mathew Broughton on 26th Feb 2020 in News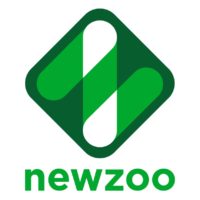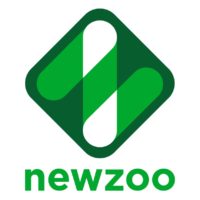 TheGamingEconomy's Daily Digest brings you the prevalent business stories in gaming. In today's news: Global esports revenue to hit USD$1.1bn (£848m); Facebook acquires Sanzaru Games; and PlatinumGames establishes new studio.
Global esports revenue to hit USD$1.1bn (£848m)
The esports economy is predicted to generate global revenue of USD$1.1bn (£848m) in 2020, an increase of 15.7% from the USD$950.6m (£732.8m) generated last year, according to the Global Esports Market Report 2020 published by Newzoo. Approximately USD$822.4m (£634.0m), or 74.8% of total global esports revenue, will be derived from sponsorship and media rights sources, followed by merchandise and ticket sales (USD$121.7m/£93.82m) and publisher fees (USD$117.7m/£90.73m). Esports audiences are also predicted to grow, with a global audience of 495 million people this year, a rise of 11.7%. This will be comprised of 272.2 million occasional viewers and 222.9 million "enthusiasts", with the latter category of viewers each generating an average revenue of USD$4.94 (£3.81).
The major driver of the growth in the sector has been attributed to the sheer increases in mobile esports, with mobile esports viewership climbing by 600% to 98.5 million hours in 2019, which in turn has revenue increases in emerging markets in Southeast Asia and Latin America. China is predicted to remain the largest market for esports, generating revenue of USD$395.1m (£304.6m) and an audience of 162.6 million through 2020. Looking ahead to 2023, global esports revenue is forecast to reach USD$1.557bn (£1.200bn) by 2023, which represents a CAGR of 14.9% from 2018.
Facebook acquires Sanzaru Games
Following its acquisition of Beat Games in the latter months of 2019, Facebook has acquired VR development house Sanzaru Games, best known for its Asgard's Wrath IP, for an undisclosed sum. Foster City, US-based Sanzaru previously partnered with Facebook's Oculus Studios division from 2016, and will purportedly remain as an independent unit in the Oculus stable, with limited job losses.
Facebook has demonstrably been on an acquisition drive in the VR/AR space in recent months. As well as the aforementioned Beat Games purchase, Facebook also acquired a majority holding (>75%) in London-based computer vision startup Scape Technologies earlier in February, for a price estimated to be in the region of USD$40m (£30.8m). The Scape SDK was originally developed for augmented reality apps, and can be used to generate 3D maps from images and video as well as allowing AR content to be anchored to specific outdoor locations.
Mike Verdu, Director of Content at Oculus, stated on the purchase of Sanzaru, "A studio's culture is a crucial part of its success, and that's clearly been true for Sanzaru. It's an aspect of the company we admire and intend to maintain. They will continue to build amazing VR experiences as an independent studio operating out of their current offices in the US and Canada, with the full support of Facebook and the passionate Oculus Studios team behind them."
PlatinumGames establishes new studio
PlatinumGames has opened a new studio in Tokyo to develop a new title, dubbed Project GG, which the Osaka-based developer aims to self-publish. In an interview with Japanese publication Famitsu (translated by Gematsu), PlatinumGames executive vice president Atsushi Inaba revealed that the nascent studio currently has 15 employees, while a recruitment drive is taking place to bring staff numbers up to 100.
The move caps a busy period for PlatinumGames, following the launch of a kickstarter project for its Wonderful 101: Remastered IP, also due to be self-published, which at the time of writing has been backed to the tune of JP¥192.03m (£1.340m). As previously reported in TheGamingEconomy, PlatinumGames received capital investment from Tencent at the start of the year to support its self-publishing efforts. Interestingly, Inaba also revealed that the developer turned down investment from parties other than Tencent in order to maintain its independence.
Update 09:44, 27th February 2020: In a statement published on its website, Atsushi Inaba has confirmed that the new PlatinumGames Tokyo studio will be focusing on console live ops game development, while the studio's proprietary game engine can now support "various platforms".