Magic Leap Raises USD$350m; McLaren Racing Partners with Veloce Esports
by Mathew Broughton on 22nd May 2020 in News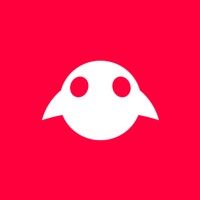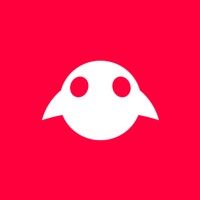 TheGamingEconomy's Daily Digest brings you the prevalent business stories in gaming. In today's news: Magic Leap raises USD$350m (£286m); McLaren Racing partners with Veloce Esports; and MyGamez closes funding round.
Magic Leap raises USD$350m (£286m)
Magic Leap has raised USD$350m (£286m) from a series of new and existing investors, according to an internal memo circulated by CEO Rony Abovitz obtained by Business Insider. At this stage the augmented reality startup has not confirmed which of its previous investors, which include Alibaba, AT&T, and Google, have contributed to the round, while it is also unclear whether the new financing is through debt or equity. As previously reported in TheGamingEconomy, Magic Leap began a staff redundancy programme last month which could have affected up to 1000 staff members, as a result of the "economic climate" and its efforts to pivot to enterprise products. Following the investment, Magic Leap has cancelled the outstanding Worker Adjustment and Retraining Notification (WARN) to remaining staff which would have been affected by the layoffs.
The memo reads, "Closing a financing [round] such as this during the current difficult economic environment is a significant show of belief in our spatial computing mission, vision, and technology. This is also a show of belief in our team's ability to deliver on our upcoming enterprise market mission, including the deep focus on Magic Leap 2."
McLaren Racing partners with Veloce Esports
British Formula 1 constructor McLaren Racing has partnered with esports organisation Veloce Esports to expand its gaming and simulator racing operations. Veloce will now be responsible for the management of McLaren's in-house esports team, as well as developing an academy programme for the team.
In a press release announcing the partnership, McLaren Racing Managing Director of Sales and Marketing Mark Waller commented, ""We are delighted to begin this new partnership with Veloce Esports with our clear focus on continuing to engage a new, younger generation of motorsports fans. Joining forces with an ambitious and forward-thinking company in Veloce is the next significant step to build on the great progress we have already made in the esports category over the last few years. The popularity and growth of esports has been well-documented in recent weeks and that trend looks set to continue even once racing on track resumes. Our aim is to develop and nurture fresh talent via the virtual academy, drive the performance of our esports team and carve new ways of attracting and interacting with fans from around the world."
MyGamez closes funding round
Hong Kong-based mobile publisher MyGamez has raised an undisclosed level of funding from Fingersoft, Small Giant Games, Visionplus, Yellowbell, and a series of angel investors. The financing will be used to expand the firm's range of publishing services, as well as bringing additional titles from Western developers into the market. Following the investment, MyGamez has been announced as the China publishing partner for Small Giant's Empires & Puzzles title, with a representative from the studio also joining the board of directors at MyGamez. The pair have previously partnered on Fingersoft's Hill Climb Racing title, similarly bringing that IP to the Chinese market.
Following the investment, MyGamez CEO Mikael Leinonen commented, "We are extremely excited to have Small Giant Games and Fingersoft as customers and as investors. This shows we have succeeded in building a service offering and business model that is attractive for the top global publishers like Small Giant Games. With the investment, we can now focus on further developing our service offering and helping many more western games to succeed in China with our novel, lightweight approach."
ARBrands and Brand PartnershipsChinaesportsInvestmentPublisherVR