Qualcomm and Niantic Collaborating on New AR Glasses; Wildlife Studios Raises USD$60m (£45.7m)
by Will Freeman on 6th Dec 2019 in News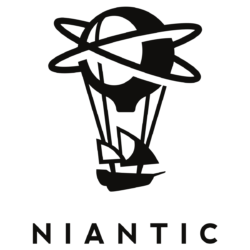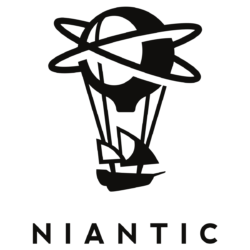 TheGamingEconomy Daily Digest brings you the trending business stories in gaming. In today's edition: Qualcomm and Niantic collaborating on new AR glasses; Wildlife Studios raises USD$60m (£45.7m) for mobile portfolio; Gameloft closes UK studio.
Qualcomm and Niantic collaborating on new AR glasses
The studio behind the phenomenally popular augmented reality mobile game Pokémon GO is working with semiconductor and telecommunications equipment giant Qualcomm to develop a new AR headset.
While Pokémon GO was pivotal in introducing mobile to the masses, as highlighted by TechCrunch, there are many limitations to mobile and 4G as an AR delivery platform. Most significantly, holding a phone up while moving through the real world isn't an ideal foundation for interaction.
As such, for some time Niantic has been exploring the potential of 5G-enabled AR glasses. And now they are officially partnering with Qualcomm, using the latter's newly announced XR2 chipset, which has been designed for 5G-enabled AR and VR hardware.
During the XR2 release event, Niantic CTO Phil Keslin was invited on stage, where he confirmed that a multiple-year working partnership between the two companies has been established to explore what a next-gen consumer AR platform might be. It would seem that both companies are betting on the emergence of glasses-based AR systems. Moving forward, Qualcomm now has one of the most successful, experienced AR content creators there is as a partner, and will be able to employ Niantic's Real World Platform, which serves as the technological foundation for the latter's own games, and is soon to be released as a third-part dev tool.
Niantic, meanwhile, has the opportunity to build new AR content alongside the development of future AR hardware.
It is also understood that the efforts of the partnership will be integrated into the Niantic Creator Program, which is expected to launch in 2020.
Wildlife Studios raises USD$60m (£45.7m) for mobile portfolio
Brazilian mobile game developer Wildlife Studios has raised USD$60m (£45.7m) as it continues to expand its presence as a leading mobile game developer.
It may not be as well known as the likes of King and Supercell, but Wildlife's hits such as Zooba and Castle Crush have seen it grow to its current USD$1.3bn (£990.3m) valuation.
As reported by VentureBeat, which broke the news, Benchmark led the funding round, with its general partner Peter Fenton now joining Wildlife's board.
And as Wildlife CEO and co-founder Victor revealed to the publication, many years ago an investor offered the team just USD$75,000 (£57,100) for 50% of the business.
"Fortunately, we did not accept that deal," Lazarte, told VentureBeat. "Over the last couple of years we expanded our team presence internationally, opening offices in the US. That opened a lot of doors for us."
The new funding pot will be used for hiring efforts and to add polish to the studio's games.
Gameloft closes UK studio
Longstanding French video game publisher Gameloft has shuttered its UK studio, at the cost of a number of jobs.
The news follows reports late last month that there had been layoffs at the company's Brisbane operation.
Speaking to PocketGamer.biz, a company spokesperson said the UK closure came as a result of restructuring resouces to adapt to changes in the game industry.
"In the B2B space, Gameloft is focusing its strategy on high added-value solutions such as tailored advertising solutions for brands and is focusing on a selection of priority markets," said the spokesperson.
"We are adjusting and redeploying our commercial network to reflect our priorities, and we have decided to create business hubs and rely on the most dynamic regions. This is unfortunately leading to the closure of our London commercial office. We are working with all employees, on a case by case basis, to find the best way to handle their situation in accordance with local employment regulations."
The closure has impacted seven UK jobs. Gameloft is to continue to serve the UK with distribution and ad services from other European offices.
In Brisbane, 18 staff have lost their jobs, from a total of 58, Kotaku Australia reported last month.
Ad TechAdvertisingARAudienceDeveloperGamingHardwareInvestmentKingMobilePlayersPublisherTechnologyUncategorizedVR