The 5 Biggest Feature Trends Shaping the Mobile Game Market in 2020
by Will Freeman on 11th Feb 2020 in News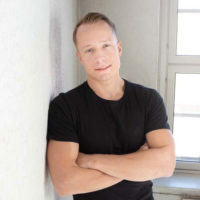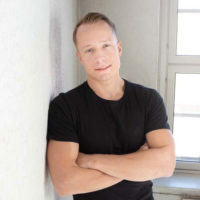 In this special contributed feature by Wilhelm Voutilainen, senior game analyst at GameRefinery looks at what we can learn about mobile gaming by looking back to the previous year, pulling insights from the company's considerable pool of data.
---
So here we are in 2020 - not just a new year, but the start of a whole new decade. We've returned to our desks full of heady optimism, and focused on the future. Looking back at the past year can often be a good indicator as to what mobile game features we expect to see more of - or, in one case less of - in 2020. So we've dug down into the GameRefinery data to pick out five feature trends that we think will continue to shape the mobile games market as we head into 2020.
Games across different genres are using battle passes for monetisation
If there is one monetisation trend which really took off in a big way in 2019, it was the use of a 'battle pass' mechanic. With this, players typically purchase access to time-limited content through a tiered system which rewards particular gameplay goals with new and exclusive items. 
Fortnite was arguably the biggest game to really push the use of the battle pass mechanic into the mainstream, but it has quickly become more widespread - not only amongst Battle Royale games like Fortnite and PUBG, but across several other genres too. Notable games to add or include a battle pass element include Mario Kart Tour, Gardenscapes and Clash of Clans.
As this chart showing GameRefinery data on US-published games shows, the use of a battle pass mechanic has risen from less than 3% of the top 100 grossing to about 24% today - and it's still growing.
If we look at corresponding data on games published in China, the use of battle passes is even more pronounced - with more than one in three of the top 100 grossing games using this approach.
We see battle passes as perhaps the key design and monetisation trend this year and beyond. We've got a more in-depth look at the use of battle passes that you can read here.
More and more casual games are adding mid-core elements such as guilds
We still tend to think of casual games as simple, shallow titles with broad appeal to gamers and non-gamers alike. But that's to misunderstand a genre where many games now incorporate features and mechanics drawn from other genres. One that we have been seeing more and more of is the use of guilds, as a means of incorporating multiplayer and co-operative elements.
Traditionally, guild mechanics have been a 'must-have' feature in many mid-core genres such as strategy and RPG. Casual games have, however, tended to avoid them, relying on much lighter social elements like high scores and simple gifting and sharing mechanisms. But over the past year, this has clearly started to change, with major titles like Homescapes and Matchington Mansion now including mid-core elements.
Adding guilds to a game is a good way to introduce co-operative tasks, and that's exactly the approach taken in Homescapes. In the screenshots below we can see that players are encouraged to cooperate on specific gameplay tasks in order to receive exclusive in-game rewards, adding a whole new layer of gameplay.
Looking at the US games rankings, there has been a big increase in casual games adding these kinds of social elements. Looking at match-3 games, in particular, the GameRefinery data shows an almost three-fold growth in the popularity of match-3 games that include a guild/co-operative element within the top 100 grossing games.
Maybe AR and location-based gaming isn't the future after all?
Remember when Pokemon GO heralded a whole new genre of AR and location-based games? Sadly, it seems like that game remains an outlier. Apart from Pokemon GO, AR and location-based games have failed to capture the attention of mobile gamers, and this doesn't look like changing any time soon.
Despite the 2019 launch of a new AR title Wizards Unite based on the mega-popular Harry Potter brand, Pokemon GO still accounts for 90% of the genre's revenues. So what does the failure of Wizards Unite tell us about the future of AR and location-based games?
Firstly, our analysis from 2019 of key game features of the leading location-based games (Pokemon GO, Jurassic World Alive and Wizards Unite) showed that PvP and co-operative elements are really important in elevating what is a very simple core gameplay mechanic. 
Both Pokémon GO and Jurassic World Alive have guild mechanics, different kinds of PvP modes, donating items/characters to other players, etc. As we've seen with the huge Pokemon GO events where the appearance of rare Pokemon attracts thousands of players, the social aspect makes the game something special.
Second, both Pokémon Go and Jurassic World Alive have a meta based on collection and completion - finding and collecting every Pokémon or dinosaur is a huge motivator. In Wizards Unite the "foundables" collection meta is not nearly as powerful.
Maybe 2020 will see some new IP appear that challenges Pokemon GO's dominance - but it seems unlikely.
Call of Duty mobile is making FPS games great again
Activision is rightly getting plenty of accolades for delivering an authentic Call of Duty experience on mobile. The game is a fantastic poster-child for how to deliver a fully-featured FPS experience on a small screen. It's for this reason that we think 2020 will see more FPS games doing well, just as Fortnite, PUBG and the other pure Battle Royale games have revitalised the Shooter genre.
That's not to say there are no good FPS games already out there; Critical Ops is a brilliant game with over 50 million downloads to date, and Pixel Gun 3D has been sustaining in top-grossing 200 for years now. But Call of Duty is the first time a blockbuster console/PC FPS game has made the jump to mobile with so much success. Playing the game, it has super-tight gameplay with perhaps the best-in-class mobile shooter controls. It also carries across all the familiar modes, maps and characters from its console big brother. It's amazing how close the mobile version feels like playing CoD on consoles.
As we can see, since its launch CoD on mobile has absolutely dominated the FPS subgenre, accounting for more than 90% of the whole subgenre's revenues on iOS in the US in Q4.
Is blasting the way to go in match-3s now?
The whole world loves match-3 games. But what kind of matching games will we see dominating the charts in 2020? If the data from 2019 is anything to go by, get ready for match-3 games with a blast.
Let me explain. There are four main matching types used in match-3 games - swapping, linking, blasting and shooting. Swapping - where a player swipes to swap coloured icons to complete rows and columns - is still the most used, featuring in games like Candy Crush Saga and Homescapes. But the second most used is blasting, with games including Toon Blast and Lily's Garden taking this approach.
The chart above shows the popularity of these four mechanics. But it's interesting to note that every match 3 game launched in 2019 which has made it into the top 200 grossing charts utilises a blasting mechanic.
Summary
Looking back at some of the emerging design trends from the last year shows how developers are still finding new ways to deepen the engagement with players. The use of battle passes across several different genres is perhaps the biggest, and the fact that it's clearly boosting monetisation means we expect to see more games using it in the year ahead.
It's a shame that location-based gaming and AR look like they will continue to be niche, but Pokemon GO shows us just how special the ingredients need to be to build a monster hit (no pun intended).
And it's exciting to see one of the very biggest console and PC franchises in Call of Duty make such a brilliant transition to mobile. I wouldn't be surprised if we see the big console publishers launch premium IPs on mobile and try to do something similar - perhaps as a way of helping them through the uncertainty of the generation shift we are about to see to new console technology with PS5 and Xbox Series X.
Ad TechAdvertiserAdvertisingAnalyticsAppleARAudienceConsoleDataDeveloperGamingHyper CasualMobileMonetisationPlayersPredictionsstoresTargetingTechnologyUncategorizedUser Acquisition