ironSource debuts new cross-platform mobile cross-promotion solution
by Will Freeman on 2nd Jul 2019 in News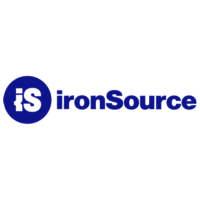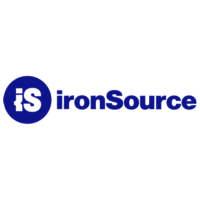 Mobile monetisation and marketing outfit ironSource has launched a new cross-platform solution that enables mobile developers to manage cross promotion campaigns while utilising a suite of ad network capabilities.
Available to those that use the ironSource mediation platform - which TheGamingEconomy has previously covered - the new solution promises to maximise the value of all existing users by driving the adoption of games from across a given developer's catalogue of titles.
According to a statement to the press, the new ironSource technology has been built in response to the notion that those employing a traditional ad network to deliver cross-promotional campaigns can effectively find themselves competing with their own efforts, or paying high rates for players who are essentially existing users. Those networks, says ironSource, can make attribution harder than it needs to be, and in some cases foster marketing to users that have already downloaded the title being promoted.
ironSource's new solution offers developers what is effectively a personal ad network specifically dedicated to cross promotion. That allows studios to set up campaigns which benefit from CPI bidding, dynamic bidding, suppression, attribution and data science, and existing tools like the ironSource ROAS optimiser. Meanwhile, those in monetisation management and similar roles will be able establish dedicated cross promotion instances. Those instances, says the statement, will exist 'within the mediation waterfall which would be optimised like any other network instance'.
"Utilising ironSource's tool to cross promote Kick the Buddy and other titles throughout our game inventory has been a game changer," offered Dmitry Glebenok, CTO of Playgendary. "We've gone from a situation of competing with ourselves and paying commission for our own users to one where we can utilise the full benefits of an ad network for cross promo campaigns. ironSource's tool has given us the ability to treat both our ads and our ad units in a cross promotion with a business mind, backed by numbers".
"Mobile game publishers have long been requesting a solution for managing their cross promotional campaigns at the same degree of sophistication with which they run the rest of their UA activities," added Nimrod Zuta, VP product developer solutions at ironSource. "Optimising cross promotion has been a sticking point for both sides of their business, and our solution is yet another step in bridging the monetisation and user acquisition sides of an app business to create tools which tackle growth from a holistic perspective. Solving the growing challenge of optimising cross promotional activities is continuing in our goal of becoming the growth platform for mobile games."
Ad TechAdvertiserAdvertisingAnalyticsAudienceDeveloperGamingInventoryMobileMonetisationPlayersPublisherTargetingTechnologyUncategorizedUser Acquisition