Google Rolls Out Hypercasual Platform; CD Projekt Now Europe's Second-Largest Game Company
by Will Freeman on 24th Feb 2020 in News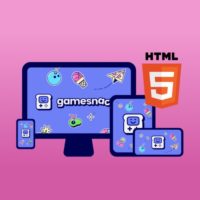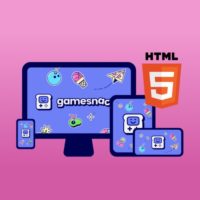 TheGamingEconomy's Daily Digest brings you the prevalent business stories in gaming. In today's news: Google rolls out hypercasual platform for low spec devices and networks; CD Projekt now Europe's second-largest game company; and Oculus making 'significant headway' against HTC's VR effort.
Google rolls out hypercasual platform for low spec devices and networks
Google's experimental tech 'workshop' Area 120 has launched Gamesnacks, a new HTML5-based mobile gaming platform that supports lower-spec phones, as well as networks such as 2G and 3G.
Geared towards fast downloads using mobile data, the platform emphasises hypercasual gaming, and looks to support the 'hundreds of millions' of players who either own low memory handsets, or rely on networks such as 2G and 3G.
Area 120's effort has been focused on quick access and fast loading times for web games on mobile - though the device and network agnostic platform also supports desktop. Google notes that half of mobile web visitors move on if a site, game or similar takes more than three seconds to load, but that a typical web game can take 12 seconds to load on a 1GB RAM device with 3G. The Gamesnack games - made by both Area 120 and external teams - are designed to load in or around the three second window.
It would appear that the Gamesnack platform will be well suited for regions, markets and demographics where mobile is booming, but where access to high-end equipment and cutting edge infrastructure is limited. That may be a significant opportunity for studios keen to serve sectors and regions distinct from the mainstream Western and Eastern markets.
Google has made an open invitation to game makers keen to support or release to the Gamesnacks platform
CD Projekt now Europe's second-largest game company
The Witcher and Cyberpunk 2077 outfit CD Projekt is now Europe's second largest game company, trumped only by the longstanding development and publishing giant Ubisoft.
As reported by Eurogamer, only a month previously the Polish publisher, developer and distributor was valued at USD$6.8bn (£5.2bn), but has now climbed to USD$8bn (£6.1bn). Ubisoft's value, meanwhile, presently stands at USD$9.6bn (£7.4bn).
CD Projeckt - parent organisation of developer CD Projekt Red - has enjoyed a very successful time of late, including the impact of The Witcher Netflix show, the release of The Witcher 3 on Switch, and tremendous hype around the upcoming role-playing game Cyberpunk 2077. Equally, the attention of The Witcher series has seen a sales uptake of the original games.
The company was founded back in 1994, as a legitimate importer of CD-ROM games from the US, spinning out from co-founder Michał Kiciński's less-than-legitimate high school business of selling cracked copies of titles at a time when the Soviet Union's reach allegedly impacted the availability of video games in Poland. The company shifted from distribution into development with the formation of the first CD Projekt studio in 2002.
Oculus making 'significant headway' against HTC's VR effort
A researcher has suggested Facebook-owned Oculus is making "significant headway" in the VR space, especially relative to HTC's interests in the business.
Speaking to GameDaily.biz, IDC research manager Lewis Ward said: "I don't think there's any doubt but that over the past year Oculus' VR business has made significant headway relative to HTC's VR business. Obviously, some parts of the enterprise market are hard to accurately gauge and HTC has focused more on the enterprise space than Oculus in the past couple years, so perhaps HTC's enterprise efforts have quietly paid off in ways that aren't yet apparent, but my general impression is that Oculus in 2019 took a significant step forward overall relative to HTC in VR."
He insights came as the publication considered the fact that HTC has recently revealed three VR headsets - plus one more prototype - on top of the at least five models currently avaiable. And while Oculus shifted 317,000 units through Q4 2019, none of the HTC options charted.
As GameDaily.biz points out, HTC had bet heavily on VR, after moving away from a core focus on mobile. Indeed, though correlation does not always mean causation, HTC's share price has fallen 97% from its 2011 peak; a time previous to the company's efforts with VR and AR.
It may be that HTC is simply gearing up for the predicted AR boom, or considering less high profile enterprise efforts as more likely to deliver long-term gains. A consideration remains, however; complicated hardware landscapes with a wide array of options can confuse rather than engage consumers. And HTC is releasing a lot of different headsets.
APACAppleARAudienceChinaDeveloperGamingGoogleHyper CasualMobilePCPlayablesPublisherResearchTeamsUncategorizedVR