Google Open-Sources Cardboard VR Software
by Will Freeman on 7th Nov 2019 in News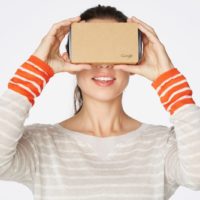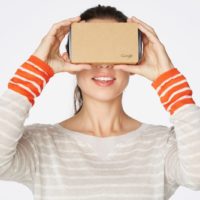 Google has made the software for its Cardborad VR system open-source, with a view to letting third-party developers continue to support the platform and existing apps.
The announcement came via a Google blog post, and is as much and end-point as it is an attempt to breath some more life into the tech giant's VR ecosystem. Google had already dropped it's Daydream VR mobile virtual reality system, and is no longer actively working on the VR SDK development toolset that powers Daydream and Cardboard.
"We're releasing the Cardboard open source project to let the developer community continue to build Cardboard experiences and add support to their apps for an ever increasing diversity of smartphone screen resolutions and configurations," wrote Google's Jeffrey Chen, Product Manager, AR & VR, in the blog post. "We think that an open source model—with additional contributions from us—is the best way for developers to continue to build experiences for Cardboard."
Cardboard emerged as a quietly revolutionary move to counter VR's relative inaccessibility as the current generation of headsets emerged. While the likes of Oculus Rift required a costly headset and powerful PC, Cardboard - in being a cardboard structure with cheap lenses - was cheap enough to give away free, and only required the user to slot in their smartphone, which provided both screen and processing power. Google open sourced the physical product design, letting anyone make and distribute Cardboard headsets, even tweaking or branding the design.
Cardboards were even given away with newspapers, allowing publications to offer 'immersive journalism' experiences in VR, taking readers to representations of newsworthy locations, or even letting them explore captured scenes from developing events.
"We're releasing libraries for developers to build their Cardboard apps for iOS and Android and render VR experiences on Cardboard viewers," Chen clarified. "The open source project provides APIs for head tracking, lens distortion rendering and input handling. We've also included an Android QR code library, so that apps can pair any Cardboard viewer without depending on the Cardboard app."
The news of Google's quieting VR effort - at least with regard to Cardboard and accessible VR - comes shortly after rumours that Apple and Valve are partnering to focus on an AR headset. There is potentially a shift from VR to AR underway, but it is far to early to proclaim that the current generation of VR is behind us. Earlier this year both Facebook and Valve affirmed their commitment to VR, with the former releasing the Oculus Quest headset and the latter starting to sell Valve Index virtual reality hardware.
AppleARDeveloperGamingGoogleHardwareMobilePCPlayersTechnologyUncategorizedVR