Games grew 4% in 2019 to USD$120.1bn (£91.8bn); Razer applies for Digital Full Bank License
by Will Freeman on 3rd Jan 2020 in News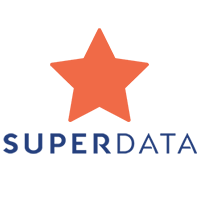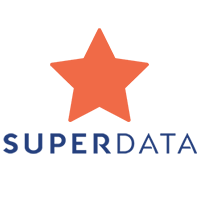 TheGamingEconomy Daily Digest brings you the trending business stories in gaming. In today's edition: Games grew 4% in 2019 to USD$120.1bn (£91.8bn); Razer applies for Digital Full Bank License in Singapore; and Xiaomi set to invest CNY¥50bn (£5.5bn) in AI, 5G and IoT.
Games grew 4% in 2019 to USD$120.1bn (£91.8bn)
Games globally generated USD$120.1bn (£91.8bn) in 2019, marking 3% growth from the previous year.
Strikingly, Fortnite alone accounted for USD$1.8bn (£1.4bn) of the total revenues, assertion its position as a bona fide cultural phenomenon.
The findings come from SuperData's new 2019 Year In Review report, which rounds up data from across the gaming sector.
It was also found that free-to-play spend accounted for around 80% of dollars spent, largely thanks to the health of the mobile space. Long-standing success such as Candy Crush Saga and Honor of Kings were highlighted as significant contributors to the fact that mobile alone claimed 74% of free-to-play revenue through 2019. Free-to-play revenues in 2019 totalled USD$87.1bn (£66.6bn).
Of the $120.1bn (£91.8bn) generated through 2019 across games, USD$64.4bn (£49.2bn) came from mobile, $29.6bn (£22.6bn) from PC and $15.4bn (£11.8bn) from consoles. The remainder was made up from $6.5bn (£5bn) generated by game-related videos, and a further $6.3bn (£4.8bn) from 'XR', which would include a range of VR, AR and related experiences.
Meanwhile, premium  gaming dipped 5% across the year, although SuperData points to 2019 being a relatively fallow year for high profile blockbuster releases as part of the reason for the decline.
Razer applies for Digital Full Bank License in Singapore
Gaming peripherals outfit Razer has allied for a Digital Full Bank License in Singapore, with a view to building a 'global youth bank'.
The move may seem unlikely for a company that built a reputation for making high quality gaming keyboards, mice and other accessories, but Razer has for some time provided e-payment and e-wallet services through its fintech arm. It is also a key player in the esports space, which is still seeing the machinations of its economy and payment systems settle and standardise.
Razer Fintech was established in 2018, and has so far delivered products such as Razer Merchant Services. Now it is keen to establish a Singapore-headquartered digital bank that will integrate lifestyle experiences into a banking platform.
While the Monetary Authority of Singapore is yet to confirm granting of the license, Razer is already developing ambitious plans for the Razer Youth Bank, of which it plans to hold a 60% majority stake. A consortium of strategic partners such as proven entrepreneurs and high profile investors will make up the rest of the equity interest. A number of fintech and commercial partners are also onboard, from airlines to digital security outfits.
"Addressing the unmet financial needs of the large, yet under-served, segment of the population through an innovative digital-first banking platform is a natural extension of our payments business. In preparation for this, we have, over the past year, already set in motion our plans with the appointment of esteemed board of advisers, partnerships with global financial services companies such as Visa and assembling a strong bench of best-in-class strategic and ecosystem partners for the digital bank license application." says Lee Li Meng, chief strategy officer of Razer and CEO of Razer Fintech. "As a truly Singapore homegrown and global tech unicorn, we hope to be able to contribute to the growth of Singapore as a global financial centre to deliver a new-age and clearly differentiated digital banking proposition for Singaporeans and youth and millennials globally."
As well as providing an array of banking services, the platform is being built with young entrepreneurs, start-ups and small businesses in mind. If approved, the Digital Full Bank License will likely be granted in mid-2020.
Xiaomi set to invest CNY¥50bn (£5.5bn) in AI, 5G and IoT
Chinese smartphone company Xiaomi is looking to invest around CNY¥50bn (£5.5bn) in AI, 5G and IoT technologies in the next half-decade, according to Reuters.
"We need to turn our continuous advantage we have in AIoT and intelligent life into absolute victory in intelligent full scene, and completely cement our king status in the smart era," said Xiaomi chief executive Lei Jun in a statement posted on social media.
'AIoT' is an increasingly established acronym that combines reference to AI and the internet of things.
Xiaomi is not a gaming company, of course, and has recently branched out beyond producing mobiles into the likes of smart TVs. However, with such a significant investment Xiaomi could increasingly become an influential force in the vast mobile gaming sector. If the technologies it backs emerge as everyday, it might soon stand as a dominant force in mobile globally.
AnalyticsARChinaConsoleDataesportsGamingHardwareInvestmentPCPlayersTechnologyUncategorizedVideoVR