Kahoot! Raises USD$215m; Unity Launches Game Growth Program
by Mathew Broughton on 14th Oct 2020 in News
TheGamingEconomy's Daily Digest brings you the prevalent business stories in gaming. In today's news: Kahoot raises USD$215m (£165m); Unity launches Game Growth Program; and Vungle acquires AlgoLift.
Kahoot! raises USD$215m
Oslo-based educational gaming company Kahoot! has announced that it has raised NOK1.978bn (USD$215.1m/£165.4m) via a private placement of 43 million shares to SoftBank Group Corp. The investment will be used by the Norwegian firm to continue development on its proprietary platform, as well as supporting its inorganic growth strategy through acquisitions. In its most recent quarterly earnings report, Kahoot! revealed annual revenue growth of 240% to USD$11.6m for Q3 2020, with 1.3 billion participating players and 21 million monthly active accounts. Kahoot! previously raised a combined USD$90m (£69m) in separate share transactions in June, and has now raised USD$363.9m (£279.9m) to-date since it launched in late 2012, including support from Microsoft, Disney, and Northzone.
A press statement released by Kahoot! reads, "Kahoot! is experiencing strong momentum and accelerated adoption as enterprises increasingly seek engaging, trustworthy and user-friendly ways to build corporate culture, educate and interact. At the same time, schools and educators are looking to enhance the learning experience, whether virtually or in the classroom."
At the time of writing, Kahoot! AS (KAHOOT-ME.OL) share price is up 6.76% at NOK60.0 (£5.02), giving it a market cap of NOK24.036bn (£2.01bn)
Unity launches Game Growth Program
Video game technology firm Unity Software has announced the launch of its Game Growth Program, designed to help independent developers of free-to-play mobile titles scale their games in return for a 50/50 share of revenue once spend is recouped. According to details published by Unity, successful applicants to the programme retain full control of their intellectual property and are not tied in to a permanent revenue share agreement. The move marks the latest efforts by Unity to bolster its Operate Solutions, which accounted for the majority (54%) of its revenue last year according to the S-1 filing associated with its recent USD$1.3bn IPO.
Commenting on the launch of the programme, Kulie Shumaker, Unity Vice President of Revenue (Operate Solutions), said, "Great games often go unnoticed, especially within the Indie segment. We believe creators shouldn't choose between their entertainment vision and the tactical execution required to build audiences and make money. Ultimately, the Game Growth Program supports developers in the journey to yield the highest success for their game all while retaining ownership of their company and IP. Our measurement for success is that these participating developers will eventually outgrow the programme because they've built a sustainable business that can stand on its own as a result."
Vungle acquires AlgoLift
Mobile ad network and in-app monetisation platform Vungle has announced the purchase of user acquisition automation platform AlgoLift for an undisclosed sum. According to statements from Vungle, AlgoLift's LTV and optimisation solutions will be integrated with its own platform, while also bolstering its privacy-focused campaign attribution capabilities ahead of the upcoming deprecation of Apples Identifier for Advertisers (IDFA). AlgoLift's current clients include Jam City and Take-Two Interactive Software, alongside non-gaming firms such as Headspace and Digit. The acquisition marks the first for San Fransisco-based Vungle since it was itself acquired by private equity firm Blackstone in July 2019 in an all-cash transaction worth approximately USD$750m (£577m).
Martin Price, Vice President of Product at Vungle, commented, "The combined offering will enable Vungle to deliver machine advanced automation technology and contextual-level targeting recommendations to help global advertisers scale campaigns, improve real-time optimisation and streamline workload. We are looking forward to integrating AlgoLift's technology into our products to offer clients an automated, privacy-centric solution to buy against metrics such as ROAS."
Ad TechAdvertisingDeveloperEMEAIndieInvestmentM&AMobileNorwayPublisher Get the latest news, market analysis, and funding status on Vungle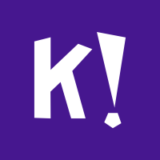 Get the latest news, market analysis, and funding status on Kahoot!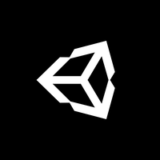 Get the latest news, market analysis, and funding status on Unity Technologies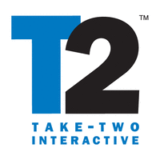 Get the latest news, market analysis, and funding status on Take-Two Interactive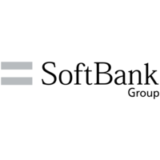 Get the latest news, market analysis, and funding status on SoftBank
Get the latest news, market analysis, and funding status on Jam City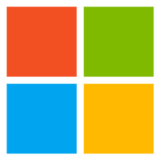 Get the latest news, market analysis, and funding status on Microsoft