Nazara Buys Majority Stake in Paper Boat Apps; tinyBuild Acqui-hires Hello Neighbor Team
by Mathew Broughton on 17th Jul 2020 in News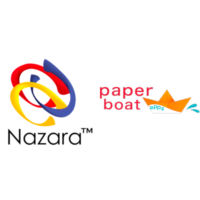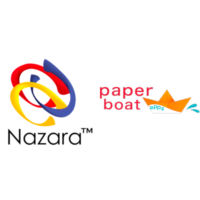 TheGamingEconomy's Daily Digest brings you the prevalent business stories in gaming. In today's news: Nazara buys majority stake in Paper Boat Apps; tinyBuild acqui-hires Hello Neighbor team; and Carbonated raises USD$8.5m (£6.8m).
Nazara buys majority stake in Paper Boat Apps
Mobile games company Nazara Technologies has completed the purchase of a 51% stake in educational game developer Paper Boat Apps, best known for its Kiddopia title, for a total consideration of INR₹830m (£8.80m). Nazara completed the purchase of its fellow Mumbai-based developer by issuing new shares worth INR₹430m (£4.56m), thus valuing the acquired firm at over INR₹1.5bn (£15.9m). The move marks the second such acquisition by Nazara in just over one month, having bought a majority stake in Bangalore-based fantasy sports developer Halaplay in June for an estimated INR₹146m (£1.55m).
In a statement, Nazara Technologies Co-Founder and CEO Anupam Dhanuka commented, "Gamified edtech is the only way to deliver high quality learning to young kids on digital devices. Kiddopia is a perfect example of this overlap between gaming and learning and their popularity amongst parents and kids speaks for itself. Nazara is very happy to add Kiddopia to our portfolio catering to over 100 million monthly active users on our network"
tinyBuild acqui-hires Hello Neighbor team
Washington-based indie developer-publisher tinyBuild has acqui-hired the development team behind stealth horror title Hello Neighbor from Dynamic Pixels, as part of a USD$15m (£12m) investment into the IP. The staff will be relocated to a new subsidiary studio, Eerie Guest Studios, in the city of Hilversum in the Netherlands. Since its launch, Hello Neighbor has generated over 30 million downloads according to tinyBuild, with the franchise having expanded into a successful video series as well as a book division which has generated USD$16m (£13m) in sales.
Speaking to Venturebeat in March this year, tinyBuild CEO Alex Nichiporchik said, "Indie publishing is dead. It stopped being a sustainable business model the minute the number of mid-size publishers exceeded the number of good games being developed. Instead of focusing on one-off publishing deals, it's better to build strong and entertaining brands. That means a large in-house development infrastructure that can support both internal games and external studios."
Carbonated raises USD$8.5m (£6.8m)
California-based competitive game developer Carbonated has announced that it has raised USD$8.5m (£6.8m) in a seed funding round jointly led by Andreessen Horowitz, BITKRAFT Ventures, and Golden Ventures, with additional support from the AH Cultural Leadership Fund and a swathe of angel investors. The funding will be used to further the development of its debut PvP mobile title, MadWorld, as well as its proprietary live-ops platform Carbyne.
In a blog post announcing the funding, Carbonated CEO Travis Boatman wrote, "The reason we started the company was that as folks with busy lives and living rooms, we missed playing hardcore competitive games on console and PC. We realised pretty quickly that we're not the only ones and there's a huge underserved market which continues to grow as younger core gamers age up and enter the workforce, like we did. To reach this market, we're first targeting mobile as it's the ideal platform for people with busy lives."