Nvidia Acquires Arm for USD$40bn; Twitch Adverts Now Available Programmatically
by Mathew Broughton on 14th Sep 2020 in News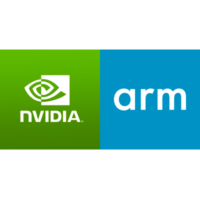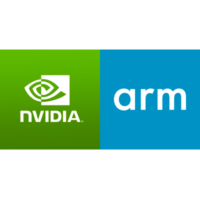 TheGamingEconomy's Daily Digest brings you the prevalent business stories in gaming. In today's news: Nvidia acquires Arm for USD$40bn (£31bn); Twitch adverts now available programmatically; and Anubis Gaming raises USD$300,000 (£234,000).
Nvidia acquires Arm for USD$40bn (£31bn)
Nvidia has announced that it has reached an agreement with SoftBank Group Corp. to acquire Cambridge-based chipmaker Arm for a total consideration of up to USD$40bn (£31bn), consisting of USD$21.5bn (£16.8bn) in common stock, USD$12bn (£9.4bn) in cash, USD$1.5bn (£1.2bn) in issued equity, and up to USD$5bn (£3.9bn) in earn-out payments. Under the terms of the agreement, Arm will operate as a division of Nvidia out of its current headquarters in the United Kingdom, while SoftBank will retain a minority stake of under 10% in the computing firm. The transaction is expected to close within 18 months, subject to regulatory approval from the UK, China, EU, and US.
In a statement, Nvidia CEO Jensen Huang commented, "Simon Segars and his team at Arm have built an extraordinary company that is contributing to nearly every technology market in the world. Uniting NVIDIA's AI computing capabilities with the vast ecosystem of Arm's CPU, we can advance computing from the cloud, smartphones, PCs, self-driving cars and robotics, to edge IoT, and expand AI computing to every corner of the globe. This combination has tremendous benefits for both companies, our customers, and the industry. For Arm's ecosystem, the combination will turbocharge Arm's R&D capacity and expand its IP portfolio with NVIDIA's world-leading GPU and AI technology."
In pre-market trading at the time of writing, Nvidia's (NASDAQ: NVDA) share price is up by 6.87% to USD$520.02 (£406.28). Meanwhile, SoftBank Group Corp. (TYO: 9984) closed up 8.96% at JP¥6,385 (£46.98).
Twitch adverts now available programmatically
Amazon has announced that video and display advertising placements within its Twitch streaming platform are now available to purchase programmatically via Amazon Advertising. The move opens new opportunities for brand marketers looking to connect with Twitch's average daily audience of 17.5 million viewers, as well as marking Amazon's latest escalation of its programmatic ambitions, following the acquisition of Sizmek's ad server and dynamic creative optimisation (DCO) unit in May last year.
An Amazon spokesperson wrote, "We're delighted to share that we are combining Twitch's hard-to-reach and highly engaged audiences with Amazon Advertising's integrated full-funnel advertising offering. Now, advertisers can put customers at the centre of their strategy – meeting them wherever they are in the customer journey. Brands running Amazon Advertising campaigns can address the diverse interests of the Twitch community through Twitch video and display ad products. Advertising on Twitch will now have the added benefit of Amazon Advertising's unique audience insights and measurement for their campaigns."
In further news from Twitch, the streaming platform has announced that leading video game streamer Richard Tyler Blevins, known as Ninja, has signed a multi-year contract to stream exclusively on the platform. Ninja previously streamed solely for Twitch before announcing last year that he was departing to Microsoft-owned rival Mixer in a deal rumoured to be worth USD$20m-USD$30m (£15.6m-£23.4m). However, the Mixer platform has since been shuttered by Microsoft, with user accounts transitioned to Facebook Gaming.
Anubis Gaming raises USD$300,000 (£234,000)
Cairo-based esports organisation Anubis Gaming has secured USD$300,000 (£234,000) in seed funding from an unnamed regional ecommerce group. The latest injection comes shortly after the Egyptian team raised USD$100,000 (£78,100) in a separate seed round which closed last month. To-date, Anubis has raised USD$750,000 (£586,000) since its foundation in 2015.
According to Anubis Founder and Managing Partner Youssef Mohsen, the organisation will use the investment for a number of purposes, including recruitment in playing and coaching staff, and to establish a residential training centre for its team members. Anubis has seen success in the global Crossfire Elite League, claiming fourth place and becoming the only Africa-based team to reach the playoffs, while the group also fields a League of Legends team.
Ad TechAdvertisingEMEAHardwareInvestmentM&AProgrammaticSeedStreaming