CD Projekt Now Most Valuable European Game Company; Amplifier Acquires DESTINYbit
by Mathew Broughton on 20th May 2020 in News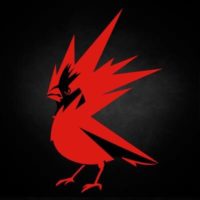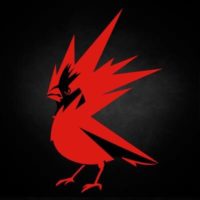 TheGamingEconomy's Daily Digest brings you the prevalent business stories in gaming. In today's news: CD Projekt now most valuable European game company; Amplifier Game Invest acquires DESTINYbit; and AdInMo raises USD$500,000 (£408,000).
CD Projekt now most valuable European game company
Warsaw-based CD Projekt SA is now the most valuable European game company, with its market capitalisation of €8.92bn (£7.97bn) surpassing that of French developer-publisher Ubisoft, which holds a value of €8.12bn (£7.25bn) at the time of writing. The Polish firm is best known for the development and distribution of The Witcher video game franchise, its Cyberpunk 2077 title due for release in September this year, along with its retail platform GOG.com.
CD Projekt has seen extensive growth in its share value over the past few months, having increased its market cap by approximately £1.77bn since February this year, when it became the second-most valuable video games firm in the region. As of December 2019, CD Projekt had posted a return of 21,000% since the close of 2009, representing the most significant gains recorded in the Stoxx Europe 600 Index during this period.
Amplifier Game Invest acquires DESTINYbit
Embracer Group subsidiary Amplifier Game Invest has announced that it will fully acquire Italian developer DESTINYbit for an undisclosed sum. The Ravenna-based studio is due to release its dice-based survival title Dice Legacy on PC later this year, which was produced by its four-strong team of developers. The acquisition marks the first expansion by Amplifier Game Invest outside of North America and Scandinavia, with DESTINYbit becoming the tenth studio managed by the group, with stablemates including C77 Entertainment, River End Games, Palindrome Interactive, and Kavalri Games.
In a statement, DESTINYbit CEO and Founder Gian Paolo Vernocchi said, "The approach that Amplifier has to investments is truly one of a kind and we're honored to become part of such an incredible family. We bring a strong and unique vision to the table and we're extremely grateful to have found a partner that believes in it. We also believe this represents an important moment for the Italian development scene and we'll do our best to carry our flag."
AdInMo raises USD$500,000 (£408,000)
In-game programmatic advertising platform AdInMo has raised USD$500,000 (£408,000) in a funding round led by Techstart Ventures, which previously supported games services firm ChilliConnect prior to its acquisition by Unity Technologies in 2019. The investment will purportedly be used to expand functionality on the AdInMo platform, along with staff recruitment. The Edinburgh-based firm has also announced that it has hired Chris Wright as CTO, with Wright co-founding and previously holding the same role at analytics firm deltaDNA, which was also acquired by Unity Technologies in September 2019.
Mark Hogarth, Techstart Ventures Partner, commented on the funding, "Kristan [Rivers] and his team at AdInMo have developed an in-game advertising platform that enables brands to access an incredibly broad demographic at scale. AdInMo's approach allows developers to monetise games without impacting the players' experience. This is why Techstart was delighted to lead this seed round and we look forward to supporting AdInMo as it brings this exciting solution to the world's most innovative advertisers, publishers and developers."
AdvertisingDeveloperEMEAInvestmentM&AProgrammaticPublisherRetail