Sumo Group Welcomes New Chairman, Posts Half-Year Financials; Sony Selling Hardware and Games Direct to Consumer
by Will Freeman on 26th Sep 2019 in News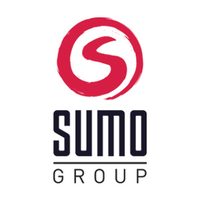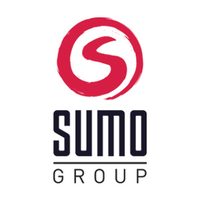 TheGamingEconomy Daily Digest brings you the trending business stories in gaming. In today's edition: Sumo Group Welcomes New Chairman, Posts Half-Year Profits; Sony Selling Hardware and Games Direct to Consumer; Improbable Acquires The Multiplayer Guys.
Sumo Group Welcomes New Chairman, Posts Half-Year Profits
The Sumo Group has named game industry veteran Ian Livingstone as its new chairman, while reporting healthy pre-tax profits in its its H1 2019 financials.
Headquartered in Sheffield, the Sumo Group has studios under its Sumo Digital banner located across the UK and globally, as well as owning acquired teams and visual design services outfit Atomhawk.
The interim results published highlight a pre-tax profit of £1.3m for the six-month period leading up to June 31st. Reported revenue for the period totalled £20.8m, contrasted to £19.3m for the equivalent period the previous year.
Last year Sumo had posted a pre-tax loss of £2.1m for H1 2018.
Sumo Group has been expanding significantly in recent years, making acquisitions and opening a new studio in Leamington Spa. The company also increased its headcount by 15% to 679 in the first six months of 2019.
"H1 19 has been another successful six months for Sumo Group," said Carl Cavers, CEO of Sumo Group. "We have grown the business and delivered financial results in line with our expectations. Our market remains buoyant and we are seeing many exciting opportunities.
"We love to make great games. This is our primary motivation and we are very pleased with the games in our current development pipeline and with the new client partnerships we are building. The Group's business model is developing in a way which allows us to capitalise on our flourishing own-IP capabilities, whilst maintaining an appropriate risk profile. Sumo Group has exceptional people and I am very grateful to the whole team for the passion and dedication they continue to demonstrate."
Sony Selling Hardware and Games Direct to Consumer
Sony has started selling PlayStation hardware, accessories and games direct to the consumer in the US.
There is no word yet on any move to expand the service beyond the US. Sales will take place directly through Sony's own PlayStation website.
"This site not only provides our fans in the US with the option to purchase these items directly from PlayStation, but is also intended to help gift givers easily find the right product for their friends or family," wrote Steven Turvey, SVP head of North American business operations, at Sony Interactive Entertainment, in an official blog post. "Fans will find that prices on the new store align with those found at other retailers."
Traditionally consoles are sold by third-party retailers, be they brick-and-mortar or online. Some may see Sony's move as offering competition to such retailers, though it can equally be understood as offering consumers more options with regard to securing gaming hardware and goods.
Improbable Acquires The Multiplayer Guys
UK game tech company Improbable has acquired fellow British outfit The Multiplayer Guys, which offers multiplayer services and back-end solutions for game makers.
Improbable's existing focus centres around SpatialOS, a solution that harnesses the cloud to let developers build and maintain dynamic, complex and persistent online virtual worlds that can host numerous simultaneous players. While the Multiplayer Guys' outsourcing offering - fully scale-able server/client architecture, synchronous and asynchronous peer-to-peer networking, live operations and related services - compliments Improbable's technology neatly, the former will continue to function as an independent entity,
"Improbable's goal is to pioneer and practice new, better ways to approach multiplayer game development using next-generation tools like SpatialOS," asserted Herman Narula, CEO and co-founder of Improbable. "But multiplayer development has many challenges, and by expanding the services that we offer we can help more developers to achieve greater results with their multiplayer games.
"The Multiplayer Guys have shown their ability to help studios large and small deliver better multiplayer experiences faster. We're delighted to add The Multiplayer Guys' skill and experience to the services we offer."
The Multiplayer Guys was founded in 2018, and presently employs around 60 staff.
The sum invested in acquiring The Multiplayer Guys has not been disclosed.
Cloud gamingCreativeDeveloperGamingInvestmentM&APublisherRetailTechnologyUncategorized