Miniclip to Acquire Ilyon Games; New Switch Console Rumoured for Mid-2020
by Mathew Broughton on 7th Jan 2020 in News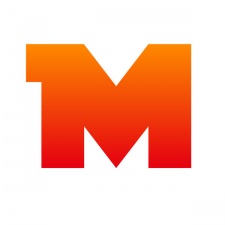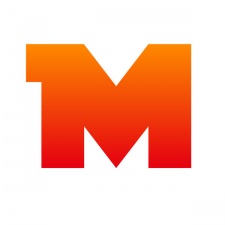 TheGamingEconomy Daily Digest brings you the trending business stories in gaming. In today's edition: Miniclip to acquire Ilyon Games; new Switch console rumoured for mid-2020; and Tencent invests in Platinum Games.
Miniclip to acquire Ilyon Games
Tencent-owned Miniclip has reached an agreement to acquire Israeli mobile game developer Ilyon Dynamics Ltd. for a total consideration of USD$100m (£76.2m), according to sources speaking to The Marker. Ilyon, founded in 2013, is best known for developing free-to-play casual titles such as Power Pop Bubbles, Bubble Shooter, and most-recently Hexa Jigsaw Puzzle. According to Sensor Tower data, the firm realised total revenue of USD$1.5m (£1.1m) from its app portfolio during December 2019.
If confirmed, the deal would mark the second acquisition by Miniclip in less than a year, having purchased casual mobile multiplayer developer Masomo for an undisclosed sum in February 2019. The Neuchâtel, Switzerland-based firm has also been active in startup investment rounds, most notably contributing to a USD$3.85m (£2.93m) funding round for social video app Bunch.
New Switch console rumoured for mid-2020
Nintendo is planning to release a new version of the Switch console for mid-2020, with volume production set to commence during the first quarter of the year, according to upstream supply chain sources speaking to DIGITIMES.
While details on the console are scarce, it is thought that the new model will be fitted with a more powerful CPU and a magnesium alloy body, which would corroborate suggestions that Nintendo is due to release a "Switch Pro" edition of the console. Despite opening week sales figures in Japan falling below market expectations, expectations that Nintendo would continue to diversify its Switch offerings were bolstered by impressive sales for the simplified Switch Lite console, which shifted 1.95 million units globally during its first two weeks of release.
Tencent invests in Platinum Games
Japanese developer Platinum Games has announced a capital investment from Tencent to purportedly support its self-publishing efforts and to facilitate global expansion. While the exact terms of the funding has not been disclosed, the resultant partnership will not immediately affect the established corporate structure of the Osaka-based firm. The latest investment highlights Tencent's drive to expand its presence outside of China shows little sign of abating, with similar non-majority holdings purchased from firms last year such as Funcom.
In a statement, Kenichi Sato, president of Platinum Games, said, "This partnership has no effect on the independence of our company, and we will continue operations under our current corporate structure. We hope to use this capital to strengthen our foundation as a business and expand from game development into exploring self-publishing. We also hope that this partnership can give us a wider global perspective, while still creating high quality games that stay true to our name."