EG7 to Acquire Piranha Games; AppsFlyer Extends Series D to USD$225m+
by Mathew Broughton on 25th Nov 2020 in News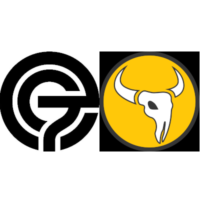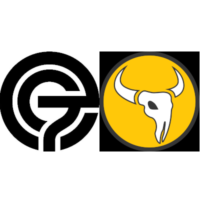 TheGamingEconomy's Daily Digest brings you the prevalent business stories in gaming. In today's news: EG7 to acquire Piranha Games; AppsFlyer extends Series D to USD$225m+; and Keywords Studios boosts marketing capabilities with g-Net Media purchase.
EG7 to acquire Piranha Games
Stockholm-based video games holding group Enad Global 7 AB (EG7) has announced that it has signed an agreement to acquire Canadian PC and console developer Piranha Games for an initial consideration of CAD$31.4 (£18.0m), of which CAD$20.9m (£12.0m) is in cash and the remainder in newly issued share capital at an EBITDA multiple of 3.7x, plus an additional earn-out consideration of up to CAD$63.4m (£36.4m) payable by the close of 2025. Piranha Games, which operates out of Vancouver, is best known for its recent work on the MechWarrior series and generated net sales of CAD$22.7m (£13.0m) over the 12 month period ending 30th September 2020. The transaction is expected to close in the first quarter of 2021, at which point Piranha Games will continue to operate as an independent studio within the group.
Along with the acquisition, EG7 has announced its interim financial results for the three-month period ended 30th September 2020, revealing year-on-year net revenue growth of 21% to SEK80.5m (£7.02m). During the quarter, the group released a range of new titles which drove the climb in revenue, namely Radical Rabbit Stew; No Straight Roads; and Descenders. Moreover, during the quarter EG7 announced the purchase of another Canadian studio, Big Blue Bubble, for CAD$16m (£9.2m), as well as completing a share issuance of SEK429m (£37.4m).
At the time of writing, Enad Global 7 AB (EG7.ST) share price is trading at SEK79.80 (£6.96), a decline of 3.39% from the previous close.
AppsFlyer extends Series D to USD$225m+
Mobile and in-game advertising attribution platform AppsFlyer has announced that it has extended its Series D funding round from the USD$210m (£157m) disclosed in January this year, led by General Atlantic, to in excess of USD$225m (£169m). The extension was provided by Salesforce Ventures and will be used to support recruitment and technical development of the platform as the mobile advertising landscape gears up for the deprecation of Apple's Identifier for Advertisers (IDFA) from January 2021. According to statements released by the San Fransisco-based firm, AppsFlyer has now raised over USD$300m (£225m) to-date, and generates over USD$200m (£150m) in annual recurring revenue.
Oren Kaniel, AppsFlyer CEO and Co-Founder, commented, "We're incredibly excited to deepen our integration with Salesforce and Salesforce Ventures, as we take another step towards ensuring that marketers, app developers, and the entire ecosystem is armed with the best marketing tech stack for the challenges of tomorrow. The secret sauce for our success over the last nine years has been prioritising our customers and their end-users, putting them at the centre of every decision we make. We've earned the unwavering trust and confidence of the market by enabling app developers to not only delight the end-user with a seamless user experience, but to also protect their data security and privacy."
Keywords Studios boosts marketing capabilities with g-Net Media purchase
Dublin-based video game services provider Keywords Studios has entered into an agreement to acquire creative and marketing services vendor g-Net Media for an initial fee of USD$14.4m (£10.8m) in cash and USD$3.6m (£2.7m) in newly-issued shares at an EBITDA multiple of 8.18x, followed by a maximum performance-tied earn-out consideration of USD$14m (£10m) payable within two years of the acquisition close. Los Angeles-based gNet generated revenue of USD$16.3m (£12.2m) through the 12 months ended 31st May 2020 and has previously worked with firms such as Bethesda; Bungie; Microsoft; and Netflix. The acquisition continues an active period in the M&A market for Keywords since it raised £100m for company purchases in May, having bought Coconut Lizard for £1.5m in June; Maverick Media for £2.7m in August; and Heavy Iron Studios for £3.5m in September.
In a statement, Keywords Studios CEO Andrew Day commented, "It's a great pleasure to welcome the g-Net team into the Keywords family. This represents a significant milestone as we continue to build our marketing service business to become the first truly global, video game specialised marketing services company. With its well established position as a valued partner to some of the biggest names in video games, and from its home in Hollywood, g-Net brings the number of Keywords specialist marketing studios to seven. Combined, Keywords' annual marketing services revenues are now over €35m (£31m) with more than 180 people employed globally. We look forward to working with the wonderful team at g-Net as we continue to grow and invest in this important area of our business."
Ad TechAdvertisingConsoleDeveloperM&AMarketingMobilePC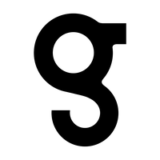 Get the latest news, market analysis, and funding status on g-Net Media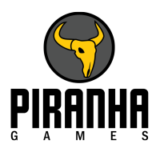 Get the latest news, market analysis, and funding status on Piranha Games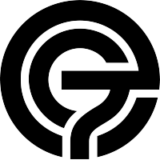 Get the latest news, market analysis, and funding status on Enad Global 7 (EG7)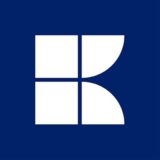 Get the latest news, market analysis, and funding status on Keywords Studios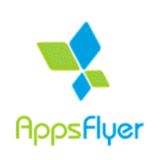 Get the latest news, market analysis, and funding status on AppsFlyer