Holiday News Roundup: ft. Moon Active; Liftoff; Stillfront Group; et al.
by Mathew Broughton on 31st Dec 2020 in News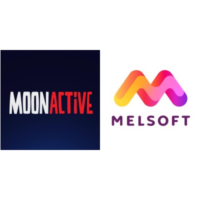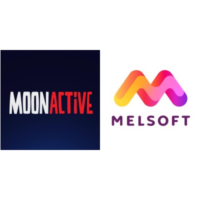 As we move into 2021 with high hopes for a more healthy year globally, TheGamingEconomy summarises the most significant video game business news stories from the past two weeks. In this digest: Moon Active acquires Melsoft; Liftoff receives USD$400m (£294m) Blackstone investment; Stillfront Group in dual Sandbox and Super Free Games acquisition; Nordisk Games secures 40% share in MercurySteam; Koei Tecmo in 65,000 account breach; and CMGE denies Bytedance stake interest.
Moon Active acquires Melsoft
Tel Aviv-based mobile studio Moon Active has acquired Belarusian casual game developer Melsoft. While the exact financial terms have not been disclosed, it is thought that the transaction is in a nine-figure range, with the Minsk-based acquiree generating in excess of USD$160m (£118m) in sales over the course of the previous 12 months. Melsoft boasts an employee base of approximately 240 staff and is best-known for its range of mobile resource-based titles, which include Family Island and MyCafe.
Further acquisitions have been hinted at by Moon Active CEO Samuel Albin, writing to VentureBeat, "Moon Active will continue to develop games with the highest production value for our users and at the same time add the best and most talented teams to the Moon Active family through strategic acquisitions. We were searching for a company that has the right products and at the same time shares our culture and values that will allow us to grow together in synergy. We were fortunate enough to have finally found Melsoft and are proud that they chose us to be their partners."
Liftoff receives USD$400m (£294m) Blackstone investment
California-based mobile marketing optimisation platform Liftoff is set to receive approximately USD$400m (£294m) in investment from private equity investment firm Blackstone. The precise terms have not been disclosed, however it has been confirmed that New York-based Blackstone will hold a majority stake in Liftoff following the expected closure of the transaction in Q1 2021.
The financing marks the latest in a series of forays into the mobile and game advertising technology landscape by Blackstone, following its acquisitions of Ukrainian developer Murka in March 2019, and performance marketing platform Vungle in July last year for USD$750m (£552m), which in turn then purchased UA optimisation provider AlgoLift in October.
Stillfront Group in dual Sandbox and Super Free Games acquisition
Swedish mobile game holding company Stillfront Group has announced the dual acquisition of Sandbox Interactive and Super Free Games for a combined initial outlay of approximately USD$310m (£228m). Berlin-based MMORPG developer Sandbox Interactive has been snapped up for an initial consideration of €130m (£118m) in cash and newly-issued share capital, followed by an earn-out payment equivalent to 1x EBIT for the financial years 2021-2024. Sandbox has reportedly generated EBITDA of €5.2m from January-September 2020, giving an upfront purchasing multiple of 18.8x, and marks an expansion into MMORPG and PC gaming by Stillfront.
Meanwhile, San Fransisco-based casual and social game developer Super Free Games (formerly known as Super Lucky Casino) has been bought for an initial USD$150m (£110m_, representing a 12.9x EBITDA multiple, also in cash and newly-issued share capital. This is set to be followed by earn-out payments of a maximum 2x EBITDA following each of the financial years up until 2024. Super Free's expertise in word games and strong scalability outside of the US have been cited as driving the acquisition. The two acquisitions complete a rampant M&A drive by Stillfront Group through 2020, having bought KIXEYE in August 2019 for USD$90m (£66m); Storm8 in January this year for USD$300m (£221m); Candywriter in April for USD$74.4m (£54.9m); and Nanobit in September for USD$148m (£109m).
Nordisk Games secures 40% share in MercurySteam
Danish studio Nordisk Games has announced that it has acquired a 40% stake in Madrid-based PC and console developer MercurySteam, best known for its CastleVania: Lords of Shadow series and Metroid: Samus Returns, for an undisclosed sum. The investment marks the eighth by the Egmont media group-owned body, and the first outside of the Nordic region.
In a statement, Martin Walfisz, Senior Partner at Nordisk Games, commented, "After meeting the founders and team at MercurySteam we immediately recognized their fantastic talent and creativity at work. The studio is undoubtedly one of the premier PC and console game developers in Europe, and we're very proud of having the company join our portfolio. MercurySteam's track record speaks for itself, and the games they now have in development are extremely promising and exciting."
Koei Tecmo in 65,000 account breach
Koei Tecmo has temporarily closed down its US and European websites and forums in response to a cyberattack which is believed to have compromised approximately 65,000 accounts. Details such as email addresses, dates of birth, and passwords, are believed to have been accessed in the Christmas Day attack, however payment card details are not thought to have been breached.
The cyberattack is the third such breach to affect a Japanese gaming mainstay in the last seven months of 2020. In June, an estimated 3,000 Nintendo Network ID (NNID) accounts were thought to have been compromised in a "credential stuffing" attack. Subsequently in November, Capcom was hit by a major breach in which an estimated 1TB of sensitive consumer and corporate data was leaked.
CMGE denies Bytedance stake interest
Chinese mobile game publisher CMGE Technology Group Ltd has denied reports that Tik Tok parent company Bytedance is set to acquire over a quarter of the firm. According to a report initially published in Reuters, Bytedance is exploring the purchase of the 27.6% stake in CMGE currently held by Fairview Ridge Investment Ltd, currently the largest shareholder in the Guangzhou-based company, for around USD$275m (£202m).
Though the move was swiftly denied by both CMGE and Bytedance, the suggestion that the latter is looking to invest heavily in gaming is further indication of its increasing focus on the video games sector. In recent months, the social technology company has launched divisions focusing on a wide spectrum of gaming, including Pixmain (mobile, PC, and console); Danjuan (mobile puzzle and side-scroller); Pixdance and Nuverse (midcore and hardcore titles); and Ohayoo (free-to-play casual).