Embracer Group in USD$2.39bn Acquisition Haul; Nexters to go Public via SPAC
by Mathew Broughton on 3rd Feb 2021 in News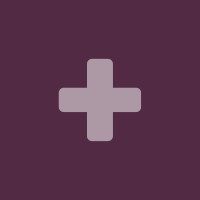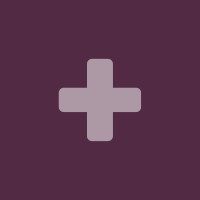 TheGamingEconomy's Daily Digest brings you the prevalent business stories in gaming. In today's news: Embracer Group in USD$2.59bn (£1.89bn) acquisition haul; Nexters to go public via SPAC; and Anzu.io raises USD$9m (£6.6m).
Embracer Group in USD$2.59bn (£1.89bn) acquisition haul
Embracer Group has announced the acquisition of three companies, namely Borderlands developer Gearbox Entertainment; mobile studio Easybrain; and independent developer-publisher Aspyr Media, for a maximum total consideration of USD$2.593bn (£1.897bn). Firstly, Texas-based Gearbox Entertainment was secured for an initial purchase price of USD$363m (£265m) paid roughly equally in cash and newly issued shares, followed by a maximum earn-out consideration of USD$1.015bn (£742m), with the full amount payable within six years providing the studio accumulates USD$1.3bn in adjusted EBITDA over the period. Following the acquisition, Gearbox and its 550 employees will operate as an independent operating group under the Embracer Group umbrella, potentially acquiring further companies in the North American region under its marque.
Secondly, Embracer Group reached an agreement to purchase Cyprus-based mobile developer Easybrain for an initial consideration of USD$640m, followed by a maximum earn-out consideration of USD$125m, again payable within six years. Easybrain specialises in puzzle and logic titles monetised via advertising, including Sudoku.com; with the acquisition announcement referencing its in-house proprietary data platform. The studio, headquartered in Limassol, generated an estimated EBIT of USD$70m from revenue of USD$210m over the 2020 calendar year.
Finally, Austin-based Aspyr Media is set to be bought out for an initial sum of USD$100m, followed by an annual earn-out consideration up to a combined USD$350m subject to the firm's financial performance over a seven-year period. According to statements from Embracer Group, Aspyr is currently working on a game development project budgeted at USD$70m, while the 200-strong firm is perhaps best known for porting titles in 2K Games' Sid Meier's Civilization series. Through 2020, Aspyr generated approximately USD$40.6m in revenue, from which it garnered USD$11.4m in operational EBIT.
Nexters to go public via SPAC
Following yesterday's news that PlayStudios is to list publicly via a special purpose acquisition company (SPAC) merger, Cyprus-based mobile studio Nexters has announced it will go public on the Nasdaq Global Select Market in a combination with the Kismet Acquisition One Corp. vehicle. The transaction values the Russian-owned outfit at USD$1.9bn, representing an EBITDA multiple of 13.8x on projected 2021 figures, and will leave the combined firm with an additional USD$150m cash for general corporate purposes and further acquisitions. Nexters is best known for its mid-core title Hero Wars and generated USD$318m in net bookings in 2020. Executives are targeting the consolidation of the Russian-speaking market, along with an expansion into APAC territories.
"The gaming industry is in the midst of a dramatic transformation and has seen exponential growth in recent years, which only accelerated as more people turned to gaming amid the pandemic," comments Ivan Tavrin, Chairman and CEO of Kismet Acquisition One Corp., "Nexters' founders and management have not only introduced one of the most popular games in the mobile gaming market, but also showed impressive growth in revenue and profitability from Day One. Gaming is a truly global market, and taking this amazing company public positions it to become a consolidation platform for other gaming franchises and studios all around the world."
Anzu.io raises USD$9m (£6.6m)
Tel Aviv-based in-game advertising platform Anzu.io has announced that it has secured USD$9m in venture funding, which will be primarily used to support the commercial growth of the company alongside its planned expansion to international markets including the US, Singapore, and China. The round was co-led by BITKRAFT Ventures and HBSE, with additional support from WPP; Sony Innovation Fund; Alumni Ventures Group; Gaingels; The Chicago Cubs; Goal Ventures; Marc Merrill (Riot Games); and Dylan Collins (SuperAwesome).
Jens Hilgers, Founding General Partner at BITKRAFT, commented, "Since our initial investment, the Anzu team has built the most sophisticated platform to deliver blended in-game advertisement at scale in the higher-end games segment. The impressive line up of game integrations combined with brands executing unique campaigns on the platform has validated Anzu's market position and technology. We are proud to invest alongside this stellar group of co-investors and look forward to seeing the Anzu team continue to redefine in-game advertisement."
Ad TechAdvertisingConsoleDeveloperInvestmentIPO & Public OfferingM&AMobilePCPublisherVenture Round
Get the latest news, market analysis, and funding status on Gearbox Software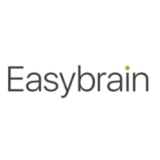 Get the latest news, market analysis, and funding status on Easybrain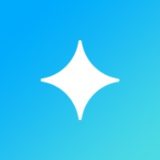 Get the latest news, market analysis, and funding status on Aspyr Media
Get the latest news, market analysis, and funding status on Embracer Group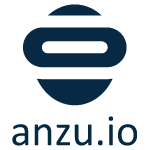 Get the latest news, market analysis, and funding status on Anzu.io