Saudi Crown Prince to Become Largest SNK Shareholder; 2UP Receives USD$2.8m
by Mathew Broughton on 26th Nov 2020 in News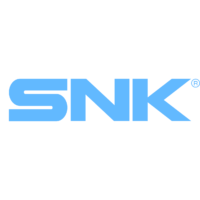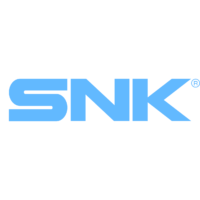 TheGamingEconomy's Daily Digest brings you the prevalent business stories in gaming. In today's news: Saudi Crown Prince leads to become largest SNK shareholder; 2UP receives USD$2.8m (£2.1m) from Supercell; and CD Projekt net profit climbs by 57%.
Saudi Crown Prince to become largest SNK shareholder
Saudi Crown Prince Mohamed bin Salman is set to become the leading shareholder in publicly-listed South Korean software and hardware developer SNK Corporation through the Electronic Gaming Development Company (EGDC) firm held by the Mohamed bin Salman bin Abdulaziz Al-Saud (MiSK) Foundation, according to a report published in South Korean publication Bloter. The report claims that EGDC has signed a stock transfer agreement with the studio which will see it acquire 33% of SNK's outstanding share capital through mixture of treasury shares and a block owned by the current leading shareholder on 12th January 2021, for a sum in excess of ₩207bn (£139.9m). The suggested share purchase follows the signing of a corporate agreement between SNK and Saudi firm Manga Productions at the MiSK Global Forum event in 2017.
While the move may be seen as a boost to the Middle Eastern video games industry, which has been growing at CAGR of 25% year-over-year according to recently-launched studio Sandsoft Games, the direct involvement of the Saudi crown prince is controversial given the country's human rights record and allegations directly implicating the Crown Prince in the killing of journalist Jamal Khashoggi in 2018. In July, Riot Games terminated a partnership with Saudi Arabian city building project Neom following a backlash from gamers as well as staff over the move.
Update (08:30 GMT, 27/11/2020): A notice filed through the South Korean DART public information system has confirmed that EGDC will be acquiring a total of 6,065,798 shares from current leading shareholder Zuikaku Co., Ltd. for a total of ₩207.346bn (£140.134m), taking EGDC's ownership share in SNK to 33.3%.
Update (12:25 GMT, 27/11/2020): A statement published by MiSK has revealed that EGDC will be acquiring a further 17.7% ownership stake in SNK at an undisclosed date, giving it majority (51%) control of the company.
2UP receives USD$2.8m (£2.1m) from Supercell
2UP Games, a start-up studio focusing on the development of co-operative mobile titles, has received USD$2.8m (£2.1m) in corporate funding by Tencent-owned Supercell. The new development house is headquartered in New Zealand, though offers positions on a work-from-home basis, and was founded by Joe Raeburn (formerly Space Ape Games) and Tim Knauf (formerly Launching Pad Games and Magic Leap). The investment from Supercell is set to be used for recruitment and for development on 2UP's unannounced debut title.
Jaako Haarias, Developer Relations Lead at Supercell, commented, "It's a privilege to be supporting 2UP Games on their mission to bring players across the world together around co-op gaming. We couldn't imagine anyone better suited for the task than people as experienced as Joe and Tim. Everything we've done at Supercell has shown that the ability to cooperate in games excites and engages players like nothing else, and is a key ingredient to building games for the ages. With 2UP Games, we're also excited about our first investment in New Zealand, both for the creative hub that it is, and as testament to how games and game development are a force for unity – regardless of physical distance."
CD Projekt net profit climbs by 57%
CD Projekt has released its financial results for the quarter ended 30th September 2020, revealing a 13% year-over-year increase in revenue to zł104.52m (£20.84m) driven by the continued strength of its The Witcher 3 title and a ~25% increase in sales for its GOG retail platform. From this, the Polish developer-publisher generated a consolidated net profit of zł23.24m (£4.64m), an increase of 57% from Q3 2019. CD Projekt is set to release its highly anticipated Cyberpunk 2077 title in Q4, after three separate delays and controversially imposing crunch working conditions on its employees, despite previous assertions that it would not do so.
In a statement, Adam Kiciński, CEO of CD Projekt, wrote, "Over the past weeks we've been observing ever greater interest in our newest game, as attested to by the increasing viewership of Night City Wire broadcasts and other Cyberpunk-related content. The final trailer of the game was viewed nearly 23 million times in the three days following its release. And that's not all - the apex of the promotional campaign is scheduled for the first days of December."
ConsoleCorporate RoundDeveloperFinancial ResultsInvestmentMobilePCPost-IPOPublisher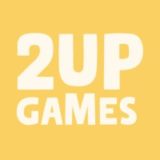 Get the latest news, market analysis, and funding status on 2UP Games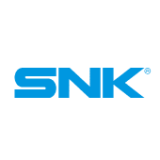 Get the latest news, market analysis, and funding status on SNK Corporation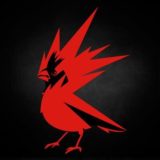 Get the latest news, market analysis, and funding status on CD Projekt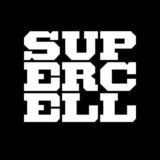 Get the latest news, market analysis, and funding status on Supercell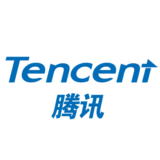 Get the latest news, market analysis, and funding status on Tencent Holdings