Tencent Gaming Revenue Increases; Bethesda Absorbs Human Head Studios
by Mathew Broughton on 14th Nov 2019 in News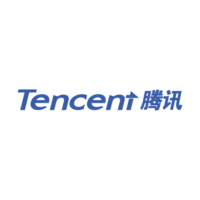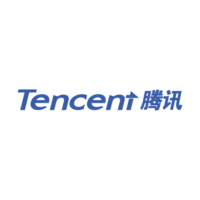 TheGamingEconomy Daily Digest brings you the trending business stories in gaming. In today's edition: Tencent gaming revenue increases; Bethesda absorbs Human Head Studios; and John Carmack to step down as Oculus CTO.
Tencent gaming revenue increases
Tencent has released its financial results for the third quarter of 2019, with total revenue increasing by 21% year-on-year and 9% quarter-on-quarter to reach CN¥97.24bn (£10.78bn). A strong performance from the company's smartphone gaming division, including the release of Call of Duty Mobile, has been cited as a factor behind the uplift in sales, with mobile revenue up 25% year-on-year to CN¥24.3bn (£2.69bn). However PC gaming revenue decreased by 7% to CN¥11.5bn (£1.28bn), which has been attributed to a decrease in subscribers for the Dungeon & Fighter (DNF) title developed by Nexon following its 11th anniversary content update. While total revenue increased, operating profit fell by 7% to CN¥25.8bn (£2.86bn), with the company's stock price falling by 2.32% to HKD319.8 (£31.79) per share at the time of publication.
Following the release of guidelines from the Chinese State Administration of Press and Publications limiting the amount of time and money minors can spend on gaming, Tencent does not predict that their turnover will be significantly affected. A statement in the company highlights reads, "We have proactively implemented our Healthy Gameplay System since 2017 and upgraded it last year, in order to foster balanced game playing habits among younger players. As a result, we believe the recent regulations that limit younger players' game play will have limited additional impact to our business."
Recent signals of intent by Tencent officials to expand their presence outside of its home market were corroborated in the following statement in the firm's strategic highlights: "We have made encouraging progress toward globalising our activities, particularly for online games, where we created, published and/or operated some of the most popular mobile games outside China, such as PUBG MOBILE and Call of Duty Mobile; international markets contributed a teens percentage of our games revenue in the quarter."
Bethesda absorbs Human Head Studios
Having released RUNE II on November 12th, developer Human Head Studios has announced that it will be closing and forming a new subsidiary studio of Bethesda Softworks, dubbed Roundhouse Studios. "Economic realities" have been cited as the reason for closing the Madison, Wisconsin-based studio, which has been operating since 1997 and is best known for developing the original Prey title, with publishing rights to that title having been previously purchased by Bethesda. While not technically an acquisition, all Human Head employees have been offered new positions at Roundhouse, which will continue to be based in Madison.
Following the announcement, RUNE II publisher Ragnarok released a statement on the title's dedicated forum revealing that their executives had minimal prior knowledge of Human Head's shuttering. The release reads, "This is shocking news to us, as there are several entities working on RUNE II – we found out about this news when you did. Human Head had a longstanding agreement with RUNE II's publisher, Ragnarok Games, LLC, to provide ongoing support for the game. We are working quickly to resolve any current technical issues while we build the team that will execute the exciting planned future of RUNE II's post-launch content strategy. We appreciate your patience and understanding while we work through any launch issues."
John Carmack to step down as Oculus CTO
John Carmack, CTO of Oculus, has announced via Facebook that he will be stepping down from his position by the close of this week and will be moving to a consulting role. The industry veteran, who was instrumental in pioneering graphical techniques used in gaming including adaptive tile refresh, ray casting and binary space partitioning, will be focusing his efforts on developing artificial general intelligence (AGI) technologies, alongside his consulting work with Oculus.
At this stage it is unclear whether Oculus will hire a full-time replacement for Carmack, who has been in the position since 2013. Since being acquired by Facebook in 2014 the company has seen a high rate of c-level turnover, with five out of six of the firm's founding members having left by August this year.