Activision Blizzard Revenue Surges by 52%; Stillfront Group Acquires Everguild
by Mathew Broughton on 30th Oct 2020 in News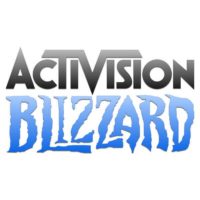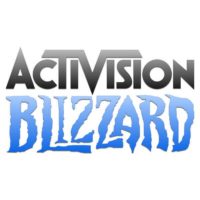 TheGamingEconomy's Daily Digest brings you the prevalent business stories in gaming. In today's news: Activision Blizzard revenue surges by 52%; Stillfront Group acquires Everguild; and Gfinity exploring acquisitions or sale.
Activision Blizzard revenue surges by 52%
Activision Blizzard has released its financial results for the third quarter of 2020, disclosing a surge in revenue to USD$1.954bn (£1.507bn), which represents a year-over-year increase of 52.4%. Net income for the Santa Monica-based developer-publisher increase more rapidly still, up 196% to USD$604m (£466m). The uplift has been attributed to strong engagement levels across its Call of Duty: Modern Warfare and Warzone titles, with monthly active users (MAUs) and player hours increasing three-fold and ten-fold respectively over the Q3 2019. Despite surpassing internal forecasts of USD$1.8bn for the quarter, the future outlook for the company is less buoyant than anticipated, with forecasted annual revenue of USD$7.68bn (£5.92bn) falling short of analyst expectations of USD$7.94bn (£6.12bn).
In a statement, Bobby Kotick, CEO of Activision Blizzard, wrote, "Our teams continue to execute our growth plans with excellence during incredibly challenging circumstances. We are on a path to deliver sustained long-term growth across our fully-owned franchises. With confidence in our ability to continue to execute, we are raising our outlook for the year and remain enthusiastic for our growth prospects next year."
In pre-market trading at the time of writing, Activision Blizzard Inc. (NASDAQ: ATVI) stands down 2.92% at USD$77.77 (£60.00).
Stillfront Group acquires Everguild
Swedish mobile games holding company Stillfront Group has announced that it has acquired Madrid-based collectible card game (CCG) developer Everguild for an initial consideration of £1.06m, consisting of £540,000 in newly issued share capital and £520,000 in cash, with a maximum potential earnout consideration of £9.94m payable by 2025 subject to the fulfilment of performance targets. Everguild has released two cross-platform CCG titles since its formation in 2014, namely Drakenlords (2016) and The Horus Heresy: Legions (2018), and generated approximately £1.18m in revenue for the 12 month period ending 31st August 2020. The acquisition marks the latest in a series by Stockholm-based Stillfront Group, having bought KIXEYE in August 2019 for USD$90m (£69m); Storm8 in January this year for USD$300m (£231m); Candywriter in April for USD$74.4m (£57.4m); and Nanobit in September for USD$148m (£114m). To support these, StillFront Group secured SEK1.2bn (£104m) via a directed share issuance to domestic and international investors in June this year.
Jörgen Larsson, CEO of Stillfront, commented in a release, "With the acquisition of Everguild, Stillfront enters the fast-growing CCG genre, further broadening our gaming audience and adding additional titles to our portfolio of role playing games. Everguild is a small and agile studio active within an exciting and popular niche. Everguild's successful game The Horus Heresy: Legions has substantial growth potential going forward, and the studio has a promising pipeline of new games"
Gfinity exploring acquisitions or sale
Esports solutions provider Gfinity has released its full year results for the year ended 30th June 2020, revealing that its gross profit nearly tripled to £2.8m from £1m the year earlier, though revenue declined by 43% to £4.5m. The increased profit has been highlighted by Gfinity executives as a positive indicator for its ongoing cost reduction programme which was implemented following a strategic review of its operations completed earlier in the year. In order to grow revenue, Gfinity has appointed financial services firm finnCapp to undertake a formal sales process following a review, which may lead to strategic partnerships, acquisitions, or the sale of the business.
Gfinity CEO John Clarke commented, "The last six months have been a period of major transition forGfinity. We are delighted that our sharpened focus on three core areas is now driving improved financial performance and we have significantly strengthened our market positioning to create an exciting platform for future growth. We have competitive strength and momentum in three core areas, being: what we own, what we co-own and the communities we build for others. We continue to deliver on our promise of providing unique esports solutions for our clients, using our own tech IP and world class production capability and working with some of the world's biggest brands. Our commitment to building our own community as part of the Gfinity Digital Media group has gone from strength to strength and we have created new partnerships, designing and delivering ideas that capture the imagination of gamers around the world[...] We announced a review of our corporate strategic options on 9 October 2020. This is progressing as planned. It is at a very early stage but we look forward to exploring these options and to updating shareholders in due course."
At the time of writing, Gfinity Plc (LON: GFIN) share price is steady at £0.039 (+/- 0.00%).
ConsoleesportsFinancial ResultsM&AMobilePCPublisherTechnology