PlayStation 5 Launch Details Revealed; Bayes Holding Raises USD$6m
by Mathew Broughton on 17th Sep 2020 in News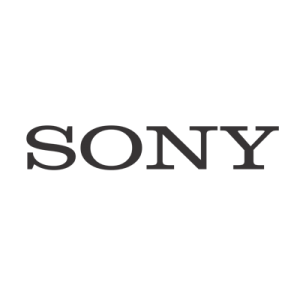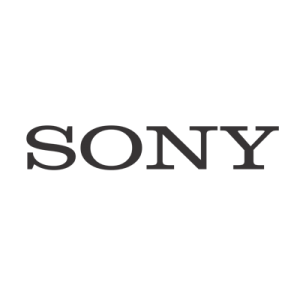 TheGamingEconomy's Daily Digest brings you the prevalent business stories in gaming. In today's news: PlayStation 5 launch details revealed; Bayes raises USD$6m (£4.6m); and Keywords Studios acquires Heavy Iron Studios.
PlayStation 5 launch details revealed
Sony has announced that the PlayStation 5 console will launch in select markets, namely the US; Japan; Canada; Mexico; Australia; New Zealand; and South Korea, on 12th November 2020, prior to its global release a week later on 19th November. The standard PS5 will be sold with a recommended retail price of USD$499.99/£449.99, while the PS5 Digital Edition will be priced at USD$399.99/£359.99. Therefore, unlike in the previous PlayStation 4/Xbox One console generation, the PS5 will retail for the same price as Microsoft's Xbox Series X counterpart, which will launch two days earlier as announced last week.
Alongside the console pricing, Sony has revealed that its first-party titles designed for the PS5 will retail for between USD$49.99/£49.99 to USD$69.99/£69.99, matching a range of third-party developers who have increased the RRP on their games, purportedly in reflection of higher development costs for the next-generation devices. Finally, Sony revealed a range of upcoming titles playable on the PS5 in 2021, most notably the heavily-rumoured Hogwarts Legacy game based on the Harry Potter IP from Warner Bros. Interactive Entertainment (WBIE). Earlier in the year it was suggested WBIE may be sold to reduce parent company AT&T's burgeoning debt portfolio, with interested parties said to include Activision Blizzard, Take-Two Interactive Software, Microsoft, and Electronic Arts, however the sale appears to be off the table according to internal sources and statements from AT&T.
Bayes Holding raises USD$6m (£4.6m)
Esports data and analytics provider Bayes Holding, formerly Dojo Madness, has announced that it has closed a USD$6m (£4.6m) funding round, with investors including the Pohlad Family investment group, Fertitta Capital, Sony Innovation Fund, and a host of other contributors across the sports and media landscapes. The Berlin-based holding company encompasses the Bayes Esports Solutions joint venture with Santander, which distributes esports data for broadcasters and betting providers, and the Shadow.gg player analytics platform. To-date Bayes has raised USD$18.8m (£14.5m) since its formation in 2014, and has turned profitable this year as a result of strong year-over-year growth in revenue.
Speaking to TheGamingEconomy, Bayes Esports CEO Martin Dachselt commented, "The reduction in sporting events due to COVID-19 has led to the opportunity to establish esports as a top sport for the betting industry for the long term. The additional funding will enable us to increase our live data offerings by closing new partnerships with tournament organisers and game publishers. Additionally, we will invest heavily in technology for BEDEX, our neutral data marketplace, to continue to offer the betting industry the best content and service."
Keywords Studios acquires Heavy Iron Studios
Dublin-based creative and technical services provider Keywords Studios has announced that it has signed an agreement to acquire 100% of the share capital in Heavy Iron Studios, Inc. for an initial consideration of USD$4.5m (£3.5m), followed by a maximum earn-out consideration of USD$8.8m (£6.8m). Operating out of Los Angeles, Heavy Iron Studios offers a range of game development services including live-ops and porting services, and is best known for its work with Walt Disney Company IP. The purchase marks the third acquisition by Keywords since it raised £100m through the issuance of 6.9 million shares in May this year, following those of Coconut Lizard for £1.35m in June and Maverick Media for £2.7m in August.
In a statement, Keywords Studios CEO Andrew Day commented, "We welcome the extremely experienced and talented Heavy Iron team to the Keywords family. The addition of Heavy Iron to the Group further strengthens and scales our Game Development service line. By bringing a new base on the West Coast, it will provide access to many of the world's leading game companies and the local talent pool from where we can expand our activities in the region and build upon our existing presence in Audio and Localisation. Now our largest service line, Game Development continues to grow strongly with all our studios hiring."
In further news from Keywords, the firm has announced that its half year results for the six months ended 30th June 2020 broadly reflect those predicted in August. Group-wide revenue climbed by 13.3% to €173.5m (£158.7m), with EBITDA up 19.3% to €30.8m (£28.1m). Despite the improved performance, Keywords executives warn of continued headwinds to its operations as a result of the Covid-19 pandemic, with several of its studios operating at a reduced capacity.
After an initial climb, Keywords Studios PLC (LON: KWS) share price has fallen by 4.78% to £21.50 at the time of writing.
ConsoleDataesportsFinancial ResultsM&AServicesTechnology

Get the latest news, market analysis, and funding status on Sony Interactive Entertainment