Sony Gaming Revenue Declines by 14%; Parsec Raises USD$7m
by Mathew Broughton on 13th May 2020 in News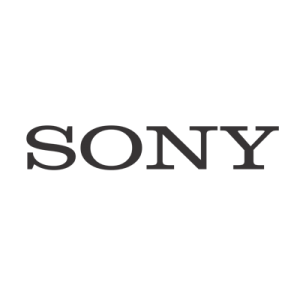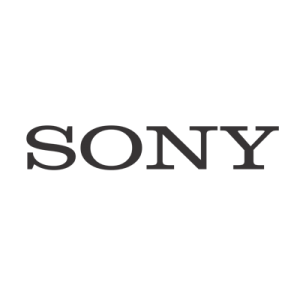 TheGamingEconomy's Daily Digest brings you the prevalent business stories in gaming. In today's news: Sony gaming revenue declines by 14%; Parsec raises USD$7m (£5.7m); and Sleeper raises USD$20m (£16m).
Sony gaming revenue declines by 14%
Sony has announced its financial results for the year ending 31st March 2020, with its game and network services revenue falling by 14% year-on-year to JP¥1.977tn (£14.96bn), with operating income for the division having contracted by 23.4% to JP¥238.4bn (£1.803bn). The declining performance has been attributed to a reduction of PlayStation4 hardware, down to 13.6 million in 2019-2020 from 17.8 million the preceding year, as well as a slide in software sales as a result of fewer flagship first-party releases. On a more positive note for the Japanese conglomerate, subscribers to its PlayStation Plus have increased by 14% to 41.5 million registered users.
While the ongoing coronavirus pandemic has had a "slight" impact on PS4 production, Sony executives have confirmed that the PlayStation5 is still set for launch in the latter half of this year, despite challenges in its product testing procedures as a result of lockdown measures. Notably, Sony state that the software development pipeline for both first-party and partner studios has not been affected by "major problems", despite delays to titles such as The Last of Us Part II and Iron Man VR.
Parsec raises USD$7m (£5.7m)
Remote desktop technology firm Parsec has announced that it has raised USD$7m (£5.7m) in Series A funding in a round led by Makers Fund, with additional support from HP Ventures, Lerer Hippeau, NextView Ventures, and Notation Capital. Parsec's cross platform technology has been designed to support creative professionals such as video game developers test and edit titles remotely, while last year it released Parsec Arcade, a streaming platform for multiplayer gaming. The funding will be used to support marketing and developer partnership activities, while adding updates to its platform to add video editing and animation functionality.
In a statement on the funding, Jay Chi, Founding Partner at Makers Fund, commented, "Parsec's best-in-class P2P streaming technology has the potential to disrupt the status quo in gaming on multiple fronts – from fully secured remote game development for studios, to instantaneous, effortless, cross-device multiplayer experiences for gamers. The incredible traction they have received is a testament to both the team's capability and a clear market need."
Sleeper raises USD$20m (£16m)
Fantasy sports title Sleeper has raised USD$20m (£16m) in a Series B round, which will see the company expand into esports through the summer season competition of Riot's League of Legends. The round was led by Andreessen Horowitz with a host of supporting partners including Rainfall Ventures, General Catalyst, Birchmere Ventures, and various angel investors.
Announcing the funding, Andreessen Horowitz General Partner Andrew Chen wrote, "This generation has grown up playing and watching video games the same way previous generations enjoyed watching physical sports like boxing and tennis —as a social activity to build deep relationships with family and friends. We've seen a groundswell of enthusiasm as hundreds of millions of fans now congregate online to watch teams of professional gamers compete. It is against this backdrop that we are excited to announce that a16z is leading the Series B for Sleeper, an innovative social platform with the mission of strengthening friendships through sports and esports. In these difficult, socially distant times, it's a charge that has become more important than ever."
ConsoleDeveloper SoftwareesportsFinancial ResultsInvestmentSeries ASeries BStreamingTechnology