Tencent Online Game Revenue Climbs 31%; Unreal Engine Royalty-Free up to USD$1m
by Mathew Broughton on 14th May 2020 in News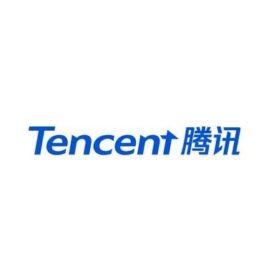 TheGamingEconomy's Daily Digest brings you the prevalent business stories in gaming. In today's news: Tencent online game revenue climbs 31%; Unreal Engine royalty-free up to USD$1m (£815,000); and FACEIT to manage North American Rainbow Six Siege esports.
Tencent online game revenue climbs 31%
Tencent online gaming revenue climbed by 31% year-on-year during the first quarter of 2020, reaching CN¥37.29bn (£4.389bn), driven by the strong performance of its smartphone portfolio, with both domestic titles (Peacekeeper Elite and Honour of Kings) and international releases (PUBG Mobile and Clash of Clans) fuelling growth. Combined revenue across its smart phone games (excluding online) reached CN¥34.76bn (£4.000bn). A slight decline was noted across the conglomerate's PC division, which earned CN¥11.80bn (£1.357bn), attributed to the closure of internet cafes across China in response to Covid-19, as well as the "soft" performance of its Dungeon Fighter Online (DNF) title.
In a statement, Tencent Chairman and CEO Ma Huateng said, "As the world tackles COVID-19, our thoughts and hearts go out to all the people who are suffering from the pandemic. During this difficult period, we seek to provide online services that keep people connected, informed, productive, and entertained. So far, our businesses have proved resilient and cashflow-generative, enabling us to increase our investment to fulfil our mission of 'Tech for Good'".
At close, Tencent Holdings Ltd. (HKG: 0700) share price stood at HKD$430.60 (£45.31), a rise of 0.23% from the previous day's trading.
Unreal Engine royalty-free up to USD$1m (£815,000)
Epic Games has announced that it will waive royalties owed by games running on its Unreal Engine up to the first USD$1m (£815,000) earned by the title in gross revenue, with the change being retroactively applied from 1st January 2020. Previously, developers using the engine had to pay over 5% in game royalties to Epic once the game had generated USD$3,000 (£2,447). Moreover the change applies to all storefronts, not just its own Epic Games Store retail platform.
In addition, Epic Games have announced that it will be rolling out Online Services, originally built for its Fortnite title, to developers across all major platforms via a single SDK. The plugin offers multiplayer functionality, including matchmaking systems, lobbies, and peer-to-peer network connectivity.
FACEIT to manage North American Rainbow Six Siege esports
Tournament organiser FACEIT has announced that it has partnered with Ubisoft and will now be responsible for designing and controlling the North American esports operations of the latter's Rainbow Six Siege title. While financial terms of the deal were not disclosed, in terms of scope it is all-encompassing, with FACEIT managing content, events, media distribution, and analytics, for both top-level and grassroots Rainbow Six Siege esports across the continent.
Commenting on the partnership, Che Chou, Senior Director of Esports at Ubisoft NCSA, wrote, "When we set out to create the new Rainbow Six Siege North American League, we searched high and low for a partner that could hit the aspirational editorial and production quality we required for an offline league. FACEIT stood out as an obvious choice given their deep industry experience and impressive content portfolio. Combined with their robust tournament platform, FACEIT brings the complete package of production expertise and technology to elevate Rainbow Six esports to the next level in North America."
TagsDeveloper SoftwareEngineesportsFinancial ResultsMobilePartnershipTechnologyTencent