Epic Games Acquires Cubic Motion; USD$4.1bn Invested in XR in 2019
by Mathew Broughton on 13th Mar 2020 in News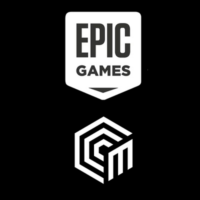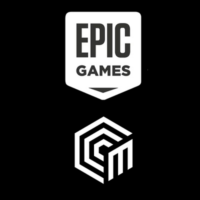 TheGamingEconomy's Daily Digest brings you the prevalent business stories in gaming. In today's news: Epic Games acquires Cubic Motion; USD$4.1bn (£3.2bn) invested in XR in 2019; Super League Gaming posts net loss of USD$30.6m (£24.1m); and GameStop shareholders demand board representation.
Epic Games acquires Cubic Motion
Epic Games has acquired Manchester-based facial animation technology firm Cubic Motion for an undisclosed sum. The acquisition is not thought to result in any job losses, while current contracts held by the acquired firm will be fulfilled. Cubic Motion is expected to integrate heavily with Epic's Unreal Engine, and is expected to complement a similar acquisition, that of real-time movement digitisation firm 3Lateral, which took place in January 2019. Though the terms of the deal were not disclosed, Cubic Motion raised £20m in venture funding from NorthEdge Capital in September 2017.
The purchase continues Epic Games' acquisition drive of recent years, having acquired seven firms since the beginning of last year, namely the aforementioned 3Lateral, Agog Labs, Psyonix, Twinmotion, Houseparty, and Quixel.
In a statement announcing the acquisition, Epic Games CEO Tim Sweeney said, "Digital humans are not only the next frontier of content creation, but also the most complex endeavour in computer graphics. With Cubic Motion bringing their computer vision and animation technology and expertise to our digital human efforts, Epic along with our team at 3Lateral are one step closer to democratising these capabilities for creators everywhere."
USD$4.1bn (£3.2bn) invested in XR in 2019
An estimated USD$4.1bn (£3.2bn) was invested in the virtual reality (VR) and augmented reality (AR) markets in 2019, according to tracking data from Digi-Capital's AR/VR Analytics Platform. This represents a decrease of 35% from dollars invested in 2018, with deal volume declining by a total of 27%, however the total invested in the XR sector still represents the third-highest annual sum on record, after 2017 and 2018. Games were one of the most significant sectors in the XR industry in terms of deal value, along with tech and social companies. Similarly to last year, the majority of investment came from the US and China, followed by the UK, Canada, and Israel.
In terms of M&A activity, deals in the XR industry have remained relatively consistent at USD$700m (£551m), while Digi-Capital executives suggest that there is unlikely to be a significant spike in the coming few quarters.
Tim Merel, managing director of XR at Digi-Capital, wrote on VentureBeat, "With AR/VR entering a potentially transitional year in 2020, only time will tell whether investment trends from late 2019 continue (or not). Market catalysts can move markets, as Facebook did back when it bought Oculus in 2014. Macro factors like COVID-19 could also play a significant role in tech market investment more broadly (not just AR/VR). So it will be interesting to see what happens in the first half of the year, and whether the AR/VR deals market surges or remains at its current level."
Super League Gaming posts net loss of USD$30.6m (£24.1m)
Super League Gaming, the Santa Monica-based organisation which hosts esports tournaments for amateur players, has reported a net loss of USD$30.7m (£24.2m) for 2019, an increase of 49% from the previous year, with its operating loss totalling USD$14.5m, up 26.1% from 2018. Meanwhile revenue increased by the margin of 3.82% to reach USD$1.084m, with the vast majority (97%) of which was generated through content-related streams including advertising and brand sponsorships. The significant climb in losses has been attributed to various factors, including costs associated with expansion, increased technology infrastructure costs, and a rise in performance compensation connected with reaching certain milestones during the financial year.
Commenting on the results, Super League CEO Ann Hand said, "It has been just over one year since Super League's IPO, yet our progress has exceeded our expectations. I truly believe the transparency and positive sense of urgency that comes from being a public company created an added layer of focus, and the results are evident in our rapidly growing audience, player base, global venue partner footprint and game title portfolio. Our platform connects the deeply engaged, passionate audience of competitive gamers to each other and to their hometown venues to not just compete, but share their content around the love of the game establishing Super League as a software and media backbone for bringing amateur, local esports to scale."
At close of trading, Super League Gaming Inc. (NASDAQ: SLGG) share price had fallen by 19.06% to USD$2.06 (£1.62) per share.
GameStop shareholders demand board representation
A group of investors in video game retailer GameStop have requested that the Grapevine, US-based firm appoint a shareholder representative on its board of directors. The group concerned currently holds approximately 7.5% of GameStop share value, and comprises of Hestia Capital Partners LP, Permit Capital Enterprise Fund LP, and their affiliates. They allege that, following an array of board turnover announced earlier this week, no director on the board holds a "meaningful" stake in the company. An agreement signed by the investors last April, restricting them from publicly criticising GameStop, recently expired.
In a letter, the group of investors stated, "We wholeheartedly believe that the difference between the Company's current share price and the intrinsic value of GameStop, which we believe is in the high teens, will only be realised if the company is properly governed.
At market close, GameStop Corp. (NYSE: GME) share price had fallen by 3.86% to reach USD$3.98, though this loss has been effectively cancelled in pre-market trading, with the company's stock rising by 3.77% to USD$4.13 () - correct at time of writing.