Tencent Leads USD$25m Lockwood Publishing Round; Nintendo Profit Rockets by 209%
by Mathew Broughton on 5th Nov 2020 in News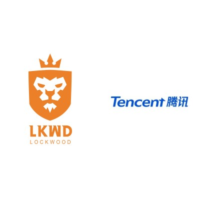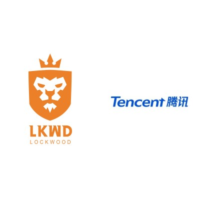 TheGamingEconomy's Daily Digest brings you the prevalent business stories in gaming. In today's news: Tencent leads USD$25m (£19m) Lockwood Publishing round; Nintendo profit rockets by 209%; and Zynga posts record quarterly revenue.
Tencent leads USD$25m (£19m) Lockwood Publishing round
Lockwood Publishing, best known for its social virtual world title Avakin Life, has announced that it has secured USD$25m (£19m) in a Series A funding round led by Chinese technology conglomerate Tencent Holdings. The tranche was supported by a range of existing investors in the Nottingham-based firm, namely Novator Partners; David Helgason (Unity); and Hilmar Pétursson (CCP Games). Lockwood is set to use the funding to support the organic growth of Avakin through the creation of additional in-game content, with executives also exploring how to broaden the title given the heightened interest in metaverse games, such as Roblox, Fortnite (Epic Games), and Minecraft (Microsoft).
In a statement, Lockwood Publishing CEO Halli Bjornsson commented, "We have always been ambitious about growing our audience and player engagement through a great experience. A validation from a leader like Tencent just increases our confidence that we can reach our goals. We still have a lot of work to do to provide the amazing real-world social sim that we envision."
Nintendo profit rockets by 209%
Nintendo has posted strong results for the six month period ending 30th September 2020, reporting that net sales climbed by 73.3% year-over-year to JP¥769.5bn (£5.659bn), while operating profit rocketed by 209.3% to JP¥291.4bn (£2.143bn). Executives at the Kyoto-based firm have not attributed the climb to one specific factor, though with sales up across multiple divisions it is likely that the company is benefitting from the spike in gaming interest through the coronavirus pandemic. The firm's flagship Switch console continues to perform strongly in terms of sales, shifting 12.53 million units during the six month period, representing an increase of 80.9%. Software sales also climbed by 71.4% to 100.25 million copies, driven by a 139% increase in digital sales to JP¥171.5bn (£1.261bn). Despite earlier analyst expectations of a withdrawal from the mobile market, Nintendo's smartphone title portfolio has also seen success through the quarter, climbing by 33.9% in terms of sales to JP¥26.7bn (£196.4m).
Following the strength of its financial performance over the first half of its fiscal year, Nintendo has revised its forecasts accordingly. Net sales are now projected to hit JP¥1.4tn (£10.3bn) by the close of March 2021, up from earlier estimates of ¥1.2tn (£8.82bn), while operating profit is now estimated to reach JP¥450bn (£3.31bn), an upwards revision of 50% from JP¥300bn (£2.21bn). Projections for Switch sales have also been revised from 19 million units to 24 million.
At close of trading, Nintendo Co., Ltd. share price had risen by 2.17% to JP¥57,910 (£425.87).
Zynga posts record quarterly revenue
Mobile social developer and services studio Zynga has reported company-record revenue of USD$503m (£387m) for the three months ended 30th September 2020, representing an increase of 46% from 2019, driven by strong increases in online user pay revenue (+55%) and international revenue (+44%), standing at USD$436m (£335m) and USD$241m (£185m) respectively. In a similar pattern to its recent prior financial results, the San Francisco-based company reported a triple-digit net loss (USD$122m/£93.9m), despite the record earnings, which has again been attributed to earn-out considerations associated with its previous Small Giant Games and Gram Games acquisitions, alongside higher tax payments. The results included contributions from Toy Blast and Toon Blast, titles it acquired from Peak Games in June, with Q4 earnings set to include figures from Rollic following the closure of the purchase of 80% of the Istanbul-based hyper-casual developer for USD$180m (£138m).
Zynga CEO Frank Gibeau wrote in a statement, "We delivered strong results in Q3, ahead of guidance across all key financial measures, including our highest ever quarterly revenue and bookings and best Q3 operating cash flow. Execution of our multi-year growth strategy has driven our tremendous results to date and generated positive momentum across our live services and overall business. Extending our strength in live services, we recently launched one of our key franchises Harry Potter: Puzzles & Spells to global fanfare and positive player reviews and closed our acquisition of Rollic on October 1 – marking our entry into the high-growth, hyper-casual games category. Today, we are raising our full year 2020 guidance and are uniquely positioned to be an interactive entertainment growth leader in 2021 and beyond."
At the time of writing, Zynga Inc. (NASDAQ: ZNGA) is down 4.96% in pre-market trading at USD$9.38 (£7.22).
ConsoleDeveloperFinancial ResultsInvestmentMobileSeries A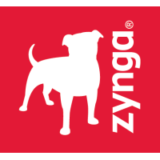 Get the latest news, market analysis, and funding status on Zynga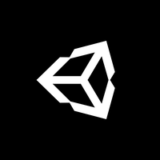 Get the latest news, market analysis, and funding status on Unity Technologies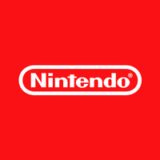 Get the latest news, market analysis, and funding status on Nintendo

Get the latest news, market analysis, and funding status on Lockwood Publishing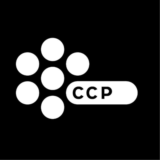 Get the latest news, market analysis, and funding status on CCP Games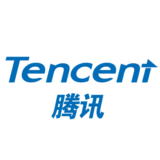 Get the latest news, market analysis, and funding status on Tencent Holdings