Ubisoft Posts Strong Results Amid Abuse Allegations; Mobalytics Raises USD$11.25m
by Mathew Broughton on 23rd Jul 2020 in News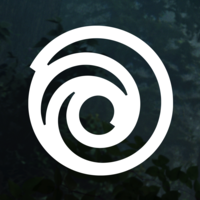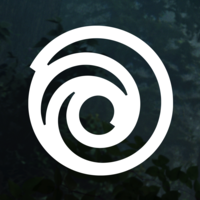 TheGamingEconomy's Daily Digest brings you the prevalent business stories in gaming. In today's news: Ubisoft posts strong results amid abuse allegations; Mobalytics raises USD$11.25m (£8.846m); and Microsoft gaming revenue climbs 64%.
Ubisoft posts strong results amid abuse allegations
French developer-publisher Ubisoft has reported an increase of 17.6% year-on-year in quarterly sales over Q1 FY 2020-2021 to €410m (£372m), significantly higher than the targeted €335m (£304m) as gaming continues to see a spike in player attention through the coronavirus pandemic. Indeed, the Montreuil-based firm noted record high levels of engagement over the quarter, with net bookings climbing across its major franchises such as Tom Clancy's Rainbow Six Siege (+30%), Assassin's Creed (+60%) and Just Dance (500%).
However, the strong financial performance at Ubisoft comes amid a series of allegations of misconduct, sexual harrassment, and abusive behaviour, at the company. Four senior executives have stood down, namely Maxime Béland (Vice President of Editorial); Serge Hascoët (Chief Creative Officer); Yannis Mallat (Ubisoft Canada CEO); and Cécile Cornet (Global Head of HR); while editorial lead Tommy François has been suspended. Ubisoft has also terminated the employment of PR director Stone Chin over failure to "uphold the company's code of conduct", purportedly over his management approach.
In a statement, Ubisoft Co-Founder and CEO Yves Guillemot said, "While Ubisoft's current performance and business prospects are stronger than ever, we nonetheless face a very serious challenge following the recent allegations and accusations of misconduct and inappropriate behaviour within our Group. I am determined to make profound changes in order to improve and strengthen our corporate culture. We already have acted swiftly and firmly, announcing and introducing large-scale initiatives intended to transform our organisation. Our overriding aim is ensuring that all Ubisoft employees have a safe and inclusive workplace environment."
At the time of writing, Ubisoft Entertainment SA (EPA: UBI) share price has risen by 4.97% to €73.48 (£66.78).
Mobalytics raises USD$11.25m (£8.846m)
Video game analytics and training platform Mobalytics has raised USD$11.25m (£8.846m) in a Series A  round jointly led by Almaz Capital and Cabra VC. The funding was additionally supported by Axiomatic; General Catalyst; GGV Capital; HP Tech Ventures; RRE Ventures; and T1 Esports. The investment will be used by Los Angeles-based Mobalytics to further develop its training platform and in-game performance analytics, as well as hiring additional engineers through the remainder of 2020.
Having initially focused on MOBAs such as League of Legends, Mobalytics has expanded to auto battlers, trading card titles, and first-person shooters, as well as fostering partnerships with professional esports organisations for training programmes and player scouting.
Commenting on the round, Cabra VC General Partner Alexey Alexanov wrote, "We believe that Mobalytics is suited not only to help regular gamers get better but also to help game publishers improve new player onboarding. A gaming assistant would make it easy for new and returning players to learn and master their favourite games, and that can directly impact player engagement, retention, and a publisher's bottom line."
Microsoft gaming revenue climbs 64%
Microsoft has reported a USD$1.3bn (£1.0bn) rise in gaming revenue in Q4 FY 2019-2020, representing a 64% increase over the equivalent period from last year. The increase was primarily driven by a 65% growth in Xbox content and services revenue, while hardware sales also rose by 49% despite the upcoming release of the next-generation Xbox Series X console towards the close of this year. In turn, the boost in Xbox spend has been attributed to record engagement and the strength of third-party titles, with the Washington-based tech giant seemingly no longer competing against a "high prior year comparable, primarily from a third-party title", as noted in previous results throughout the financial year.
The positive results for its gaming division comes as Microsoft is reorganising its non-Xbox gaming activity, having shuttered its streaming service Mixer in June, as well as permanently closing its physical retail outlets. Meanwhile, executives are reportedly contemplating whether to purchase Warner Brothers Interactive Entertainment for USD$2bn-USD$4bn (£1.6bn-£3.1bn), should current parent AT&T decide to sell the division.
Speaking on the earnings call discussing the results, Microsoft CEO Satya Nadella commented, "It was a breakthrough quarter for gaming. We saw record engagement and monetisation, led by strength on and off-console, as people everywhere turn to gaming to connect, socialise, and play with others. Stepping back, we are expanding our opportunity to empower the world's two billion gamers to play wherever and whenever they want, on any device."
ConsoleDeveloperesportsFinancial ResultsInvestmentMicrosoftPublisherSeries A