GameStop Posts USD$111m Loss; Xbox Series X Launch Details Revealed
by Mathew Broughton on 10th Sep 2020 in News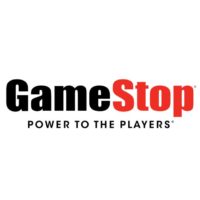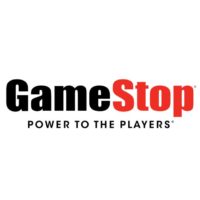 TheGamingEconomy's Daily Digest brings you the prevalent business stories in gaming. In today's news: GameStop posts USD$111m (£85.6m) loss; Xbox Series X launch details revealed; and Grimorio of Games and JanduSoft secure USD$450,000 (£346,900).
GameStop posts USD$111m (£85.6m) loss
Video game retailer GameStop has posted a net loss of USD$111.3m (£85.8m) for the second quarter of its financial year, ended 1st August 2020. Once adjusted, the net loss from continuing operations of USD$91.2m (£70.3m) through the period is significantly wider than the adjusted net loss of USD$32.0m (£24.7m) posted in Q2 2019. Moreover, net sales declined by 26.7% to USD$942m (£726m), attributed to the expected slowdown in current-generation console sales as well as a 13% reduction in store opening days as a result of the Covid-19 pandemic. However, GameStop's online operations continued to accelerate rapidly, with its e-commerce sales up by 800%.
In the subsequent earnings call with investors, GameStop CFO Jim Bell confirmed that the Texas-based firm permanently shuttered 206 of its stores during the quarter, with 388 closed worldwide so far through 2020. The retailer purportedly aims to close approximately 400-450 outlets in total by the close of the 2020-2021 financial year.
In a statement, GameStop CEO George Sherman commented, "We believe the actions we are taking to optimise the core operations of our business by increasing efficiencies and creating a frictionless digital ecosystem to serve our customers, wherever and whenever they choose to shop, are enabling us to navigate the COVID-19 environment while positioning us well for the launch of the next generation of consoles."
After declining by 4.55% through yesterday (9th September) to a close of USD$7.35 (£5.66) per share, GameStop Corp. (NYSE: GME) is down a further 12.11% to USD$6.46 (£4.98) in pre-market trading at the time of writing.
Xbox Series X launch details revealed
Microsoft has announced that the Xbox Series X console will be launched on 10th November 2020, with an estimated retail price (ERP) of USD$499 in the United States and £449 in the United Kingdom. The move comes shortly after the Washington-based technology giant officially unveiled the more affordable and lower spec Xbox Series S device, which will be released on the same day at the lower ERP of USD$299/£249. The pre-ordering process for both devices will open on 22nd September.
As well as the upfront payment option, Microsoft has announced the pricing points for its Xbox All Access programme, which comes bundled with one of the next-generation devices, a 24 month subscription for Xbox Game Pass Ultimate, and EA Play. The subscription will be priced at USD$24.99/£20.99 per calendar month for the Xbox Series S, and USD$34.99/£28.99 per month for the Xbox Series X, subject to credit approval.
Grimorio of Games and JanduSoft secure USD$450,000 (£346,900)
Barcelona-based developer Grimorio of Games and publisher JanduSoft have secured USD$250,000 (£192,700) in funding from Game Seer Venture Partners, along with USD$200,000 (£154,200) in equity crowdfunding raised through the Kickstarter platform, for their upcoming PC/console roguelike title Sword of the Necromancer. The title is due to be released towards the close of the year, and will run on both current generation and next-gen consoles.
Game Seer Venture Partners CEO and Investment Partner Bertrand Vernizeau commented, "Our VC investment and the crowdfunding Kickstarter success highlights the community's steady love for 2D roguelikes offering couch co-op with procedural elements. The appeal and support could potentially be explained by the love of gamers for titles such as Wizard of Legend, Moonlighter or Azure Dreams, all while supported by the common interest in games with parallels to Zelda."
ConsoleCrowdfundingDeveloperFinancial ResultsIndieInvestmentMicrosoftPublisherRetailVenture Round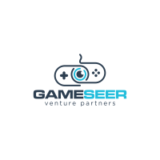 Get the latest news, market analysis, and funding status on Game Seer Venture Partners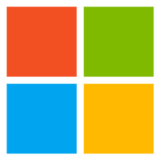 Get the latest news, market analysis, and funding status on Microsoft