Sony to Double PlayStation 5 Production; Nifty Games Opens Chicago Studio
by Mathew Broughton on 15th Jul 2020 in News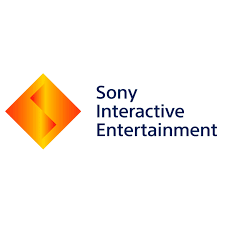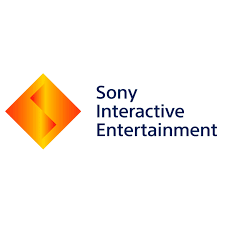 TheGamingEconomy's Daily Digest brings you the prevalent business stories in gaming. In today's news: Sony to double PlayStation 5 production; Nifty Games opens Chicago studio; and Darewise Entertainment raises €3m (£2.7m).
Sony to double PlayStation 5 production
Sony Corp. has informed its manufacturing and logistics partners that it intends to double production of its PlayStation 5 console from approximately five to six million units by March 2021 to ten million devices by the close of the year, in response to increased consumer demand in gaming through the Covid-19 pandemic. As previously reported in TheGamingEconomy, Sony originally planned to limit the initial production run over fears that demand would fall as a result of lower recreational spend available to its customers and a high retail price point for the PS5, as a result of rising manufacturing costs.
According to Sony's plans, originally reported in Nikkei and Bloomberg, a total of five million units will be produced by the end of September, while a second five million will be manufactured between October and December, with the majority of the latter batch to be retailed in 2021. While concerns over manufacturing output have lessened as factories have begun to return to capacity following coronavirus-driven shutdowns, sea and air shipping remains stunted, which could see stock shortages of the PS5 over its holiday release period.
Nifty Games opens Chicago studio
Mobile developer-publisher Nifty Games has announced the launch of its first subsidiary studio, which is located in Chicago, Illinois. The studio, which will be led by David Michicich and staffed by existing Nifty Games employees in its Chicago office, will continue to focus on titles based on traditional sports leagues, having recently penned agreements with a host of US sporting institutions including the National Football League (NFL), the NFL Player Association (NFLPA), National Basketball Association (NBA), and the National Basketball Players Association (NBPA). Several of these associations supported Nifty Games' USD$12m (£9.6m) Series A funding round, which closed in April this year.
In a statement, Michicich commented, "The opportunity to spearhead the Nifty Games Chicago studio is tremendous. The ability to start a studio with a group that has worked together for years, doing what we love, is incredibly unique. There is a deep pool of talented developers residing in Chicago who are truly passionate about sports. We aim to build the best sports focused mobile studio to bring fun and competitive, mobile-first games to sports fans globally."
Darewise Entertainment raises €3m (£2.7m)
Social online game developer Darewise Entertainment has secured €3m (£2.7m) in a seed funding round led by Serena and supported by fellow European VC firm Lakestar. The Parisian studio is set to use the investment for recruitment as it continues development on its debut MMO title Life Beyond, which will purportedly feature a player-driven in-game economy. Prior to the latest funding, Darewise had raised two separate pre-seed rounds of €500,000 (£453,000) from Serena, Kima Ventures, and Syroco Co-Founder Bertrand Diard.
Speaking to GameDaily in March, Darewise CEO and Founder Benjamin Charbit spoke on the studio's approach to digital asset trading, "Where our approach is radically different from what we've seen in the past is how we approach the concept of ownership. Most of the time when you play an online game, nobody considers that what you have in the game world belongs to you. Even the terms of service, the legal paperwork, says you're using a licence. The currency, the items, they don't belong to you. Here, we take a different approach to say, 'No, the time you spent in this work, the skills you've built, the items, the resources, all of this belongs to you and you should be entitled to do whatever you want with it.'"
ConsoleDeveloperInvestmentMobileNorth AmericaRetailSeedSonyUS