How Advertising Shortcomings Shaved 17% Off Twitter's Share Price
by Will Freeman on 25th Oct 2019 in News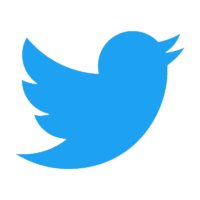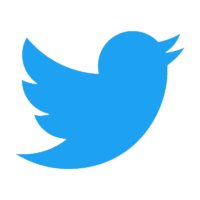 Twitter isn't a gaming platform.
The social network may have seen a major uptake in gaming engagement in recent months, but while the likes of Facebook, WeChat and Kakao Talk have become homes for hyper casual, the micro-blogging platform has not.
Still, there are lessons to be learned for game ad-tech providers - as well as game makers and publishers of ad-monetised games - after Twitter had a somewhat bad week.
As reported by the BBC, on Thursday shares in Twitter fell by a considerable 17% in early trading. The reason? On the surface it's the fact that quarterly profits were less than one-fourth of what analysts had predicted. It's worth considering that the company's revenues were actually 9% higher than those seen in the preceding financial year, totalling USD$824m (£632.5m). But they were not as high as expected.
At the same time, Twitter has now revised its fourth-quarter revenue projections, which formerly stood at $1.06bn (£826m). They have been reduced to between USD$940m (£721m) and USD$1.02bn (£788.9m).
The reasons for the drop are complicated, but 'product bugs' that impacted the ability to target ads - as well as the handling of related data - are being put front and centre of attempts to explain the shortcoming in revenue uptake. The Wall Street Journal highlighted that "pullback in spending from some buyers and weaker pricing for ads" also contributed to the share plunge, despite adding views in the millions. Analysts have reported that ads in some cases may not have been delivered to relevant geographical areas, or could have targeted customers entirely distinct from intended demographics.
Many who have developed or worked on software will know the sinking feeling that accompanies the discovery of an active bug in live product. But losing 17% off the share value of a major tech giant? That must be quite the sinking feeling.
It also appears that many advertisers have take issue with Twitter's inability to effectively combat problematic content. Part of the challenge of contemporary placed digital ads, of course, is losing a little control over juxtaposition with accompanying content. But no advertiser wants to see their copy sit alongside abusive or hateful posts.
According to the BBC, Twitter CEO Jack Dorsey insisted that the platform is endeavouring to refine its various algorithms. He went on to offer: "We also continue to make progress on health, improving our ability to proactively identify and remove abusive content, with more than 50% of the Tweets removed for abusive content in Q3 taken down without a bystander or first-person report."
In a call with analysts, Dorsey also reported that the bugs and problems relating to ads have now been fixed. The Wall Street Journal also stated that some advertisers were not kept up to date with the impact of ad-tech glitches. Equally, it appears analysts were rather taken by surprise.
This comes shortly after Twitter had to apologise to users after potentially sharing particular segments of data with ad partners without permission.
The lessons here are fairly straightforward. It turns out, though, that even the best known tech companies in the world can forget the rules of thumb of targeted digital advertising: Nobody is too big to mis-target ads or muddle demographics; most companies care deeply about the content that runs alongside their ads; even the smallest bugs can have a huge impact; be honest to your advertisers - and keep them informed - when problems to arise; platforms carrying ads tend to suffer when things go wrong, over advertisers themselves.
And, of course, privacy around user data matters.
Ad TechAdvertiserAdvertisingAgencyAnalyticsAudienceCreativeDataDeveloperDisplayHyper CasualIn-AppMobileMonetisationProgrammaticRetargetingSocial MediaTargetingUncategorized