ironSource Debuts New Platform for Monitoring Return on Advertising Spend
by Will Freeman on 19th Dec 2018 in News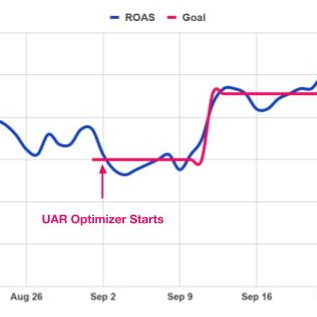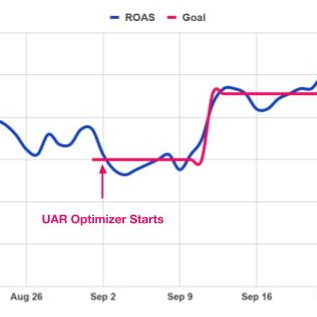 Mobile monetisation and marketing outfit ironSource has unveiled its new ROAS Optimizer platform, which offers users a means to monitor the return on advertising spend (ROAS).
Only last week, we saw how advertising is increasingly valuable to casual mobile game revenues. But as the in-game and app-based advertising model continues to find a more established footing, its ecosystem is at the same time evolving into a rather complex beast.
ROAS Optimizer hopes to address that complexity, while simultaneously automating bid optimisation with a view to pursuing a desired ROAS. The tool lets user-acquisition managers automatically bid on dynamic cost-per-install rates, so as to secure ideal ROAS targets. Its creators hope this will engender efficient and reactive bidding at a user level; a concept that will likely greatly appeal to those in in-game advertising, user acquisition, and related disciplines.
"There's no difference between advertising in-app and advertising in traditional channels", explained Tal Shoham, COO of developer solutions at ironSource. "In both, there are different qualities of users stemming from a variety of different factors; and advertisers must know how to bid according to those users.
"The first step involves correlating two different user behaviours – IAP and ad revenue. With that visibility, optimising a campaign that may reach tens of thousands of different bids is impossible to do manually. ironSource created the ROAS Optimizer to solve this challenge. And its immediate success is already apparent in the ironSource network, with the most successful titles using our ROAS Optimizer tool."
ROAS Optimizer has been pitched as part of a response to a threefold obstacle to efficient user-acquisition management: limited capacity to update and optimise bids at any significant scale; lack of robust user-level ad revenue data; and complexity in optimising to deliver true ROAS.
IronSight had already moved to address providing game app developers with a means to measure ad revenue on the user level, with the launch of the User-Level Ad Revenue tool last month. It's a product that does what it says on the tin. That same technology let user-acquisition managers analyse the data to identify the marketing channel that brought in a specific user.
ROAS Optimizer leverages the User-Level Ad Revenue solution to identify the the in-app revenue and the ad revenue of a given app, before deploying and algorithm to identify optimal bids and automatically update thousands of bids a day.
The new tool optimises towards three data sets: in-app purchases, user-level ad revenue, and the combination of in-app purchases and user-level ad revenue.
The ROAS Optimizer is available as part of the broader ironSource monetisation, advertising and user acquisition SDK.
Ad TechAdvertiserAdvertisingAnalyticsDataDeveloperDigital MarketingGamingIn-AppMobileMonetisationTargetingTechnologyUser Acquisition