'Non-Intrusive' Programmatic Advertising: The Future of AR & VR Monetisation?
by Will Freeman on 16th Nov 2018 in News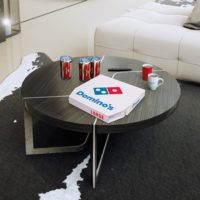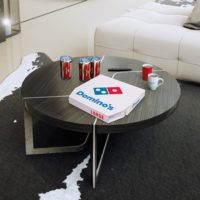 This week UK monetisation outfit Admix revealed that it had secured an impressive USD$2.1m (£1.63m) in funding to further develop its AR and VR advertising platform.
As reported by Tech.EU, Admix was only founded in 2017, with a focus on allowing developers to place advertisements programatically that sit contextually inside content.
A simple, hypothetical example would a be a VR game set in a sprawling city. Admix's platform could allow a developer to assure that programmatic ads appeared only as billboards on the side of a digital skyscraper within that city. Similarly, advertiser branding could be applied to existing in-game assets or IAP items. It allows advertisements that – as Admix puts it – are 'non-intrusive', and sit with context in a game world.
"Today, VR/AR developers have very few options to monetise their content: the few solutions that exist are intrusive and not adapted to VR/AR", said Admix co-founder and CEO Samuel Huber in a statement. "This creates a lack of incentive for creators, which slows down the industry. Admix aims to grow the industry by creating the infrastructure to power a sustainable business model in VR/AR. Our non-intrusive advertising model respects the users, creates a sustainable economy for developers, and enables brands to stand out in a way that is impossible on existing, saturated channels."
SpeedInvest led the funding round, collaborating with Founders Factory, Suir Valley, and Force Over Mass. The money will be spent primarily on doubling Admix's 15-staff headcount across its London and San Francisco offices.
The technology works by providing a plug-in for the popular Unity and Unreal game engines, which are increasingly used not just to build video games, but interactive digital content more generally. Depending on which engine a developer is using, they download the relevant plug-in. That lets them define the areas of inventory they want to offer to advertisers, from within the same tool they use to build their content. Perhaps they might want to designate those hypothetical billboards as a place to run ads.
Admix's solution equally enables devs to set how they want to use options like video, banners, or 3D placements. Admix users can then mange their apps, filter relevant advertisers, and so on, via the associated web platform. The inventory is sold programmatically, and the developer keeps 75% of the ad revenue.
The Unity plug-in is available now, while there is a waitlist for those keen to embrace the Unreal version.
The idea is that the adverts will not only be non-intrusive, but even add to the experience on offer. Consider a football game. Placing real-world ads on the siding boards that surround a football pitch would be to add realism to the world. In a social VR world, a player might be more engaged with the game if they can dress their avatar in real brands they identify with out here in reality.
The approach draws on something that has been a rule of thumb for in-game advertising for many years. Contextually relevant advertising can make a game world all the more convincing, while forced pop-ups with little relevance to a game's setting can simply push players away. Advertising that can monetise while engaging and retaining? That's something of a perfect storm for monetisation.
And, in VR and AR, Admix's method is particularly powerful. Because there, presence is so important. 'Presence', with reference to VR and AR, refers to the sensation that you really do physically inhabit the worlds such display technologies take you to. That makes them all the more powerful and engaging; and it means that intrusive ads can really derail an experience. Anything intrusive or out-of-context can undermine the power of presence. Equally, thanks to importance of keeping users comfortable within VR in particular, unique confines with regard to displaying the likes of menus and text exist. A traditional pop up banner in a VR experience that clashes with the scene around it really could make a player feel unwell; that's a great deal more serious than an advert simply irking a user.
Admix's offering – bolstered by its Oasis tech, which seamlessly links distinct VR worlds – is certainly impressive. And the investment in the startup? It could be read as an assertion that non-invasive programmatic advertising with the additional capacity to engage and retain might emerge as the defining ad tech for VR and AR content.
Ad TechAdvertiserAdvertisingDigital MarketingGamingInventoryMonetisationProgrammaticTechnologyUser Acquisition