In-App Ad Revenues Muscling Out In-App Purchasing in Casual Mobile Games
by Will Freeman on 14th Dec 2018 in News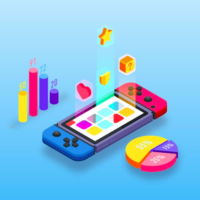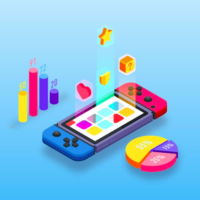 A new report from mobile attribution and marketing analytics specialist AppsFlyer highlights the fact that, throughout 2018, in-app advertising (IAA) has gradually replaced in-app purchasing (IAP) as the key revenue driver for casual mobile games.
Historically, IAP has powered the soaring profits enjoyed by many mobile games. While premium pricing initially dominated monetisation models, as smartphone gaming sped out the gates with the launch of the iPhone back in 2008, IAP soon became the norm.
Millions of players eagerly making modest purchases in releases like Candy Crush Saga and Clash of Clans fuelled those titles' staggering success, as monetisation through IAP became an obsession for the mobile gaming industry. Services and technologies developed ways to integrate IAP into user acquisition, engagement, and retention, with apps trading users for free in-app items.
Advertising in casual mobile games has always offered a revenue source, of course, but it took some time for IAA in mobile games to be graceful enough to convince players. For too long, IAA was too intrusive; too greedy to consume screen estate and too quick to distract from gameplay.
Now, according to AppsFlyer's data, a typical casual mobile game makes more money from IAA than IAP. It's a shift that appears to have taken gradually throughout this year. As detailed in the report, titled 'The State of Gaming App Marketing 2018', as recently as June this year, 31% of casual mobile game revenue came from IAA, with the other 69% attributable to IAP.
By August 2018, 48% of casual mobile game revenue could be credited to IAA. In September, IAA accounted for 56% of casual mobile game revenues, peaking at 58% the following month, before dropping back to 56% for November. Bit by bit, IAA has overtaken IAP as the main means through which to generate revenue in casual mobile games.
The report also points to a surge in the popularity of 'hyper casual' games; those mechanically simple games delivered and maintained via low margins. AppsFlyer reports that those titles saw a 3.5-fold increase in share of game app installs through 2018 (though that number equates to just 5% of total installs in the mobile gaming landscape). AppsFlyer also notes that 70% of hyper casual mobile game revenues, on average, come from IAA. In some cases, hyper casual games are entirely funded by IAA.
All of that's not to say IAP in mobile games is experiencing a universal decline. Over in the significant 'midcore and strategy' space, AppsFlyer data points to a near consistent split in IAP's favour. IAA in that category accounted for 30% of revenues – or just under – throughout 2018. In Q3 of 2018, midcore and strategy accounted for 52% of installs, while casual accounted for 37%.
So, it would be very premature to call anything like a projected demise of IAP. For one, a single year does not point to a lasting trend. While there has clearly been a rise in mobile casual IAA's impact, it will take analysis over a longer timeframe to be absolutely confident in a coming dominance by ads in this field.
Equally, IAP is doing plenty well enough for itself in other spaces. At the time of writing, Candy Crush Saga's IAP-powered daily revenues stand at USD$1.4m (£1.1m). However common it is to read about that game's success, that is still remarkable considering it was launched as a mobile title over six years ago.
And Candy Crush Saga isn't an oddity. Plenty of players are spending money on IAP across all mobile gaming forms. Furthermore, beyond smartphone gaming, it's the model that's earning Fortnite its enviable revenues.
Still, IAA has seemingly been embraced by a player base that long resisted in-game ads. The deployment of IAA is now more nuanced, often giving players the option to watch video commercials in return for in-game currency, rather than forcing content on them. Meanwhile interstitial pop-ups and subtle banners appear to have won out, perhaps as a public once besotted by the notion of free games has become savvy to the potential cost of IAP.
The figures certainly point to one thing – it may be an increasingly good time to work in gaming ad technology and services.
Ad TechAdvertiserAdvertisingApp StoresGamingHyper CasualIn-AppKingMobileMonetisation