Unity Files for IPO; US Court Partially Upholds Epic Injunction Against Apple
by Mathew Broughton on 25th Aug 2020 in News
TheGamingEconomy's Daily Digest brings you the prevalent business stories in gaming. In today's news: Unity files for IPO; US court partially upholds Epic injunction against Apple; and Nintendo rumoured to launch new Switch console in 2021.
Unity files for IPO
Video game technology firm Unity has filed its S-1 statement ahead of its proposed initial public offering (IPO) on the New York Stock Exchange, under the stock ticker "U". Funds raised from the IPO will purportedly be used for general corporate purposes, such as operating expenses, to repay debt from its outstanding USD$125m (£95.5m) credit facility, and potentially strategic investments in "complementary" businesses.
The date of the proposed IPO, along with the amount executives at the San Fransisco-based firm intend to raise, has yet to be determined. At its last round of funding in May 2019, a USD$525m (£401m) secondary share sale, Unity was valued at USD$6bn (£4.6bn). According to its prospectus, the Unity engine underpins over 50% of all games on the market, and is used by approximately 1.5 million developers on a monthly basis.
The S-1 filings have given a first in-depth look at Unity's finances, revealing that the company generated a loss of USD$163.2m (£124.7m) from total revenue of USD$541.8m (£413.9m) last year, compared with a loss of USD$131.6m (£100.5m) from USD$380.8m (£290.9m) in revenue in 2018. Performance has improved over the course of the first six months of 2020, with a USD$54.2m (£41.4m) loss and revenue of USD$380.8m (£290.9m). Unity has also revealed considerations for several of its acquisitions over 2019-2020, with the company having paid USD$123.4m (£94.28m) for voice and chat technology provider Vivox, USD$53.1m (£40.6m) for live-ops service company DeltaDNA in September 2019, and USD$46.8m (£35.8m) for RT3D content platform Finger Food Advanced Technology Group in May this year. Terms of its more recent acquisitions of Codice and Bolt, as well as its purchase of Obvioos in November 2019, were not disclosed.
US court partially upholds Epic injunction against Apple
US District Judge Yvonne Gonzalez Rogers has partially upheld an injunction submitted by Epic Games against Apple, mandating that Apple cannot restrict or terminate Epic's access to its developer tools including those for its Unreal Engine, citing the deleterious effects this would have on third-party developers. However, the court also rejected Epic's appeal against the removal of its Fortnite title from the App Store following the implementation of an in-game purchasing system which bypassed Apple's own.
The order issued by the US District Court, Northern District of California, reads, "Apple does not persuade that it will be harmed based on any restraint on removing the developer tools. The parties' dispute is easily cabined on the antitrust allegations with respect to the App Store. It need not go farther. Apple has chosen to act severely, and by doing so, has impacted non-parties, and a third-party developer ecosystem. In this regard, the equities do weigh against Apple[...] The record shows potential significant damage to both the Unreal Engine platform itself, and to the gaming industry generally, including on both third-party developers and gamers. The public context in which this injury arises differs significantly: not only has the underlying agreement not been breached, but the economy is in dire need of increasing avenues for creativity and innovation, not eliminating them. Epic Games and Apple are at liberty to litigate against each other, but their dispute should not create havoc to bystanders."
Nintendo rumoured to launch new Switch console in 2021
Nintendo is planning to release a new premium model of its Switch console in 2021, according to anonymous sources speaking to Bloomberg. Though details of the mooted upgrade are scarce at this point, it is believed that the new device would come with more computing power than current versions, along with 4K high-definition graphics.
Moreover, the sources indicate that Nintendo is gearing up to release a host of both first- and third-party titles around the time of the new device's release. Nintendo's release slate for the remainder of 2020 has been notably sparse, however this has not adversely affected its financial performance in the slightest, with its most recent quarterly results showing a 427% increase in operating profit to JP¥144.7bn (£1.045bn).
App StoresAppleConsoleEngineInvestmentIPO & Public OfferingLegalNintendoTechnology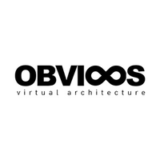 Get the latest news, market analysis, and funding status on Obvioos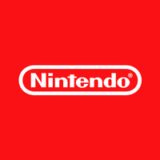 Get the latest news, market analysis, and funding status on Nintendo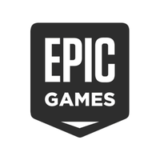 Get the latest news, market analysis, and funding status on Epic Games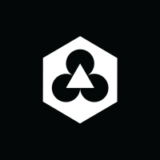 Get the latest news, market analysis, and funding status on DeltaDNA