Paradox Interactive Staff Allege Poor Treatment; Gameye raises USD$2.4m
by Mathew Broughton on 9th Sep 2020 in News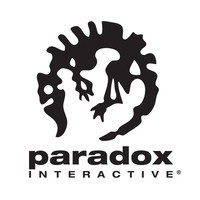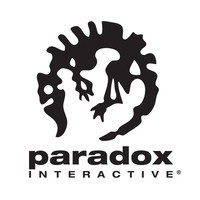 TheGamingEconomy's Daily Digest brings you the prevalent business stories in gaming. In today's news: Paradox Interactive staff allege poor treatment; Gameye raises USD$2.4m (£1.8m); and Apple countersues Epic Games.
Paradox Interactive staff allege poor treatment
Multiple employees from Paradox Interactive have accused the Swedish developer-publisher of mismanagement and poor treatment, primarily over the closure of its Sweden publishing quality assurance (QA) department. According to the anonymous members of QA staff in a report published by Rock Paper Shotgun, Paradox executives failed to properly inform the company of the shutdown, while also offering affected employees "worse jobs" than they held previously. Moreover, junior members of staff have alleged that complaints over sexism and racism by more senior team members were unchallenged by the company's HR department. The events covered through the report took place before Paradox Interactive signed a collective bargaining agreement with Swedish unions Unionen and SACO in June this year, which ostensibly offers staff a more effective route of communication over grievances.
One affected employee commented, "We were told they would take care of all the people, give them proper opportunities to develop and to be promoted or something in the organisation. But every single person that was in that team was given really bad opportunities. They downgraded all of us, basically. It felt like their way of just getting rid of us."
In response, Paradox CHRO Marina Hedman told Rock Paper Shotgun, "When you do this kind of reorganisation, when it affects people it's always tough, but by Swedish law, they are, of course, also very protected. We worked together with the unions through this transition to make sure that they were, of course, treated in the very best way. When we do these kinds of changes it is very important that we think through the communication - and we can do things that are not great as well, and we learn."
Gameye raises USD$2.4m (£1.8m)
Multiplayer technology provider Gameye has announced that it has raised USD$2.4m (£1.8m) in a seed funding round led by Lakestar and supported by Volta Ventures. The financing will be used by the Rotterdam-based firm to develop its cloud hosting infrastructure and support its growth through recruitment, marketing, and fostering partnerships. To-date, Gameye has raised USD$4m (£3m), with an earlier injection of USD$1.6m (£1.2m) raised in 2019 from investors including Seedcamp and Makers Fund.
Gameye CEO Sebastiaan Heijne commented, "Our team is thrilled we were able to convince new investors like Lakestar of Gameye's mission and that previous investors renewed their trust in Gameye. By partnering with Lakestar and Volta Ventures we have added more world-class investors to our team, which enables us to cement Gameye as the technology leader in flexible, scalable multiplayer computing power."
Apple countersues Epic Games
Legal representatives from Apple have filed a countersuit against Epic Games' complaint for injunctive relief over the removal of Fortnite from the App Store. In the latest filing in what is rapidly descending into "he said she said" territory, Apple's legal team alleges that Epic Games CEO Tim Sweeney requested an exemption from the 30% commission Apple charges for in-app payments in June of this year, prior to updating Fortnite so that it could handle payments directly. In the previous judicial ruling in August, the United States District Court of California asserted that Apple was within its rights to revoke Epic's access to developer tools for Fortnite, which it has since done so, while it was not entitled to do so for its Unreal Engine over the potential damage it could cause to third-parties.
The at-times scathing lawsuit document reads, "Epic's lawsuit is nothing more than a basic disagreement over money. Although Epic portrays itself as a modern corporate Robin Hood, in reality it is a multi-billion dollar enterprise that simply wants to pay nothing for the tremendous value it derives from the App Store. Epic's demands for special treatment and cries of 'retaliation' cannot be reconciled with its flagrant breach of contract and its own business practices, as it rakes in billions by taking commissions on game developers' sales and charging consumers up to $99.99 for bundles of 'V-Bucks'."
App StoresAppleDeveloper SoftwareInvestmentLegalMultiplayerSeedTechnologyUnion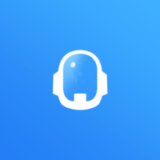 Get the latest news, market analysis, and funding status on Gameye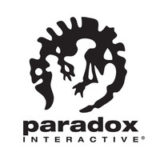 Get the latest news, market analysis, and funding status on Paradox Interactive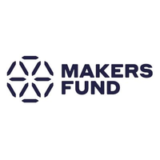 Get the latest news, market analysis, and funding status on Makers Fund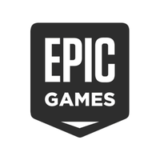 Get the latest news, market analysis, and funding status on Epic Games